Sanctuary Ducks Need Homes

Majestic 2018 Calendars

GFCI Outlets Needed

Majestic Farewell...

Outside Farewell...

The Month in Photos!

Gift Keepsakes for Animal Lovers

Majestic Gift Shop

Majestic Holiday Sponsorships

To Make a Donation, please click here: Donation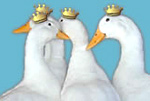 Please Help Today!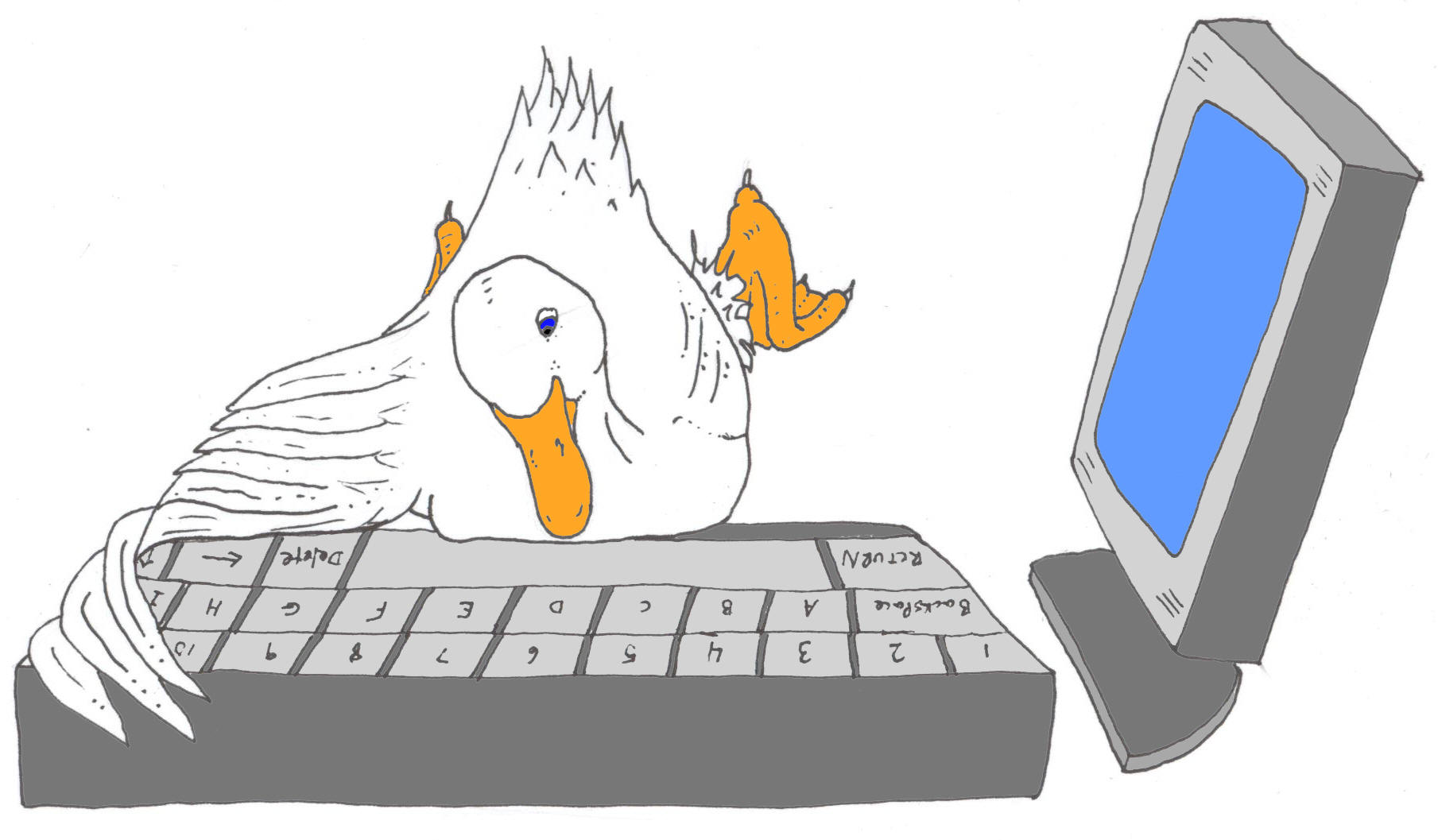 For lots of photos and updates as they happen! This is where you can see and hear all the latest news FIRST!
Majestic Farewell...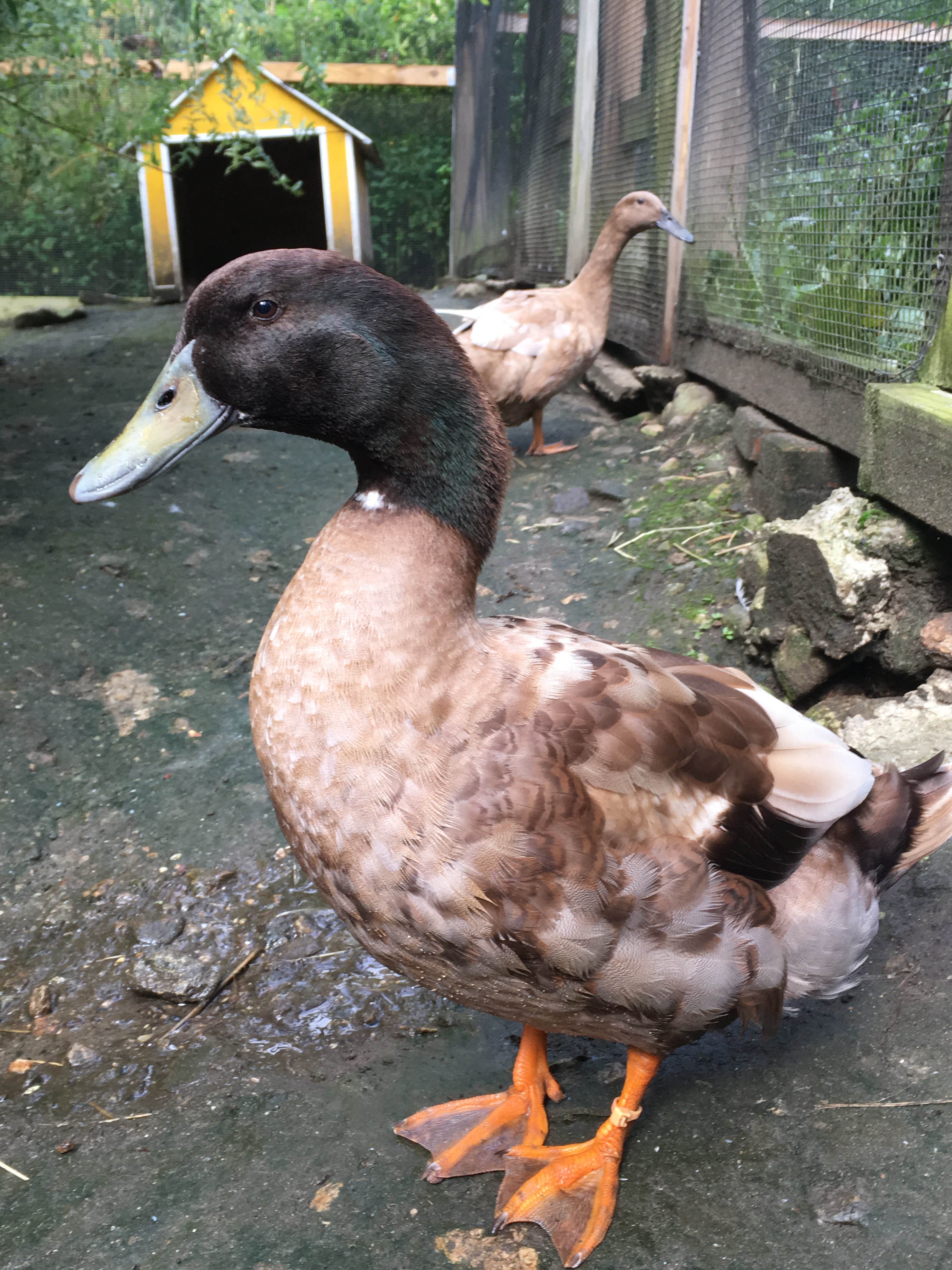 Marvin, Marvin, Marvin
God made him out of clay,
Marvin, Marvin, Marvin
He follows Bee all day
Marvin, Marvin, Marvin
God made him out of clay,
Marvin, Marvin, Marvin
He follows ME all day...
We will miss your love and hugs forever, dear boy...
Outside Farwell...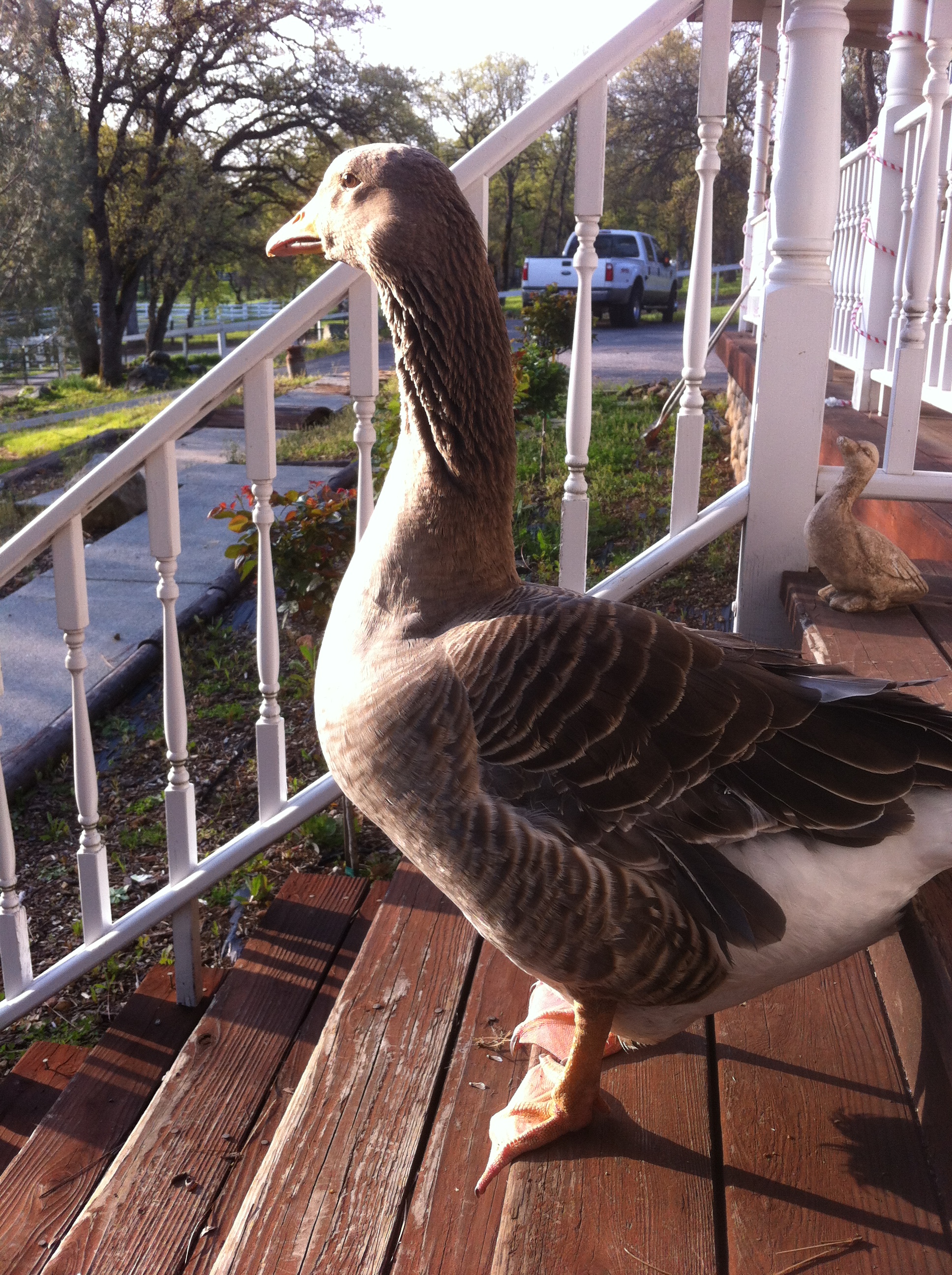 Dear, Lautrec... We never met you, but felt we knew you through the love of your Momma Goose... Rest now...
The Month in Photos!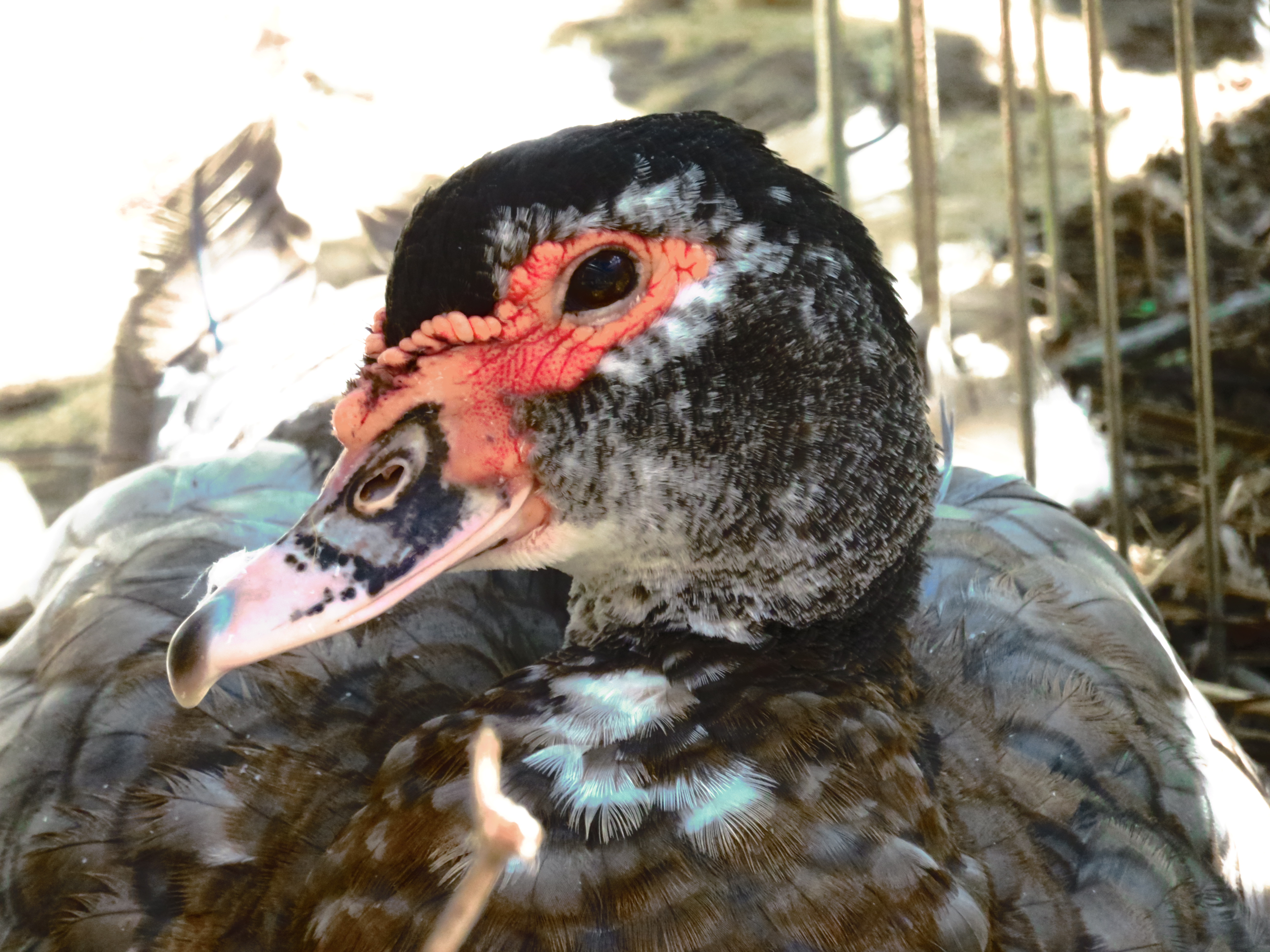 Ruby relaxing...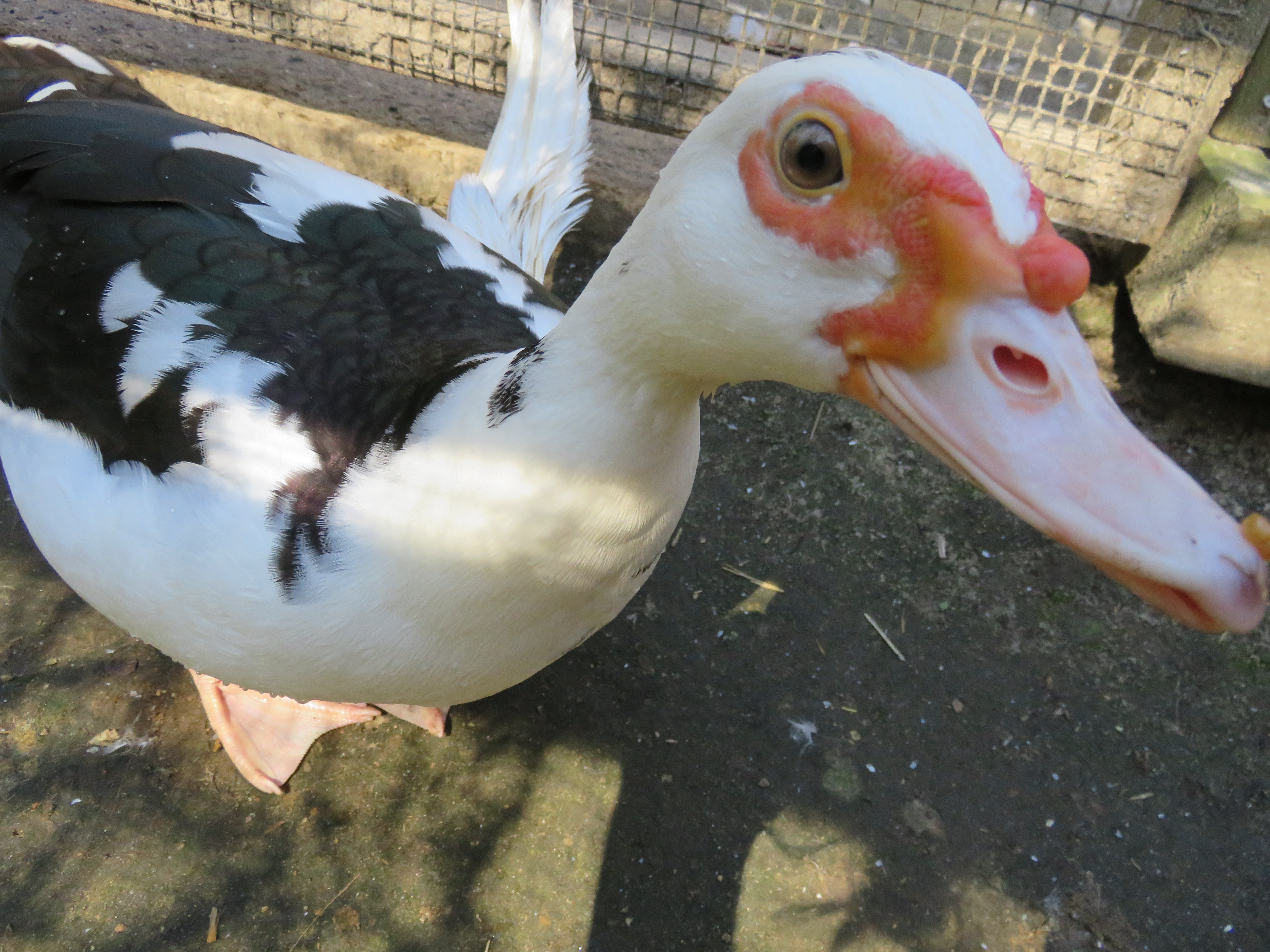 "Take a picture of ME!" --17
Holiday Gift Keepsakes!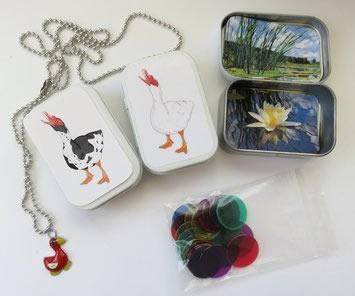 Visit our external website that features photos and descriptions of all of our Pet Keepsakes. Custom gifts also available!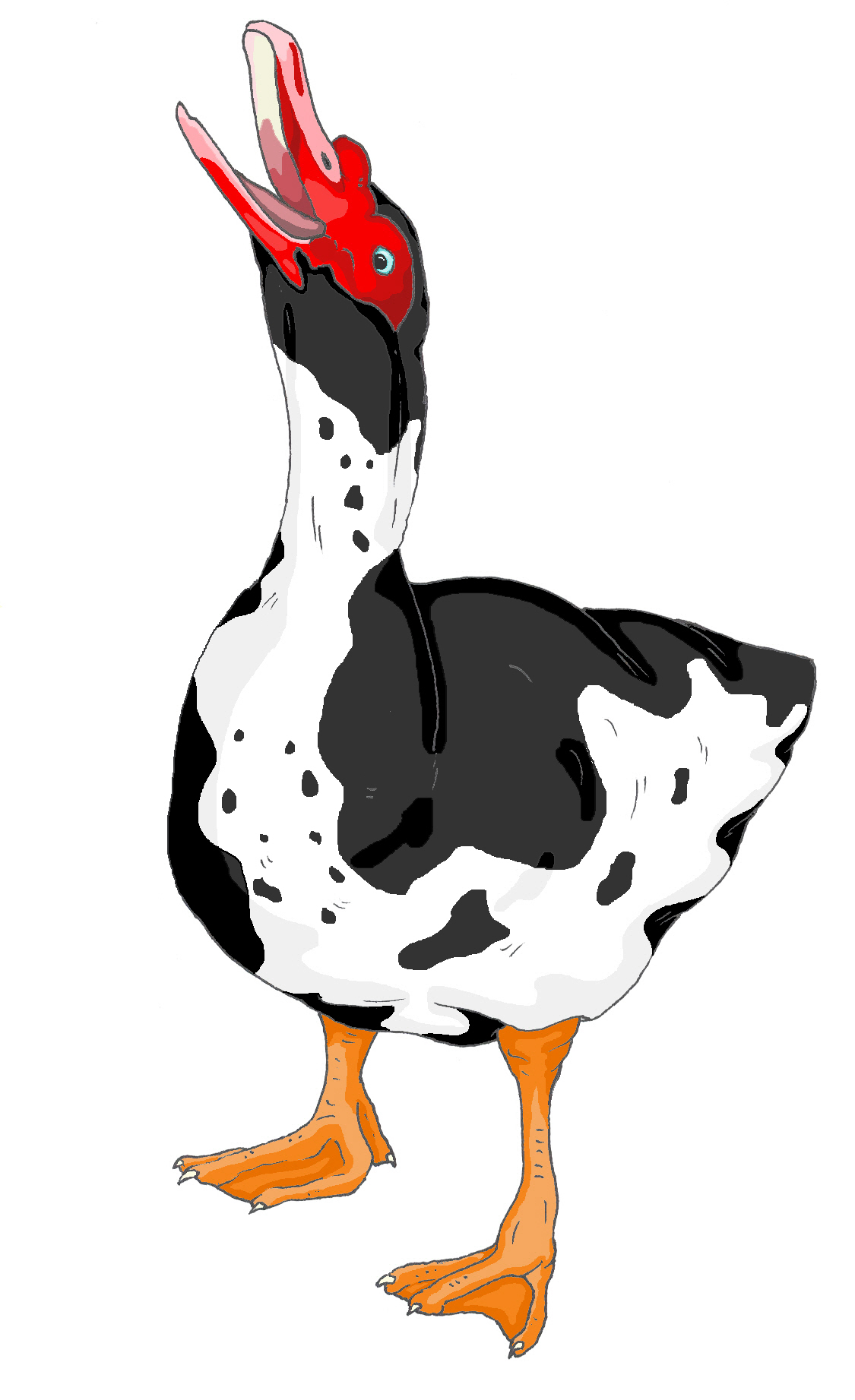 After reviewing gift items you will be re-directed back to the Pet Keepsake page of our own Majestic website in order to donate for yours.
Majestic Gift Shop
Visit our Majestic Gift Shop for some fun Majestic items! Proceeds from the shop benefit our sanctuary!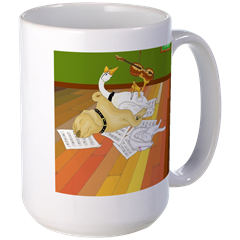 Majestic Holiday Sponsorships!
This year, give the gift that keeps on giving by sponsoring our rescued ducks and geese. Send a golden tube of ducky surprises to someone you know!
In order to ensure your sponsorship gift is received in time for the holidays, please have them in by December 15th.
Visit our Sponsorship Page for more information.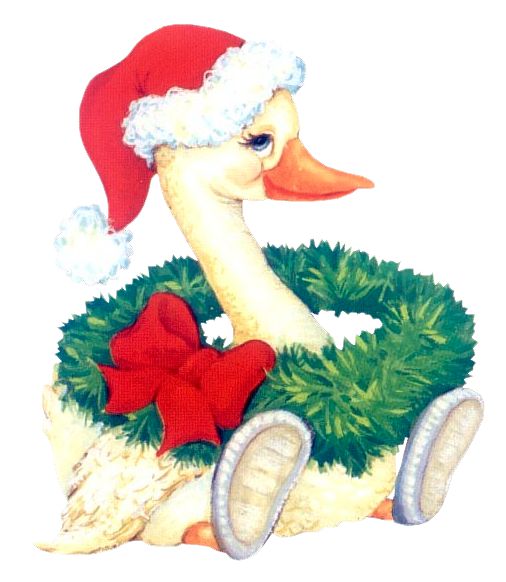 *Sorry... Continental USA only.
Contact Us
Majestic Waterfowl Sanctuary
17 Barker Road
Lebanon, CT 06249
director@majesticwaterfowl.org
Our Newsletter
The Majestic Monthly is published 12 times per year. Previous issues are available in our Archives.
Sanctuary Ducks Need Homes
Here's how you can help some rescued ducks today:
Open up your Facebook page. Right click on ducky photo below and then paste it into a new post. Repeat this process with the second photo, adding it to the same post. Then, copy and paste the below profile descriptions into the post as well. Be sure to include all 3 of these duckies in the same post because this trio needs to be adopted out together!
Encourage your friends to share the post--and off we go!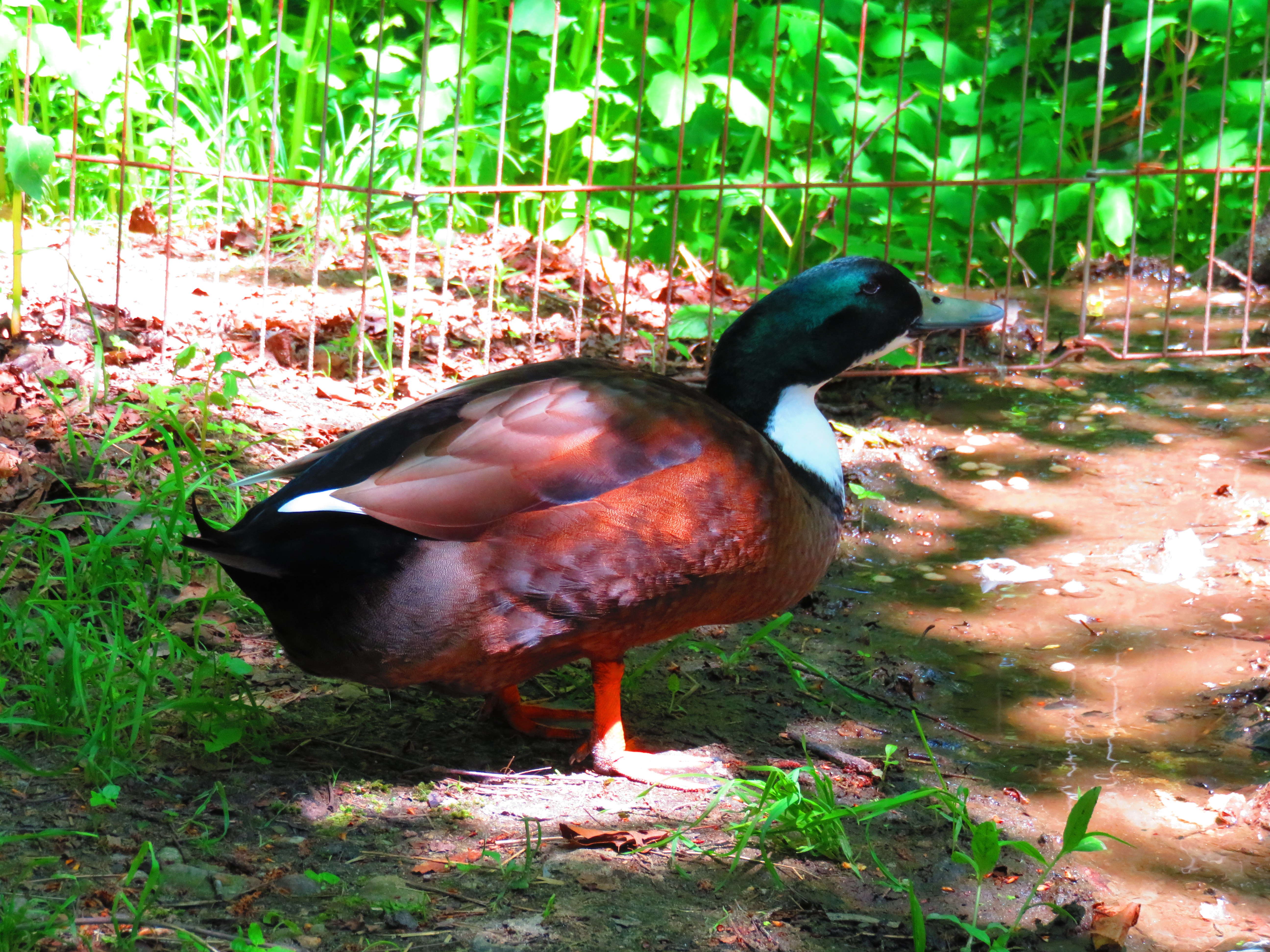 Shorty is a handsome and colorful Blue Swede boy who was rescued form a pond where he was abandoned. He came to Majestic many years ago with an estimated hatch date of Spring 2005. He is a happy and healthy 12 year old boy who gets around perfectly.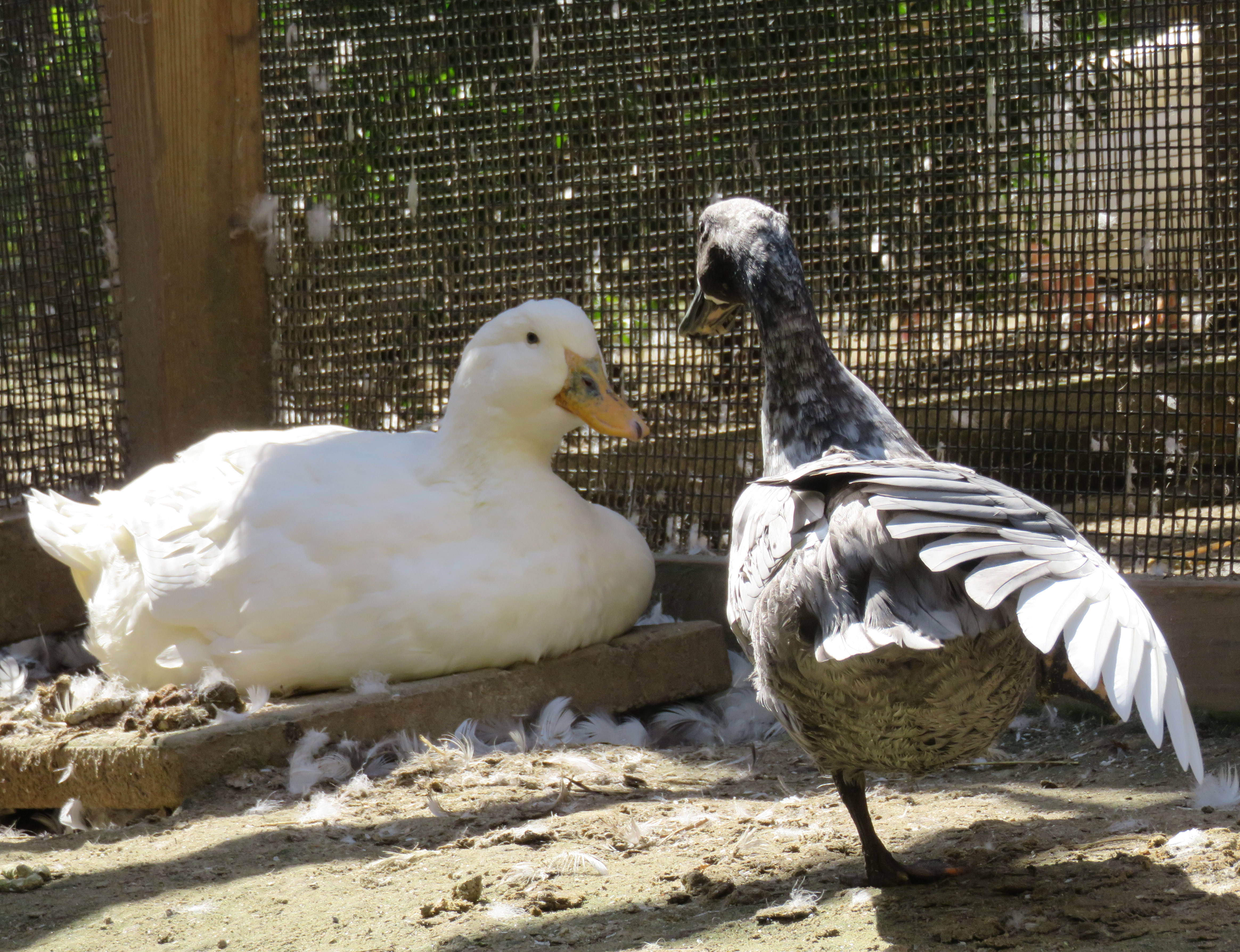 Sweetie-Sunny is a darling and chubby, white Pekin duck while Lolly is a boisterous and funny gray Blue Swede duck—a real character! Shorty's two girlfriends are both about 7 years old and very healthy. Their original family moved and couldn't bring their ducks with them, which is how they came to Majestic. While this trio isn't keen on being held, they will come in pretty close for treats. Like most male ducks, Shorty is not interested in sharing his ladies with other drakes, which means he won't be happy being penned with any other boys (but he wouldn't mind sharing space with a few extra ladies!).
Predator proof pen required—no free range homes please! Interested adopters can visit Majestic's website to complete their online adoption application: www.majesticwaterfowl.org
---
Majestic 2018 Calendars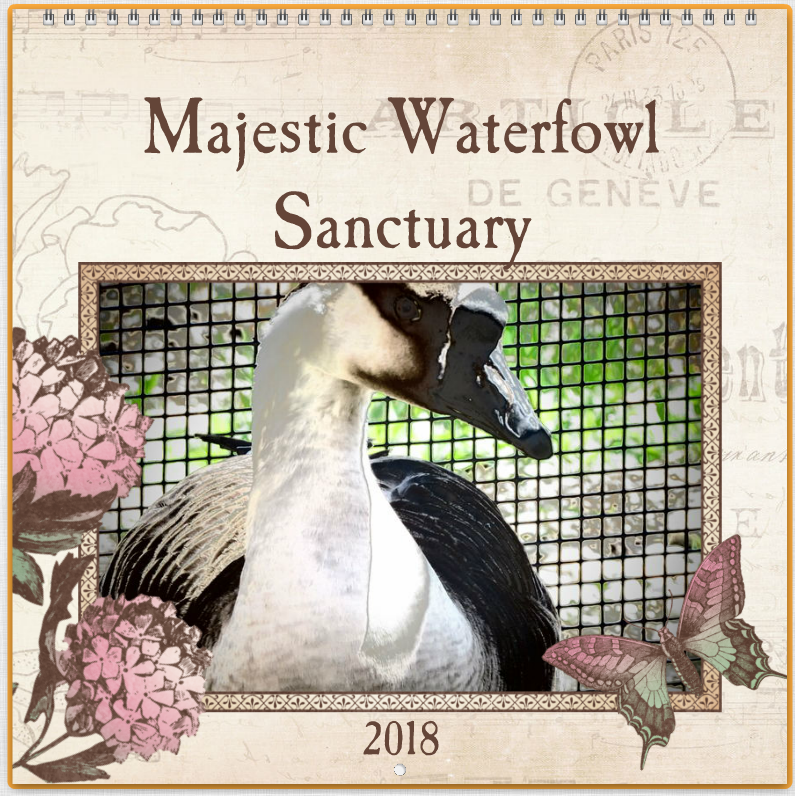 Make a $30.00 donation* to Majestic and get your 2018 calendar as our way of saying thank you! *Sorry... Offer valid in the continental USA only.
We can package up to 3 calendars in the same envelope, so for each additional $28.00 donation you give, we'll send up to 2 more calendars to the same address. That's $30.00 donation for one calendar, a $58.00 donation for two calendars, or an $86.00 donation for three calendars all going to the same address.
Calendars measure 12" x 12" square and are of very high quality--nothing flimsy about them.
For those of you who don't know, Kim has spent the past year drawing over 130 special little holiday ducks and geese to fill the day squares of our calendar, so you'll never miss another Donald Duck Day, Bathtub Party Day, or National Pekin Duck Day ever again--and YES these special occasions are absolutely REAL! We didn't make them up!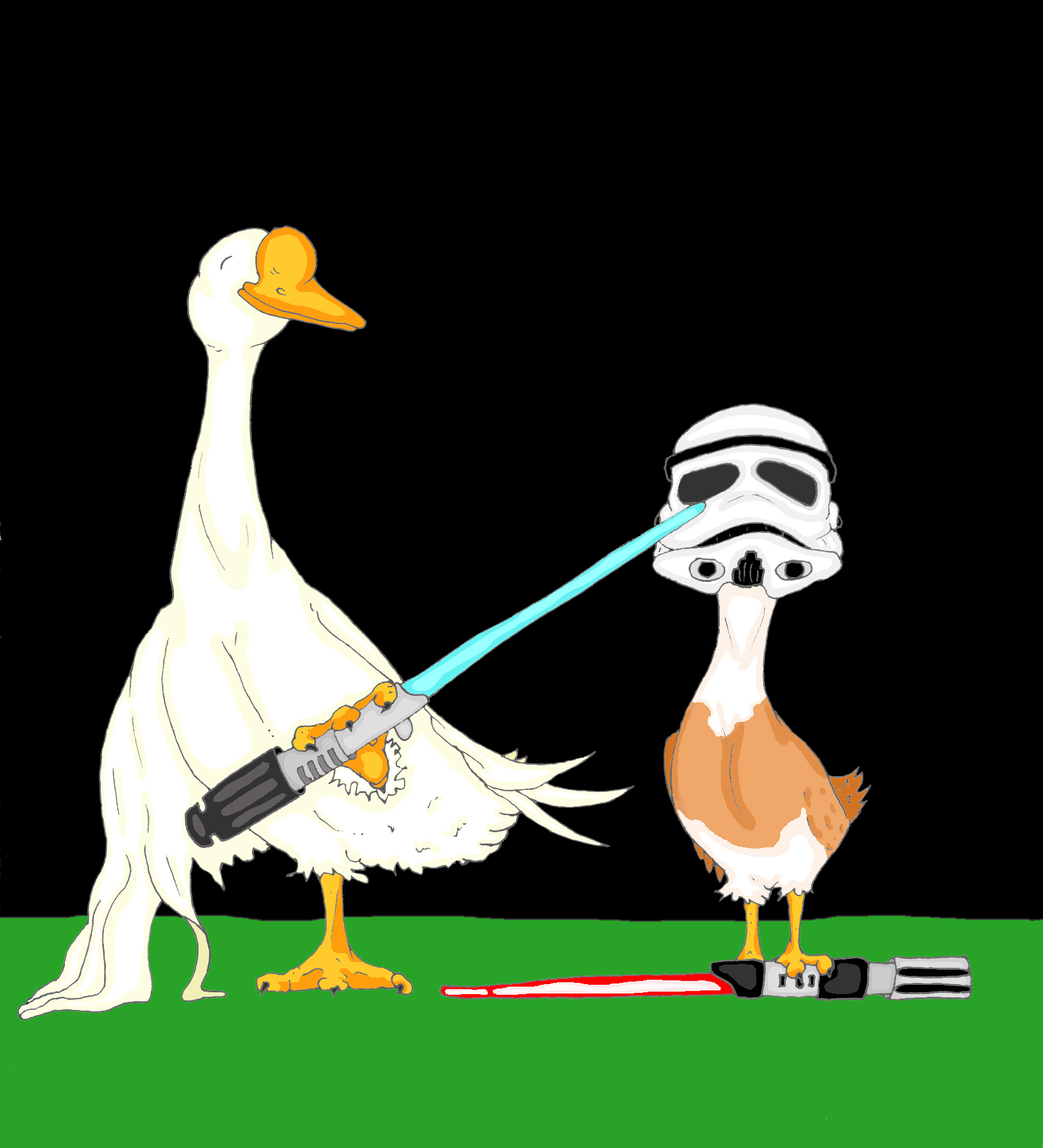 Calendars feature major Christian and Jewish holidays along with a whole slew of important pet holidays as well. We even included some extra fun days like: Paranormal Day, Star Wars Day, Pretend to be a Time Traveler Day, and International Talk Like a Pirate Day!
Deadline to donate is:
Midnight, EST on Black Friday, November 24, 2017
In order for everyone's calendars to arrive in time for the holidays, we must place our entire order immediately following this deadline. This means if you procrastinate, you'll be out of luck--so don't wait, or you might miss out!
Click here to Donate!
REMEMBER to include your complete USA shipping address, phone number, email address and the number of calendars you'd like to recieve when making your donation.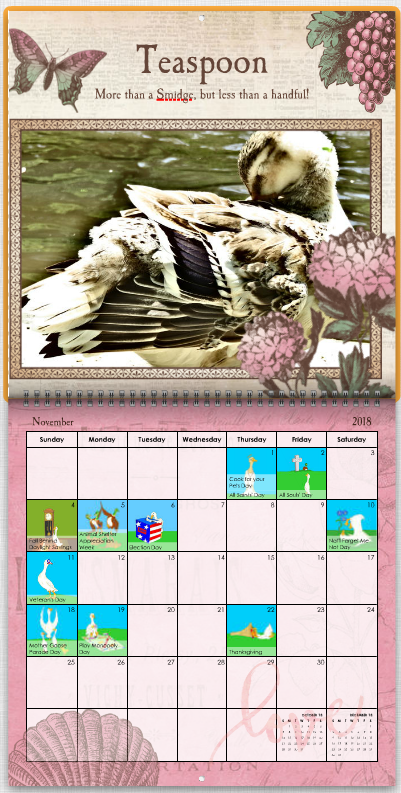 ---
GFCI Outlets Needed
We need TEN SmartlockPro, weather resistant, 20 amp, GFCI outlets for our sanctuary. If you would like to donate one (or more!) you can have them shipped to: Majestic Waterfowl Sanctuary, 17 Barker Road, Lebanon CT 06249.
Click Here to order: Home Depot
Please let us know if you're sending an outlet, so we can keep an accurate tally:
Total Needed: 2
Total Donated: 8