In This Issue:

Tutter's Leg Up Fundraiser

Ducky Gender Bender

Get well, Elaine!

The Month In Photos!

Adopt or Sponsor

Recommended Reading
The Month in Photos!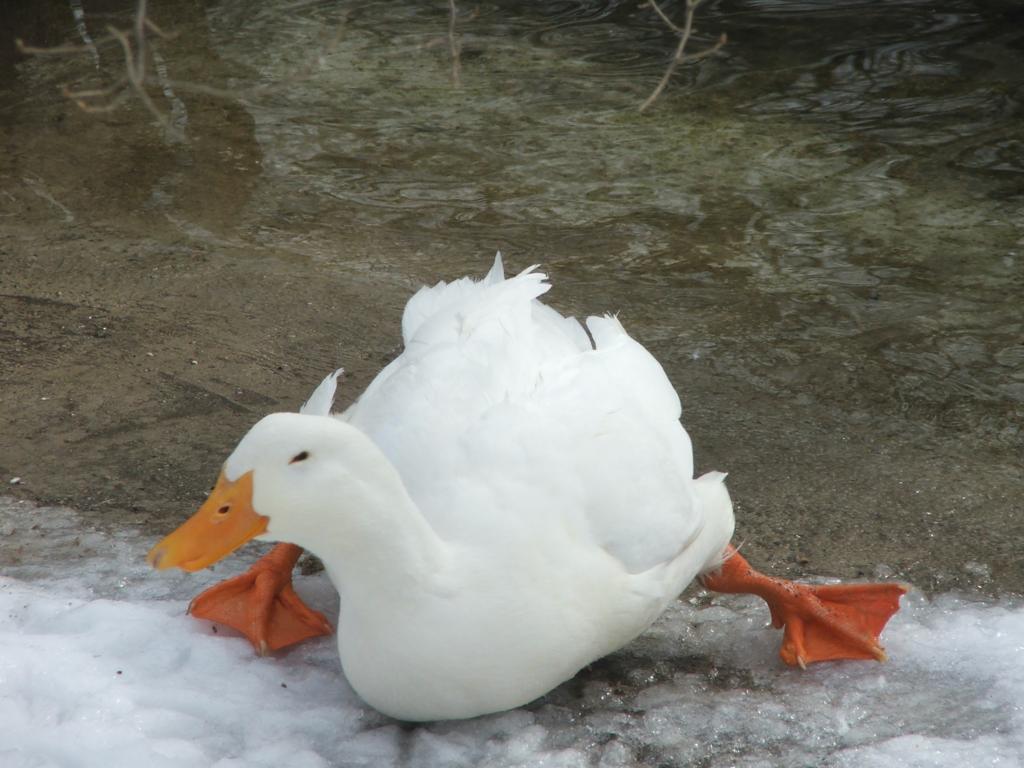 Whoops! Elijah, be careful!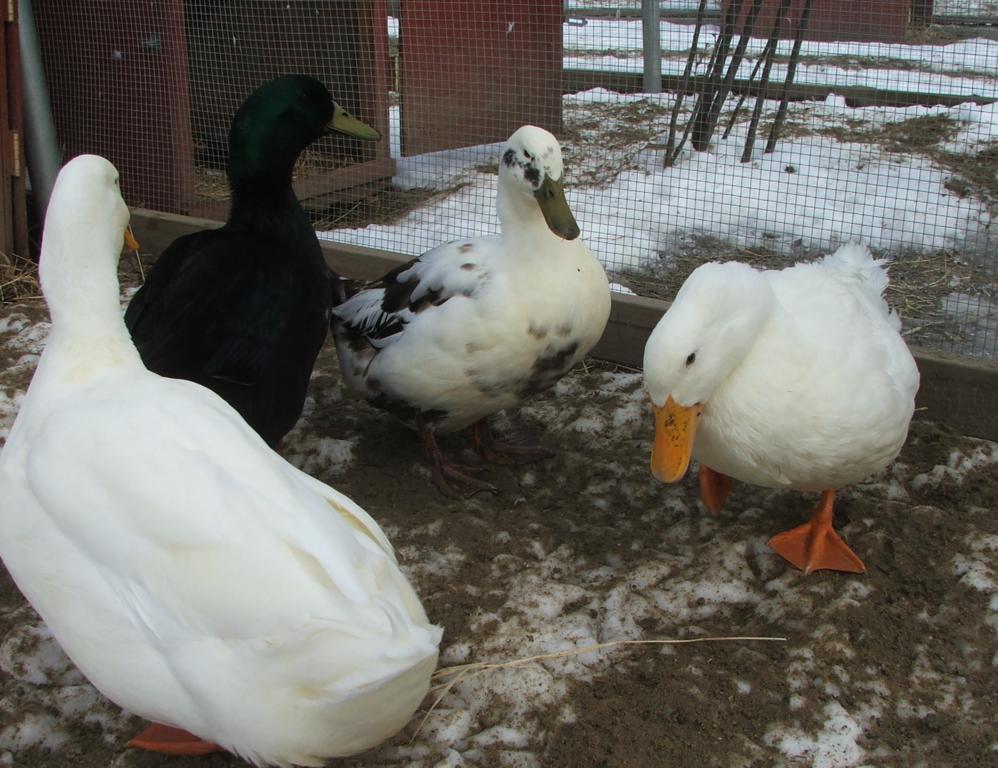 Ring-around-the-Rosie!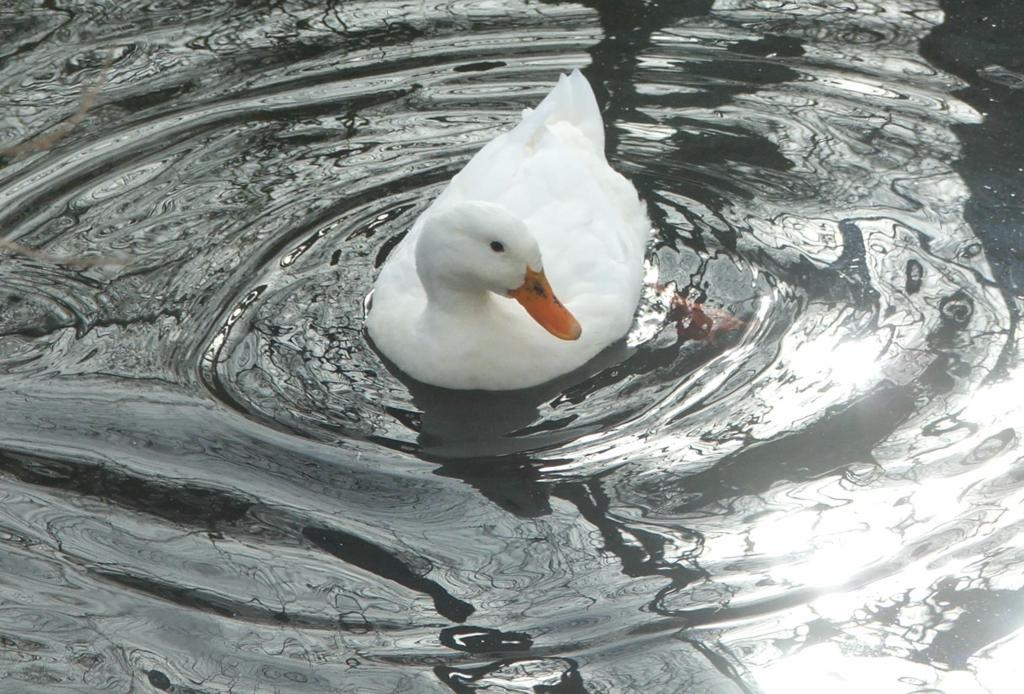 Pretty little Jasmine...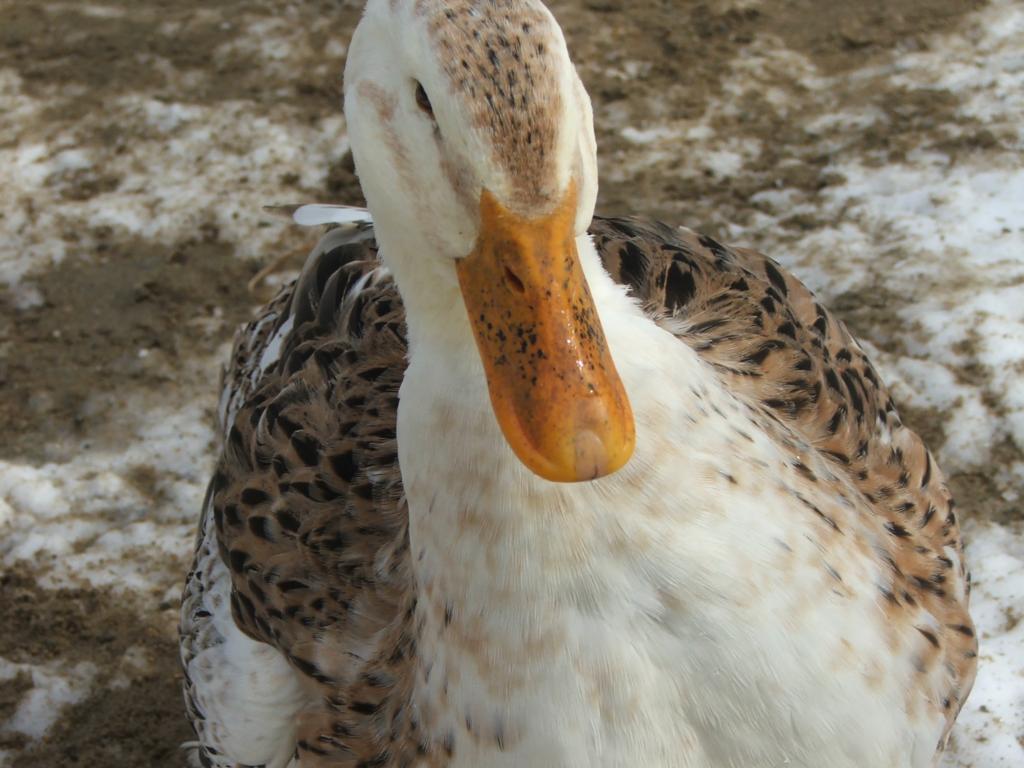 Close up of lovely Miss Jezebel
Adopt or Sponsor!
f you are a loving family and have a predator proof pen, please consider adopting! Click here to fill out our online adoption application.
If you can't adopt, please consider sponsoring by visiting our sponsor page.
Recommended Reading*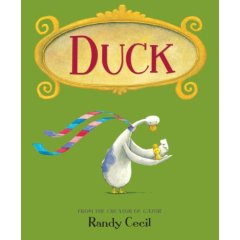 Duck
Product Description
Duck is a carousel animal who spends her days watching flocks of real, flying ducks — and her nights dreaming of soaring among them. Flying is all she can think about, until the day a lost little duckling waddles into her life.
Soon Duck and Duckling are inseparable: they walk together, play together, even dream of flying together. Then the time comes when Duckling's yellow fuzz is replaced by long white feathers, and Duck is determined to do whatever it takes to help him learn to fly. But what if helping Duckling find his wings means being left behind?
Click here to order.
| | |
| --- | --- |
| * | For our full recommended reading list, click here. If you order from Amazon by way of our website, Majestic receives a portion of the proceeds! |
Contact Us
Majestic Waterfowl Sanctuary
17 Barker Road
Lebanon, CT 06249
director@majesticwaterfowl.org
Our Newsletter
The Majestic Monthly is published 12 times per year. Previous issues are available in our Archives.
Tutter's Leg-Up Fundraiser
Tutter is currently undergoing treatment for a bone infection in his left knee joint. In addition to his antibiotic prescriptions (Baytril & Clindamycin) he is also undergoing Adequan treatment in an attempt to prevent lameness.
Adequan is an intramuscular injection that Tutter receives once a week for 6-8 weeks. He showed a marked improvement even after his first dose—moving his leg for the first time in weeks. Each shot costs thirty-five dollars, so we are running a fundraiser to try to get Tutter on his feet again.
If you make a Donation of $35.00 or more you will be listed under Tutter's Adoption Profile as one of his "Leg-Up Supporters" for the duration of his stay here at Majestic.
Tutter is undergoing hydrotherapy and as well as receiving bi-weekly x-rays to closely monitor his progress.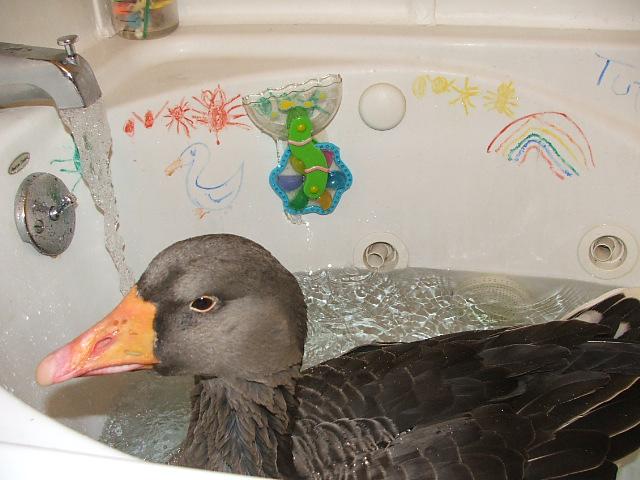 Thank you for your continued support!
---
Ducky Gender Bender
We are often asked about hens transforming into drakes, or drakes suddenly laying eggs. In all of the instances we've encountered, a gender misidentification occurred. Someone thought they had a boy and then an egg suddenly appeared. All a case of mistaken identity.
The presence of a curly tail feather is often the cause of gender misidentification. Curled tail feathers are commonly associated with drakes, but on occasion, a hen will sprout one. This tends to happen when there are no drakes around for her to co-mingle with, only other hens. The growth of the curled tail feather inspires owners to believe that their hen has suddenly transformed into a drake.
Adding to the confusion, the hen will often take on mock-drake behavior in these instances. Courting and mounting behavior is commonly witnessed prior to and after the growth of the distinct feather. Even though these traits may emerge, the hen has not actually transformed into a drake.
This gender-bending tends to be short-lived, and most hens will molt their curly tail feather in the spring and revert back to their regular behavior again. The behavior may end sooner if a drake is allowed to co-mingle with the hens.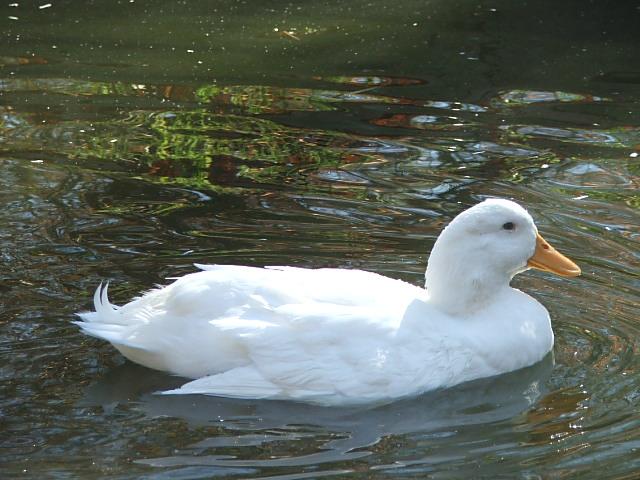 Miri shows off her curly tail feather
We have never witnessed or encountered a verified instance of a drake actually making a full transformation into a hen or vice versa.
---
Get Well, Elaine!
Wishing you all the best in your recovery!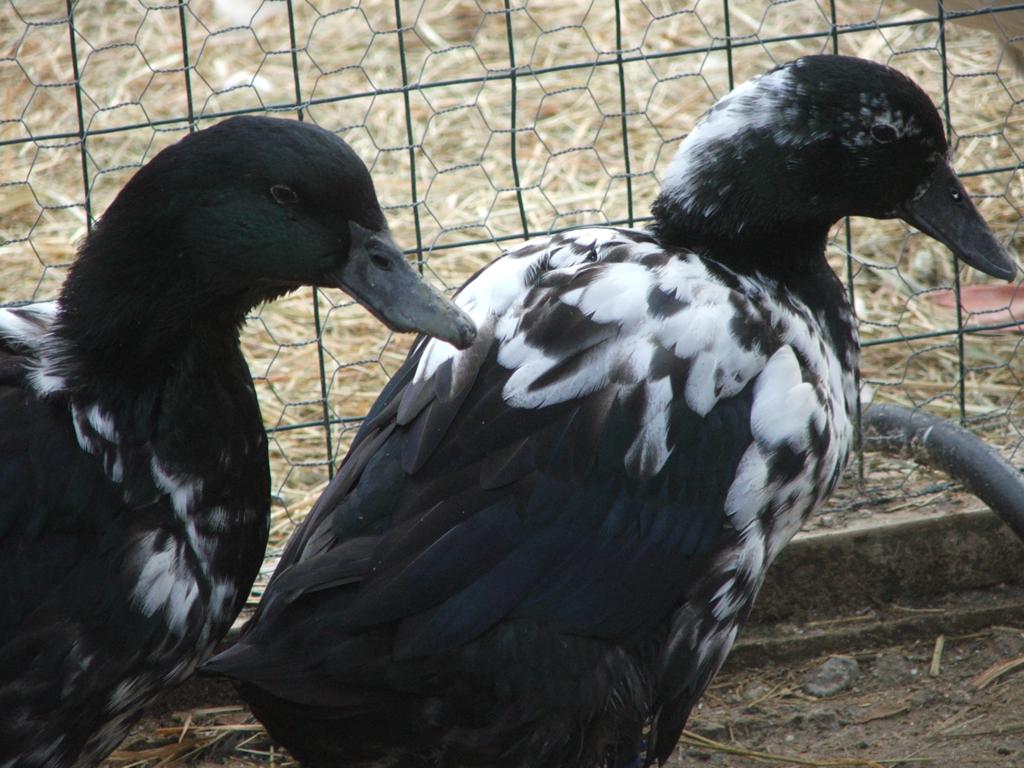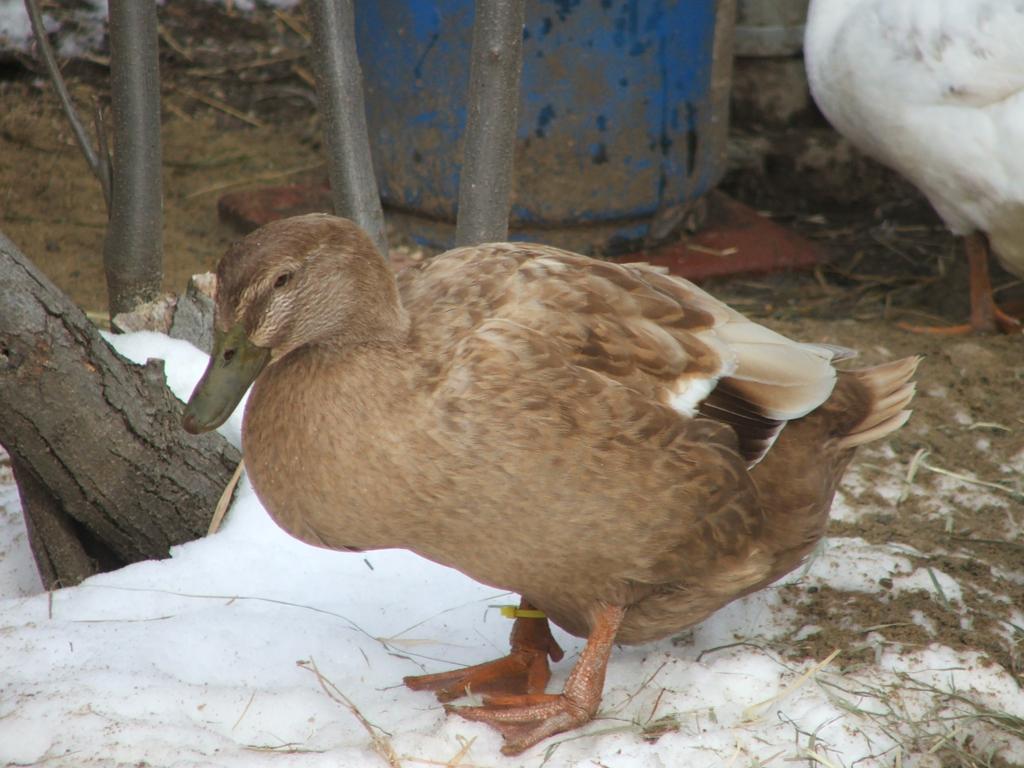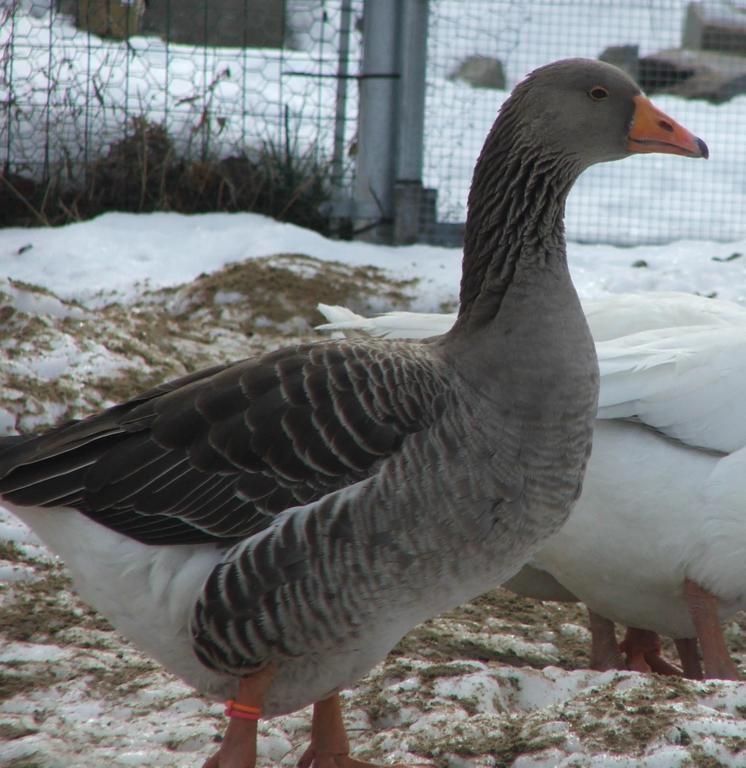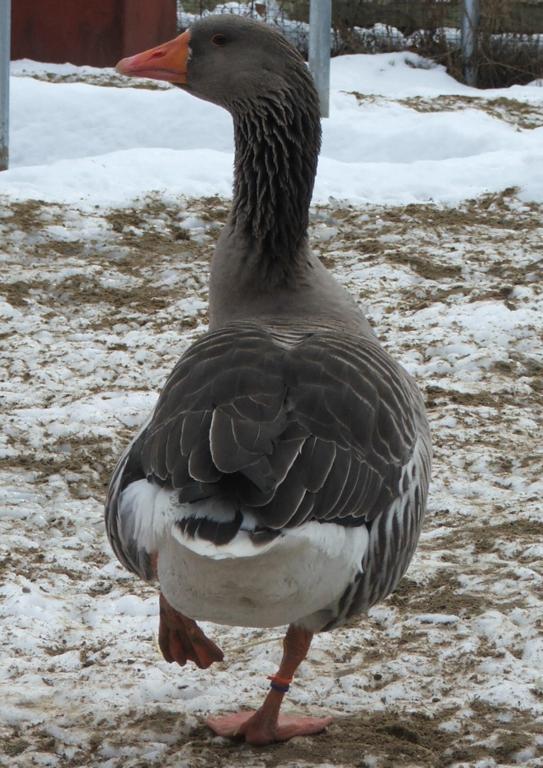 ... Love, Kim, Glynis & Mary & the Fab Five!