Steve-O & Evie were discovered living in a small canal in 2012 when a new family moved to the area. For years they helped take care of the abandoned ducks, but when Evie broke her toes in January of 2018, they caught the pair, took her to the vet, and then brought both of them to us for continued care and safety.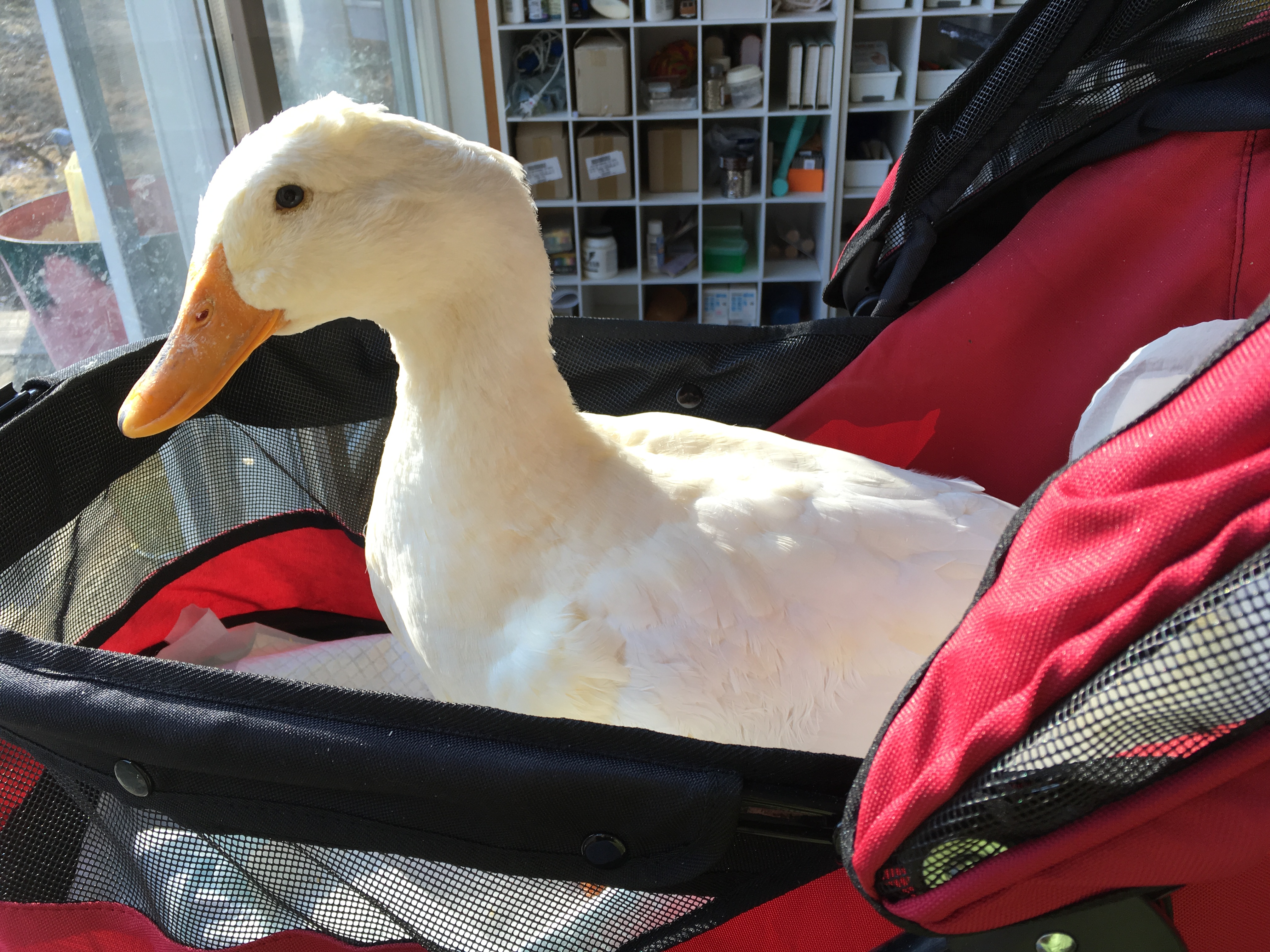 After spending many weeks relaxing on very soft pine shavings in our infirmary while her broken and dislocated toes healed, Evie has finally moved outside and isback with her Steve-O again!
Steve-O and Evie must be adopted together. Steve-O is pretty lovestruck when it comes to the ladies, so ideally, we would like them to join a family with at least one other large female (but no other boys).
Steve-O and Evie's caretakers/rescuers are planning to buy land and build a safe enclosure in 2019, so they can adopt them and Sheldon and provide them with a lifetime of love and care.
---