"Duck-Duck-Goose" Blue Ribbon Photo Contest!
Some of our Proud Winners with their Ribbons!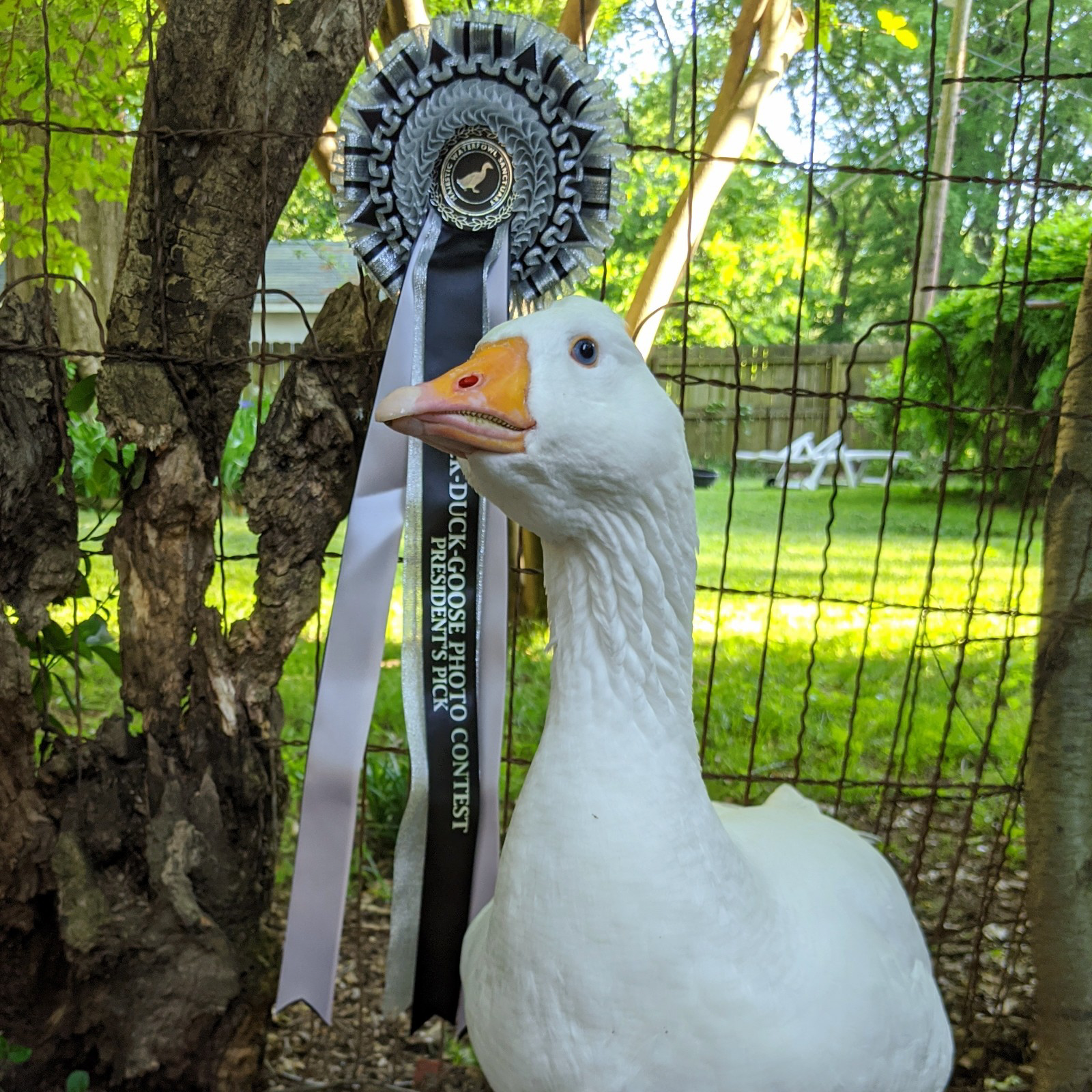 Our 2019 President's Pick Winner "Pippy" poses with her Special Prize Ribbon!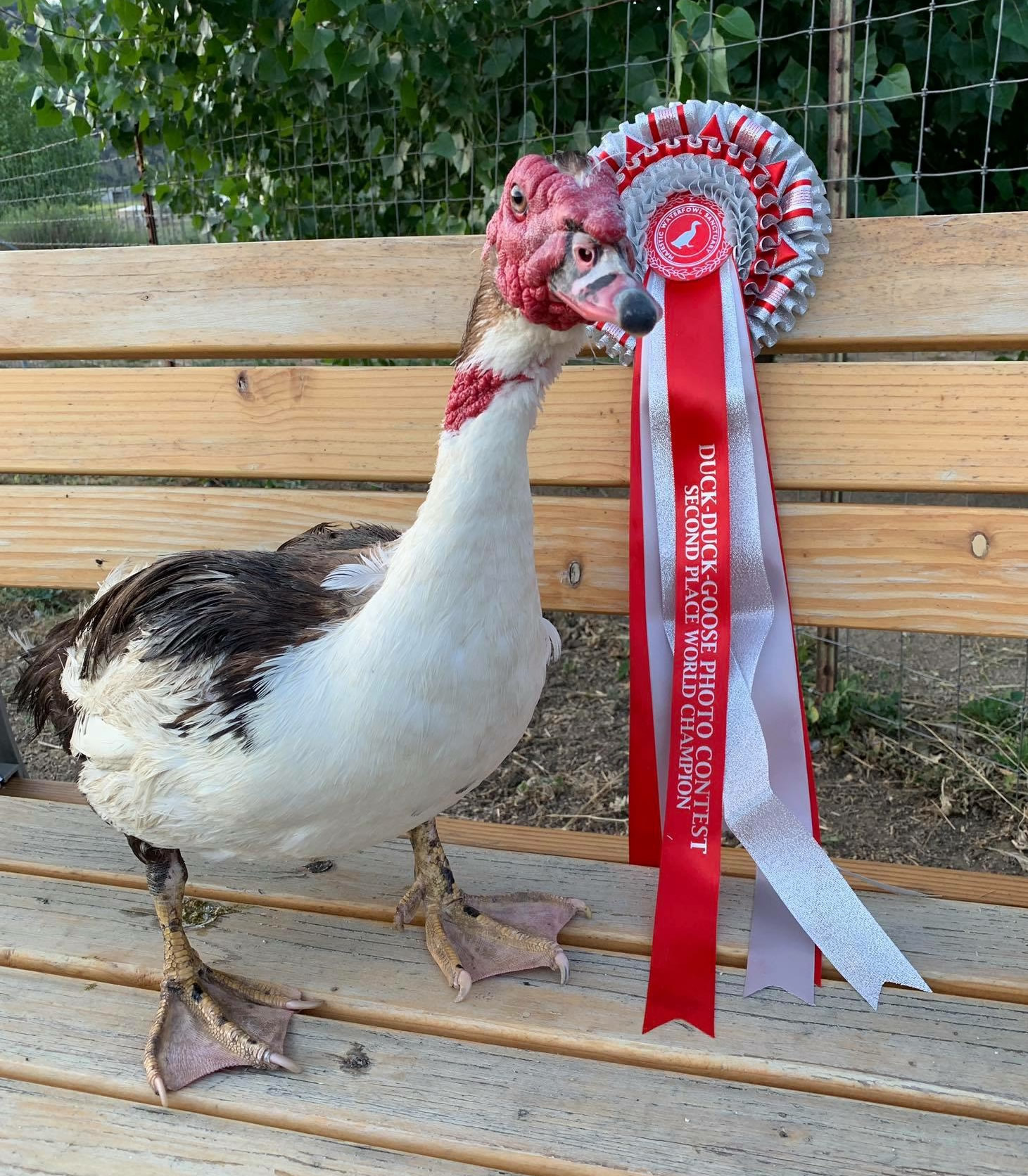 Our 2019 Most Photogenic 2nd Place Winner "Archer" poses with his Red Prize Ribbon!
Click Here to go back to Page 1 of our proud Winners!
© Majestic Waterfowl Sanctuary 2005, 2006, 2007, 2008, 2009, 2010, 2011