---
Connecticut Wildlife Rehabbers: CT Dept of Energy & Env Protection
Follow this link to view a listing of certified Connecticut based wildlife rehabbers. ALWAYS REMEMBER TO DONATE when bringing a rehabber a lost or injured wild animal.

---
State by state listing of wildlife rehabbers. Just enter your address and click on the type of help you need: Wildlife Emergency, Wildlife Conflict or Other Animal Issue.
ALWAYS remember to donate when you bring a wild animal to a rehabber!

---
IWRC: International Wildlife Rehabilitation Council
Utilize this site for information regarding injured or abandoned wildlife.
Follow the link to their website
Click on "Emergency"
Then click on North America on the map
This will lead you to basic instructions for a number of different animals including waterfowl and other birds.
If you need a rehabber you can click on "Find a Wildlife Rehabber (US)" to be redirected appropriately to a state-by-state listing.

---
Wildlife in Crisis
Location: Weston CT
Wildlife in Crisis (WIC) is a non-profit organization dedicated to wildlife preservation and land conservation. WIC rescues injured and orphaned wildlife and seeks to protect threatened ecosystems. WIC's habitat protection, wildlife rehabilitation and environmental education programs share the parallel goal of protecting wildlife while improving the quality of life in our community.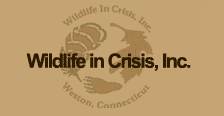 ---
Horizon Wings Raptor Rehabilitation & Education
Location: Ashford, CT
Horizon Wings is a 501c(3) non-profit organization that admits sick and orphaned birds of prey and reconditions them so they can be returned to the wild.

---
Roaring Brook Nature Center
Location: Canton, CT
---
Tailor's Wildlife Rescue Group
Location: Lower Fairfield County, CT
Tailor's Wildlife Rescue Group, Inc. is a 501 c(3) Organization located in lower Fairfield County Connecticut and was formed by a need in our community to serve as a place to turn to when encountering an injured or orphaned wildlife in need of help.

---
A Place Called Hope
Location: Killingworth, CT
A State Licensed and Federally Permitted to care for wild Birds of all kinds. Birds of Prey, Corvids and Vultures are our specialty. Raptors in CT include; Hawks, Falcons, Harriers, Osprey, Kites, Eagles, Owls and Barn Owls. Corvids in CT include; Ravens, American Crows, Fish Crows, and Bluejays. Vultures in CT include; Black Vultures and Turkey Vultures. Their goal is to rescue, rehabilitate, re-nest and release each bird back into the wild whenever possible.

---
Blue Moon Raptors
Location: Guilford, CT
The mission at Blue Moon raptors is to rehabilitate ill, injured, and orphaned birds of prey to return back to their natural habitat where they will continue to enrich the environment.

---
Sharon Audubon Center Wildlife Rehabilitation Clinic
Location: Sharon, CT
Each year the Sharon Audubon Center admits hundreds of birds, mammals, and reptiles to our wildlife rehabilitation program with the ultimate goal of providing care and treatment to injured and orphaned wildlife and releasing them back into the wild as soon as possible. Naturalists are on duty at our center to answer questions and interface with the public.

---
Raven's Nest Wildife Rehab Center
Location: CT
CT DEEP licensed to care for injured, sick and orphaned wild animals. Our goal is to always rehabilitate them for a successful release back to the wild.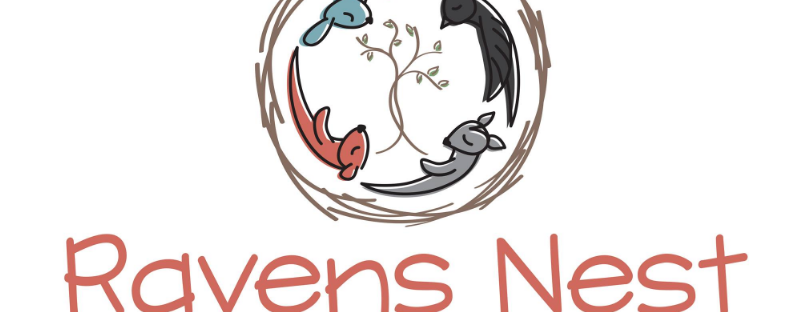 ---
Tufts School of Veterinary Medicine Wildlife Rehabbers Resources
Location: North Grafton, MA
The Wildlife Clinic at Tufts regularly lectures, publishes and helps prepare web-based educational materials, and has a major commitment to improving the skills of veterinarians and rehabilitators to enhance the care that is given to native wildlife everywhere.

---
Black Bear Crossing Wildlife Rehabilitation Center
Location: CT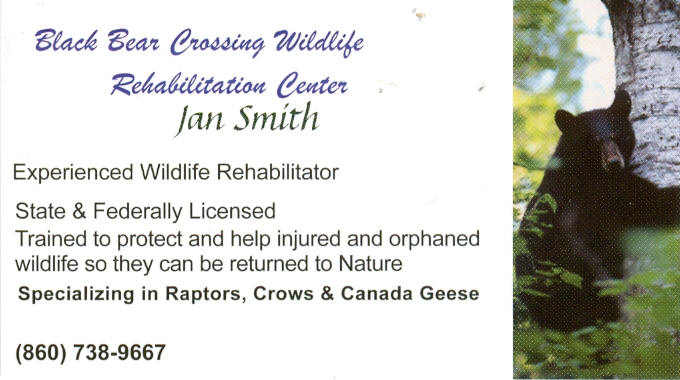 ---
Water N' Webs Waterbird Rehabilitation Center
P.O. Box 514, Northford, CT 06472
A non-profit water bird rescue and rehabilitation centre founded in 1995 and run by licensed, highly skilled rehabilitators. They provide compassionate, quality care to water birds statewide. Also admitting domestic waterfowl, songbirds and fawn deer.
---
Goose Hollow Farm
Location: New Ipswich, NH
PH: 603-878-3795
Contact: Lance dePlante Email Him
Founded in 1984, Goose Hollow Farm, has both State and Federal permits which allow them to maintain Canada geese who are healthy but cannot fly due to injury. GHF is comprised of 15 acres with 1 mile of shoreline on a lake and river and is a natural setting for waterfowl. We love Lance!
---