I just came back from bringing Mary to the airport... it was a tearful good-bye. Once a year is just not enough...
The Garey's headed straight out from the B&B this morning, so we had to say our good-byes last night. The visit ended far too quickly... They're going to NY, so I can't even talk to them for another week before they get home. Boo hoo...
Here are some highlights from our wonderful visit:
Mac & Mary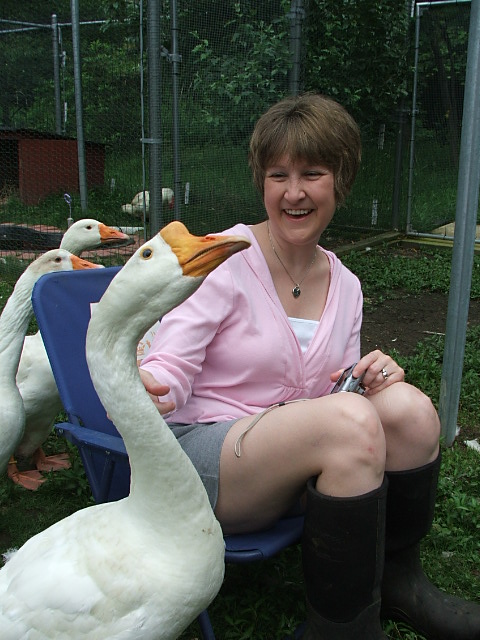 Mac visiting with Mary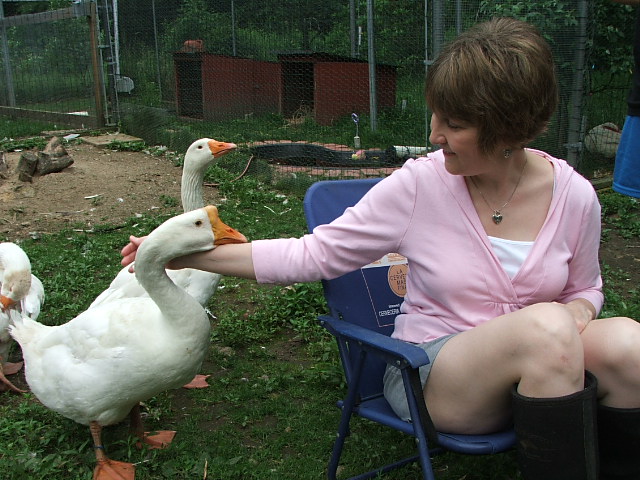 Elizabeth "The Goose Whisperer"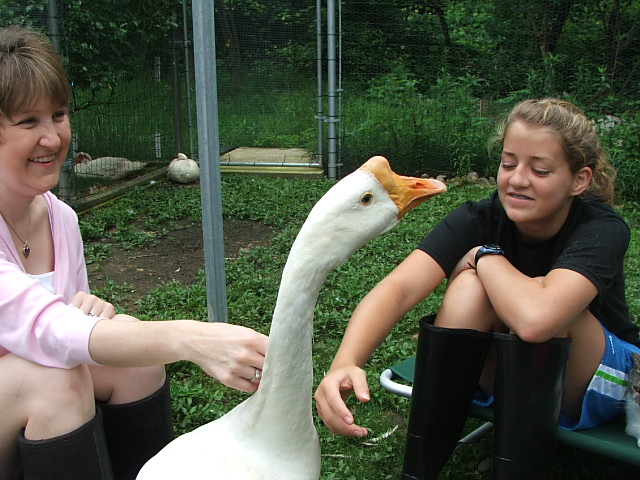 Soul Mates...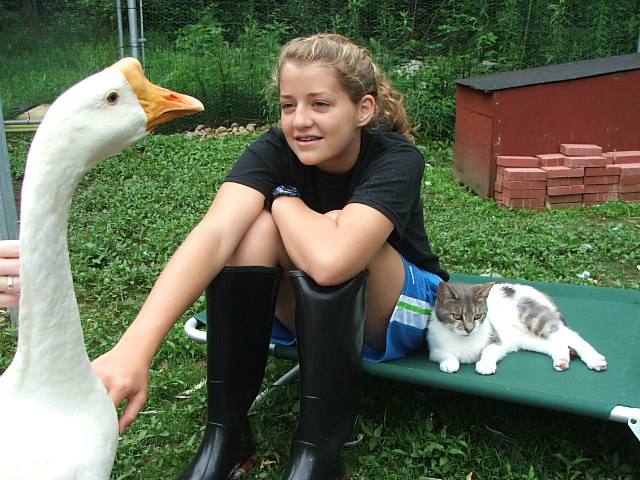 Bonding with Dutch Boy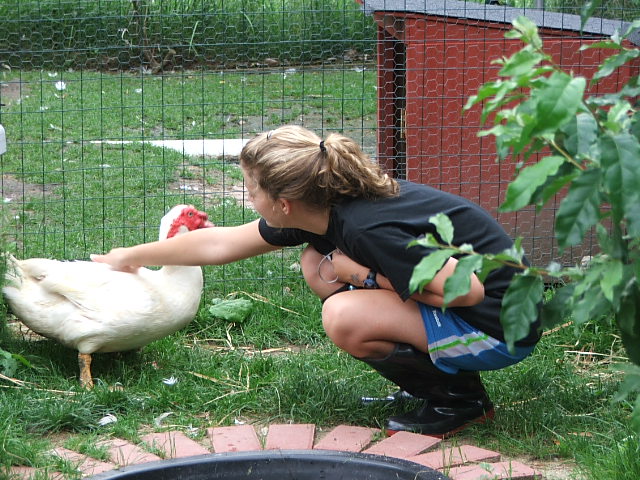 Jenn performs at the Majestic Rainbow Room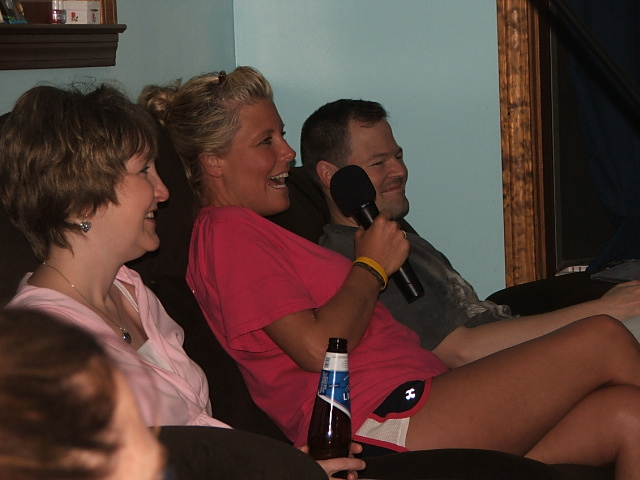 Jenn sets up some fun toys for the Durans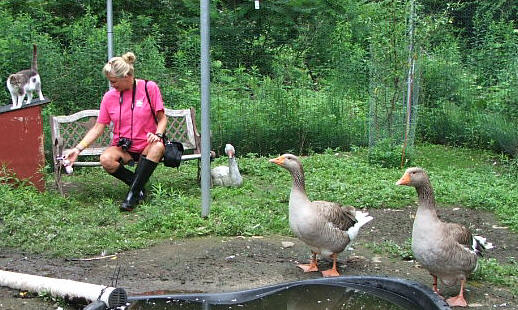 We went to the Dinosaur Park and walked the trails, ran through the maze and Isabel and I went into the splash park. Then we went shopping and bought all kinds of ducky stuff, which is the best shopping of all! But mostly, we sat outside with the ducks and geese (only having to dodge one CRAZY hail storm).
We went out to the Chinese Buffet and I will always remember the joke about Jenn's cell phone quack. What a good laugh that was! ;)
As you can see, we had a really wonderful time visiting with our dear duck and goose loving friends. Mac was the big hit of the party. He bonded with Elizabeth right away. I'm thinking I should drive he and Fanny down to TN!
XXOO
Kim