A Little Majestic Fun!
This is the place where we have a little fun and share some of our behind-the-scenes photos, thoughts and stories...
View wonderful photos that you won't see anywhere else!
And coming soon--LIVE web cameras, so you can witness all the fun & hard work for yourself!
Enjoy free access to our Diary Pages to get at the heart of current events--the things that are happening here every day... the joys and the frustrations... Be the first to see our new rescues and hear the true stories of how they came to us.
And if your humor is good and you can take a healthy dose of sarcasm, feel free to take a glimpse at our inside joke: The Majestic Answering Machine Message.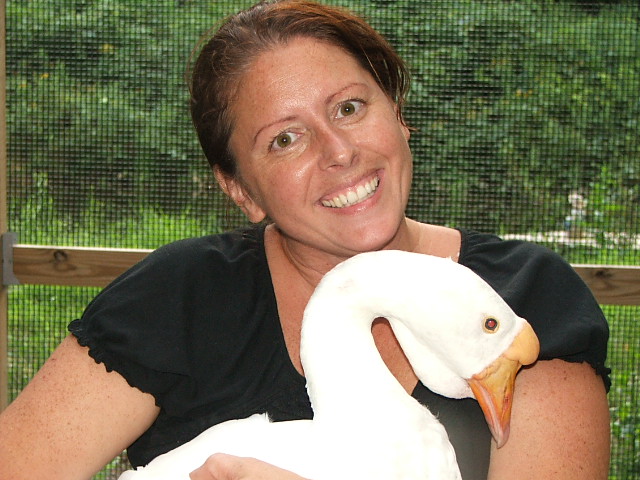 Kim & Jabberwocky, August 19, 2011
© Majestic Waterfowl Sanctuary 2005