Majestic Diary
July 5, 2009
Yesterday morning started out with an adventure... While letting the ducks outside, I walked around the pens to check on everyone and a little baby turkey was trying to get into the pens where it saw Dutch and Jack Frost. I caught him and brought him inside when I realized he had been separated from his momma turkey. I took care of him all day and night and was so worried, I barely slept. Thankfully Michelle at Webbed Foot Wildlife helped by telling me exactly how to care for him until I could drive him to her today. She will take care of him and join him with a few other babies in the same situation with the goal of re-releasing him into the wild.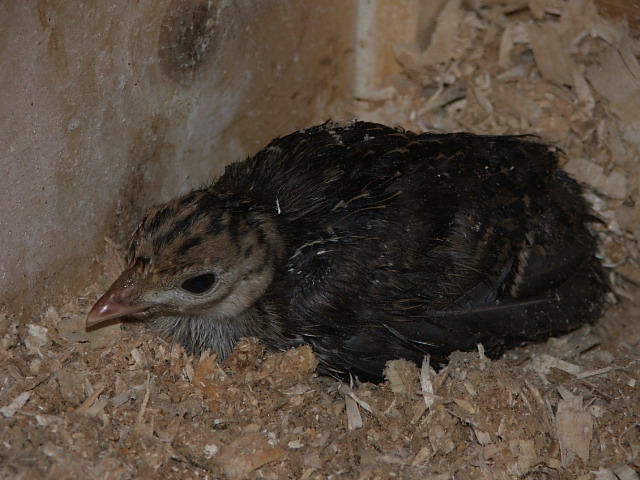 After getting the turkey settled in some pine bows in our duckling house with a heat lamp and some food and water, some great volunteers come by to help with our sanctuary chores! I love it when that happens! Not only did they come in the right gear and mindset ready to pitch in and do some real work, but they were fun too--and they donated duck and goose food dishes and enrichment toys.
Jim and Barbie helped us clean cobwebs out the barn, wash out the quarantine pen, scrub buckets and they were great with the ducks and geese. Then we all worked together to reset the goose pond and fill around it with sand and bricks.
The ducks LOVED them because they were not afraid to get dirty and dug around in the ground and found them WORMS! They got lots of hugs from Jeffrey and Matthew for that!
Look at the fixed up goose pond: