Glynis just called and her dear Jonah died in her arms tonight. She thinks from cancer. Jonah was one of our very first rescues. We suspect he was Elijah's brother. His sweetheart Fiona (from the same rescue) passed away last year. She adopted Fiona in December 2004 and then Jonah and Joseph a few months later in the spring of 2005.
Elijah, Jonah, Fiona, Tiny Tim, Phoebe, Standish, Viggo and Miranda were the original Pekin ducks we rescued form Spaulding Pond in the fall of 2004.
I'm not sure exactly who is pictured here (they were so young then…), but this is me feeding them to earn their trust before their rescue.
I'm pretty sure that's Fiona second from the right. I think she was the only hen with a black speckled bill.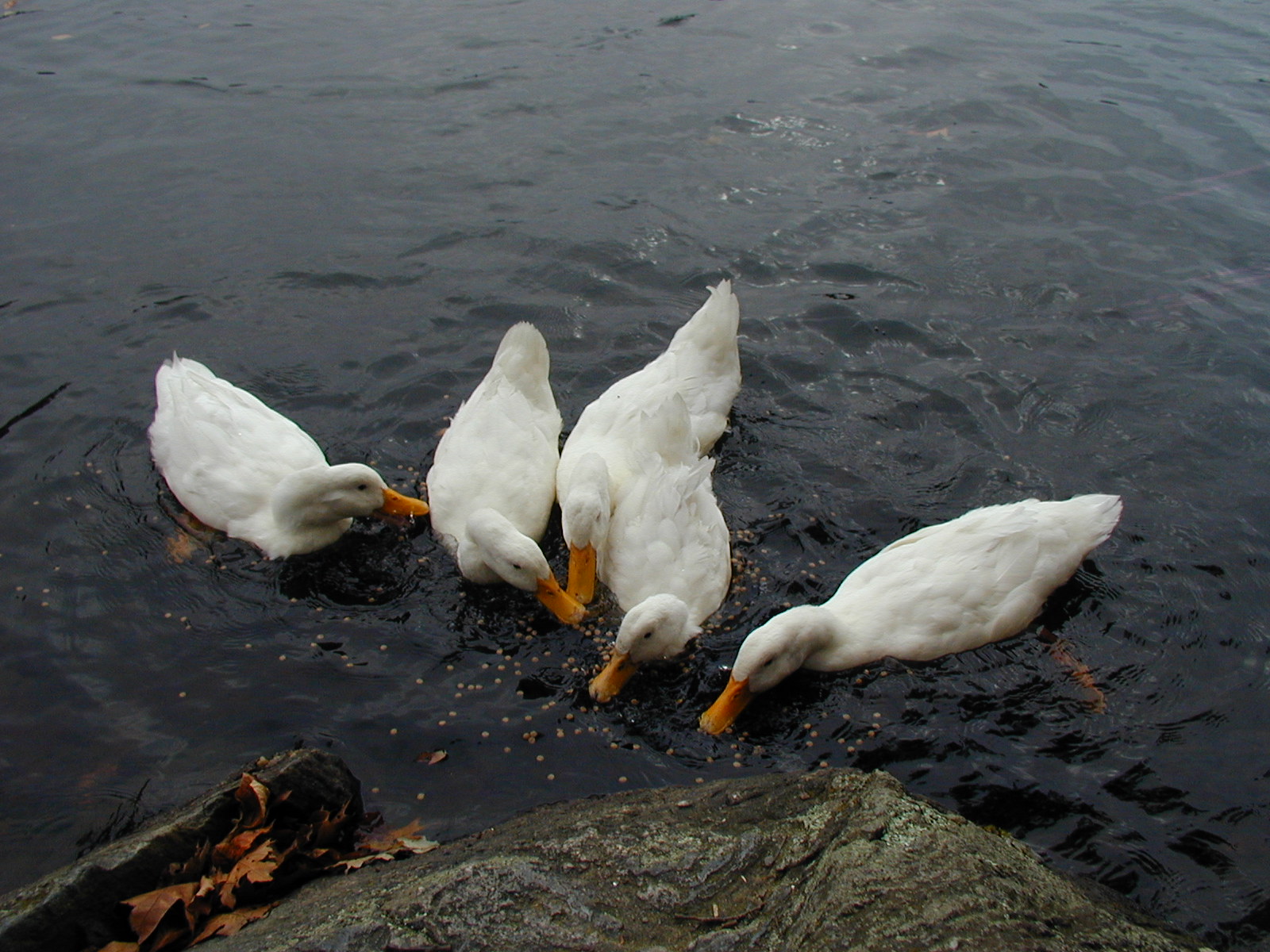 I'm pretty sure from L-R this is Fiona, Standish, Tiny Tim and Jonah, but it's been a while… This was taken on the day of their rescue.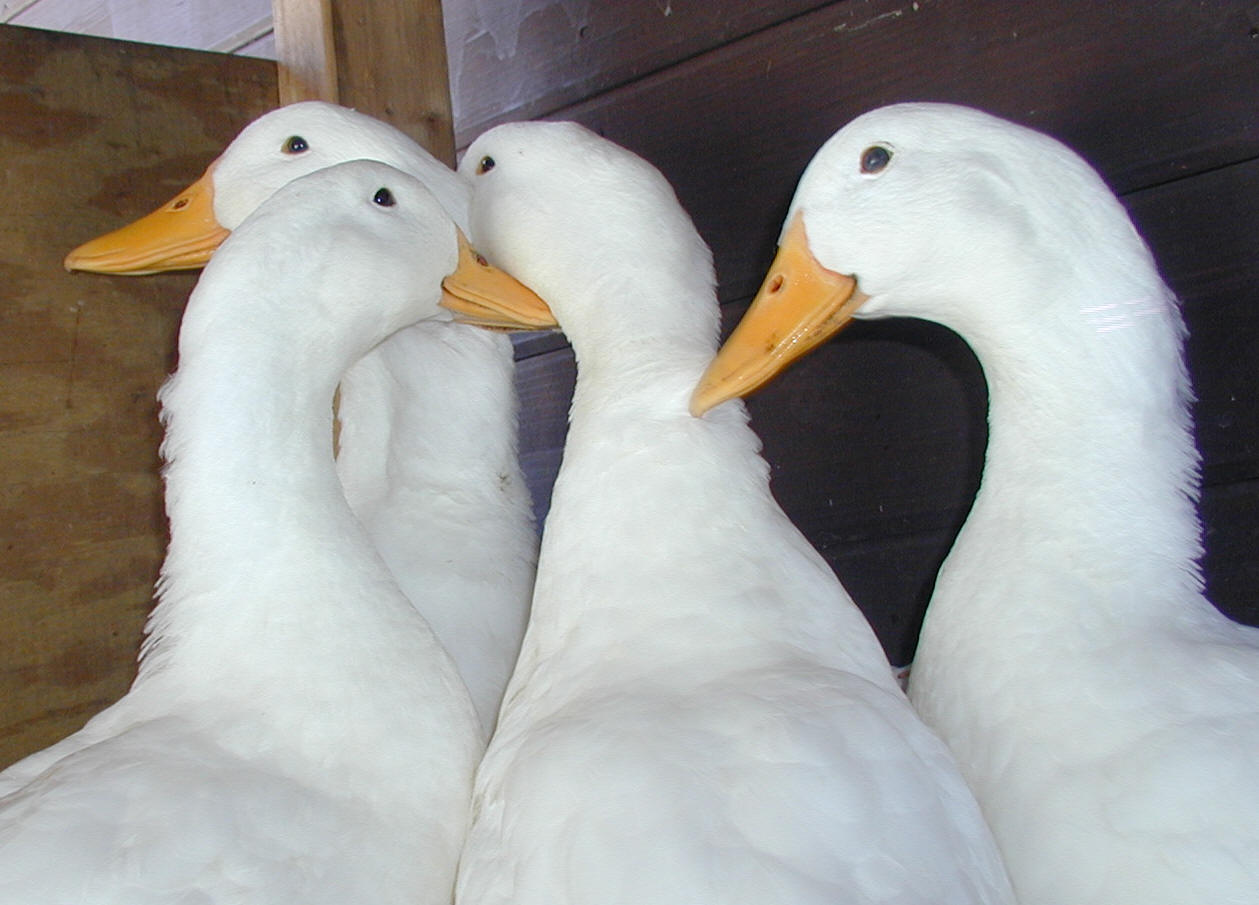 Do they look familiar to you? They should because they have been forever immortalized in our logo: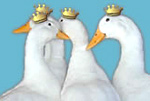 Jonah, Elijah & Fiona all went to a foster home in December 2004 and then came back to our sanctuary when we had room for them a few weeks later in January 2005.
Once we adopted out a few ducks in 2005, we decided we wanted the last of our fosters back with us again, which meant that things were quite cramped for a couple weeks, but we all made due.
The three of them shared a 6' x 6' kennel for a couple weeks, but it was better than freezing on a pond, so we were all happy.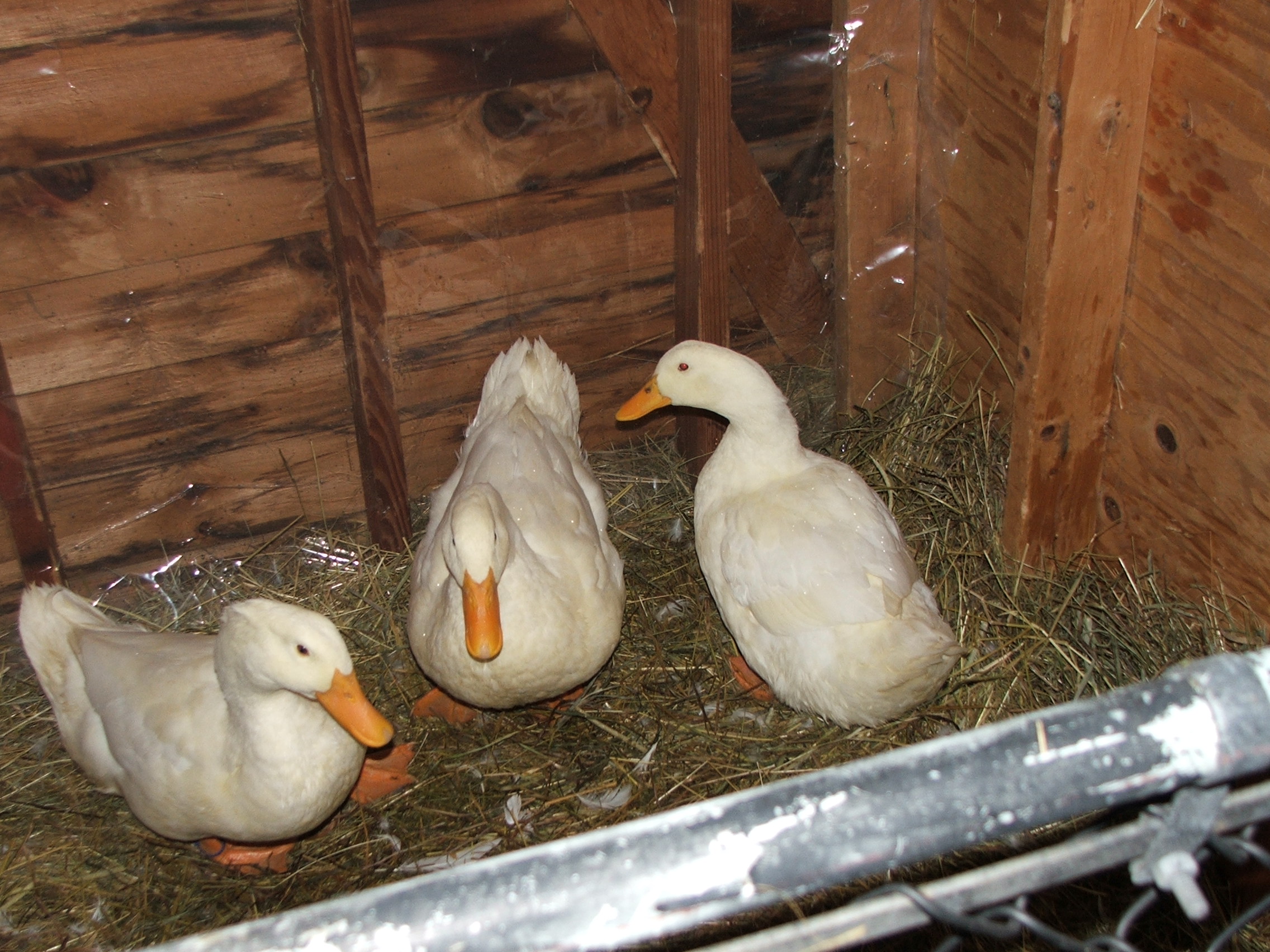 And here is Jonah in September 2005 when I visited him in KY… so handsome…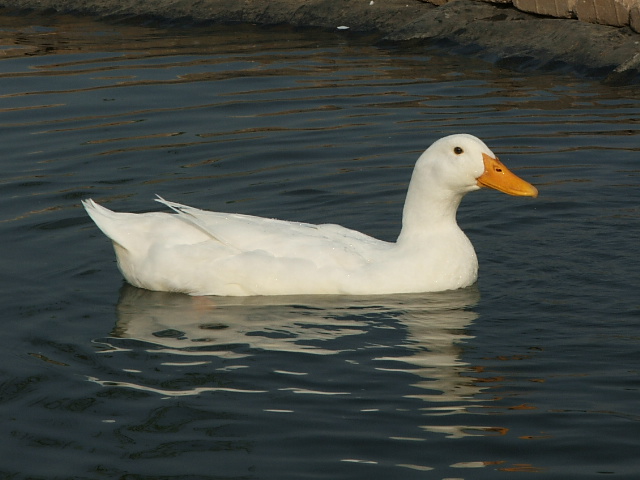 Someday he and our other feathered friends will be there to greet us and ease our journey over to the other side…
Rest in peace, you gorgeous duck you...
You will be sorely missed by all who loved you, and there were many who did...
I am so happy you lived the life you so richly deserved and that we shared a little part in that...
Please remember to put in a good word for us to that Big Duck in the sky!
Because if God doesn't have feathers, He sure is missing out on some good fun!
Quacks and Kisses, Big Boy...
Quacks...
And Kisses...