The grass is starting to come into the pens where I've turned over the soil and seeded. The trees have also started to pop and the pens are beginning to regain that nice green look that will last until the fall.
Here are some pics of the gang enjoying their serene pens:
Benny in his pond (where he spends most of his day!)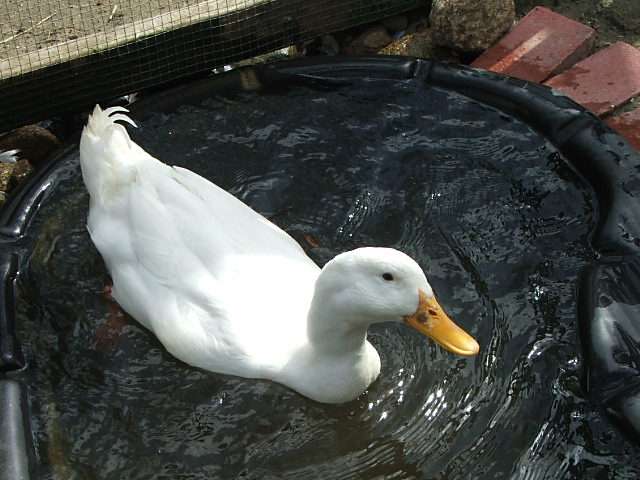 Benny in his pond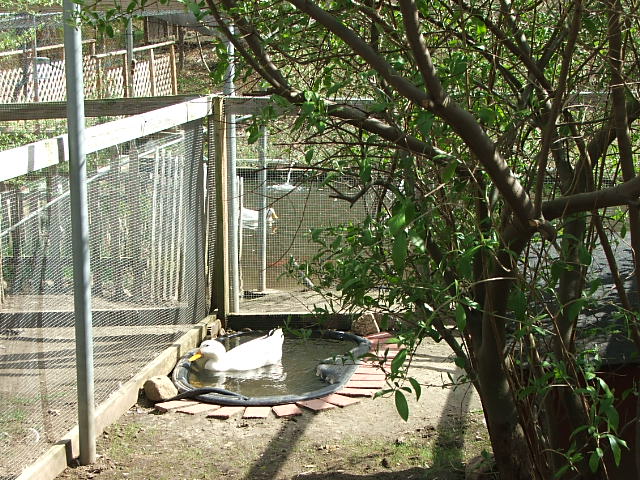 A content Egor wanders around the Goose Run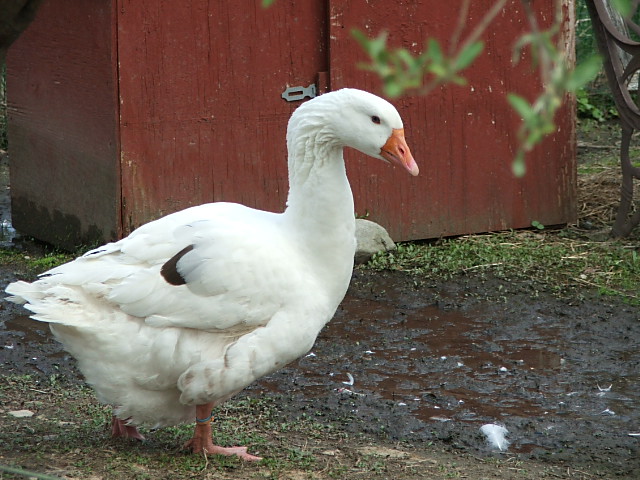 And here's little Pickles who is SO friendly!