Tony, Isabel and I all pitched in to do some cement work today. I looked around the pen where Jessie broke her toe and found a few small lips on the old cement (where the soil eroded away near the edges) that she might have tripped over. Together we did a really good patch job to insure that no one else gets hurt out there.
And of course... I took some photos!
Why, who is that peeking through the fence? I think it's Aladdin!
Benny Boy relaxing in the grass...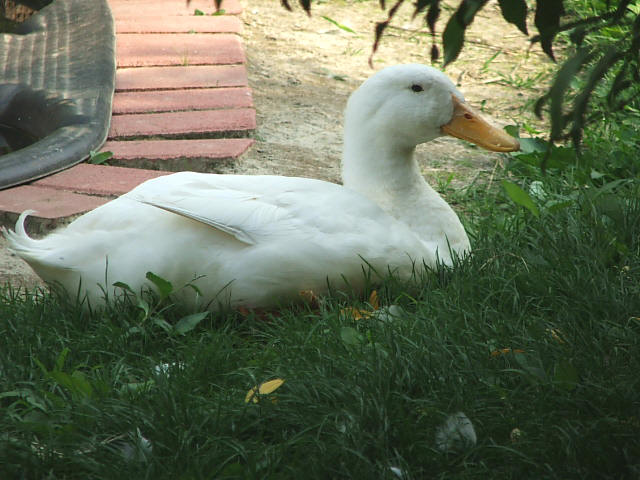 "You better watch it!" Smidge warns Timmerlane the cat.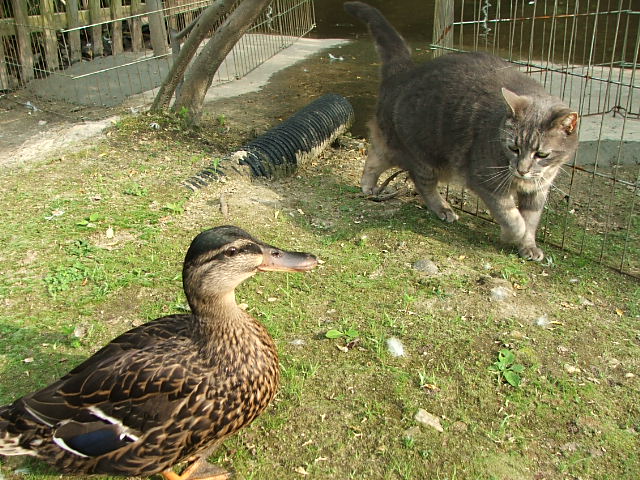 "I can run faster than you!" Smidge quacks as she chases Timmerlane!
"And don't you come back again either!"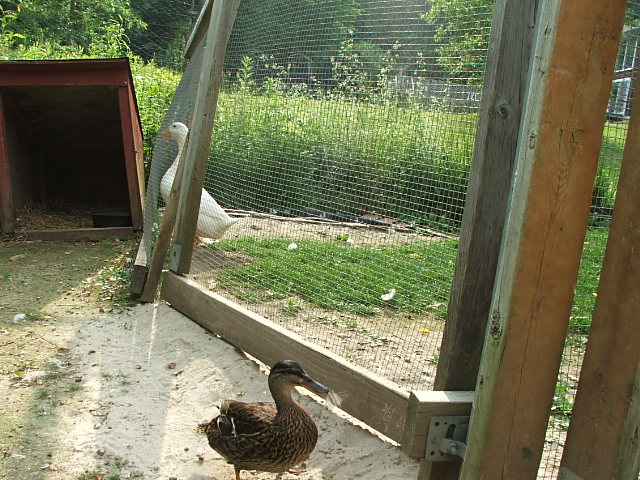 Poor, poor kitty...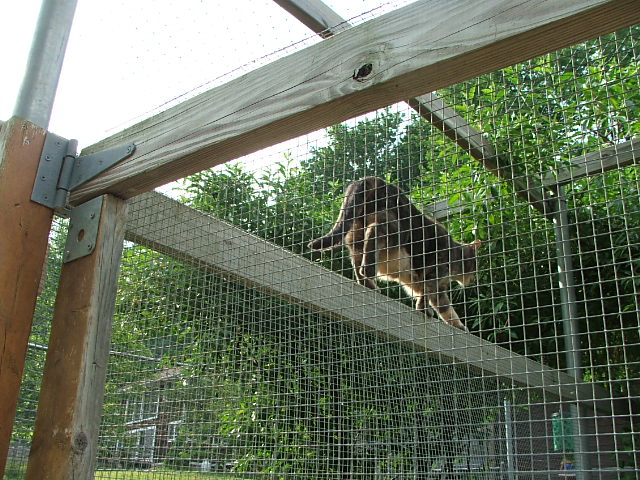 "The things a girl has to do to get a little R&R around here..."