Look at the Mallard/Muscovy cake I made for Isabel's birthday. Fun, fun, fun! She said the Muscovy is "Pickles" and decorated her face red.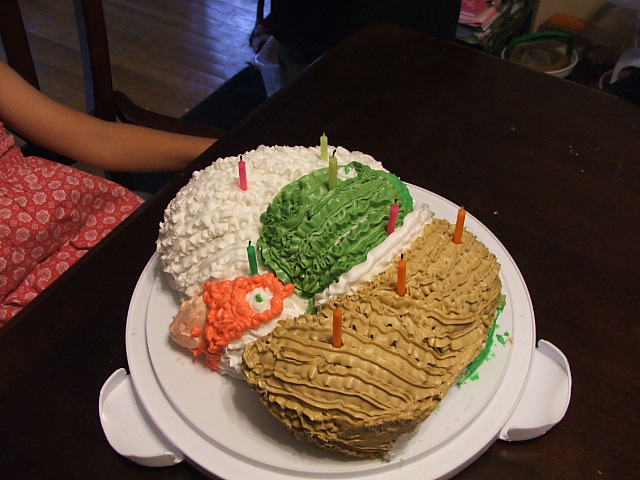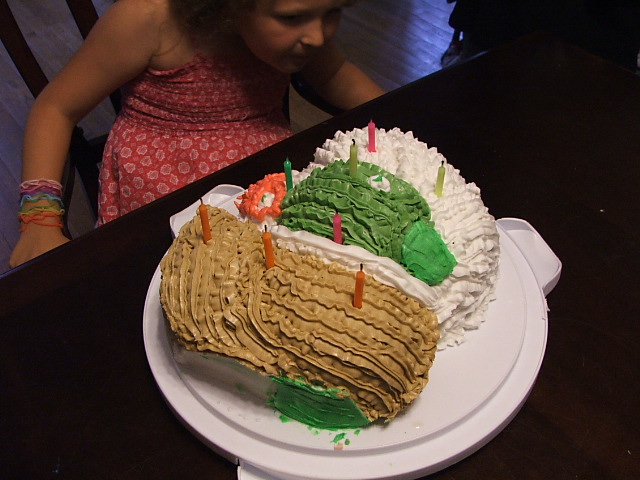 Here are some pics of Avril and Alanis enjoying some donated watermelon!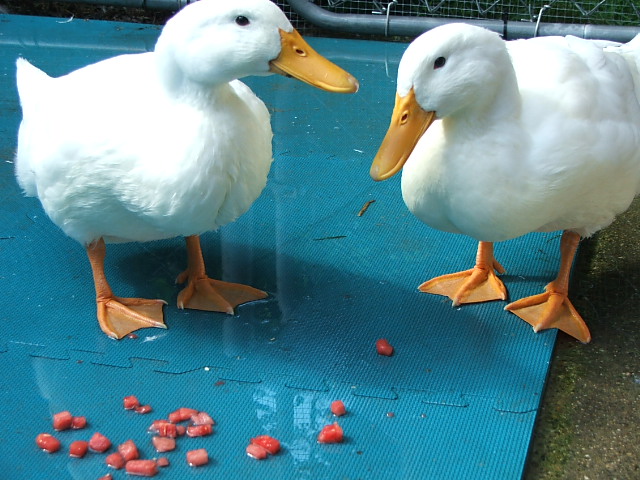 I really want to get some photos of them going crazy and splashing in their pool and running all around with their wings open, but they tend to do it at the early morning water change, which is before I have good sun for lighting.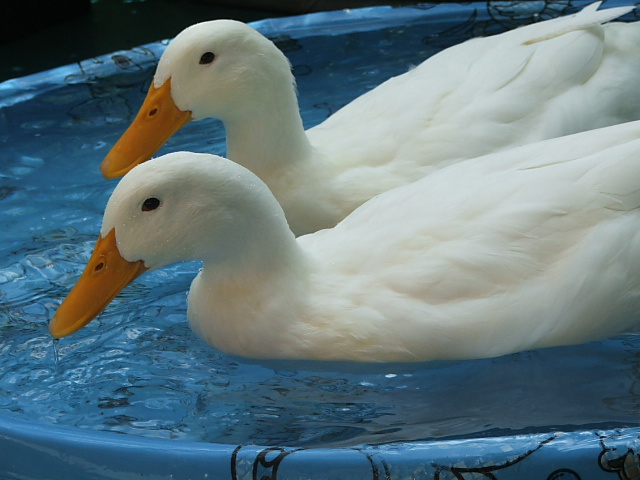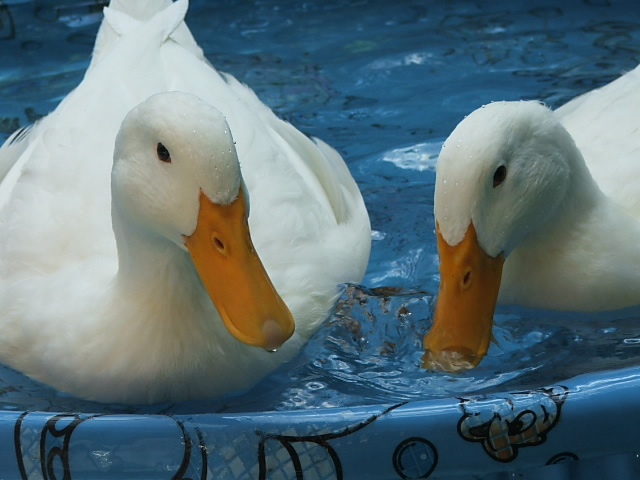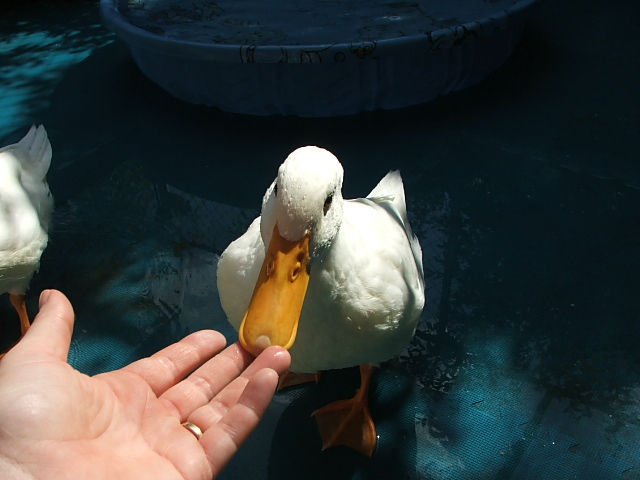 Sanctuary flowers are blooming: