Look who showed up at our sanctuary this morning... Jacomo! Some folks emailed last night that a Pekin duck had been dropped off in a drying up, muddy swamp on Tuesday the 22nd. They said he was running up to people who were walking by, so they helped feed him while they looked for a place to take him (us!). They emailed Saturday night and we emailed back to say we would take him and they called first thing Sunday morning to say they caught him and were on their way.
This poor guy is likely a spring duckling. Probably hatched in March because he has his full quack. His rescuers said he practically dove into his pet carrier and he did the same when he saw his duck house in our quarantine pen. This tells us that this poor guy has probably been living in a dog kennel/crate, which explains the terrible state of his feathers. His former family probably got tired of cleaning up the mess as he grew bigger and bigger and just gave up on the responsibility... and on him.
The photo below was taken AFTER he had a good soak in his kiddie pool. Good thing was at least he knew what a kiddie pool was because he ran right over to it and hopped in. He's been floating in it ever since. Poor baby boy... I'm going to make him all better.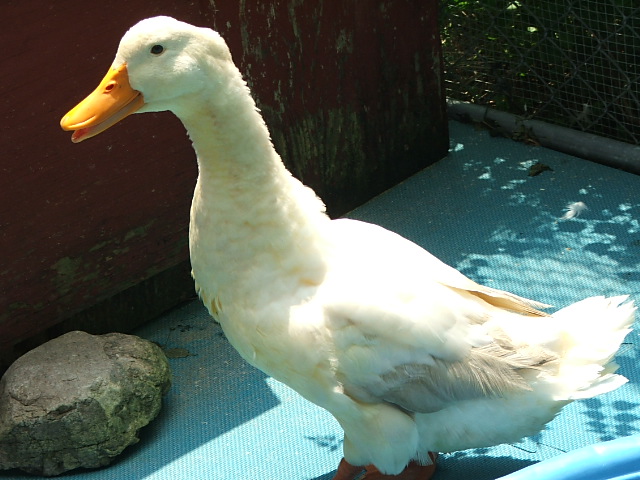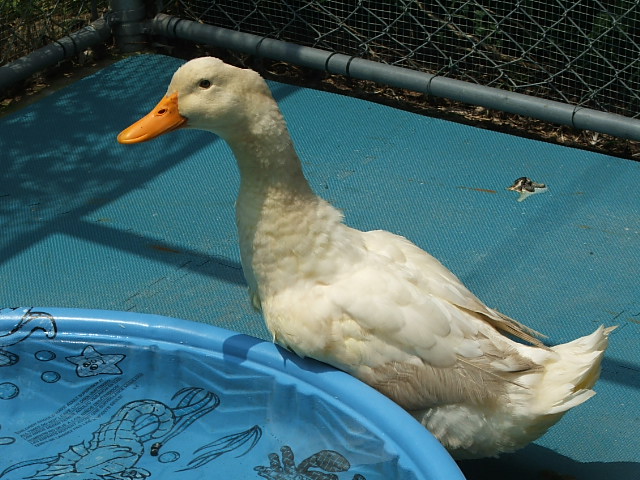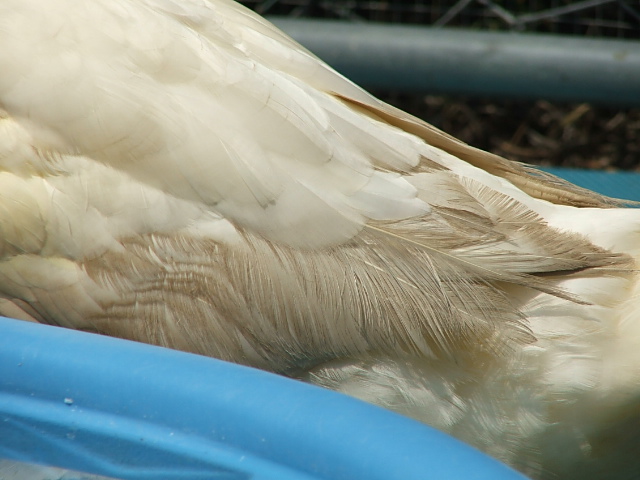 And some "pond fun" photos:
Deirdre Dear Heart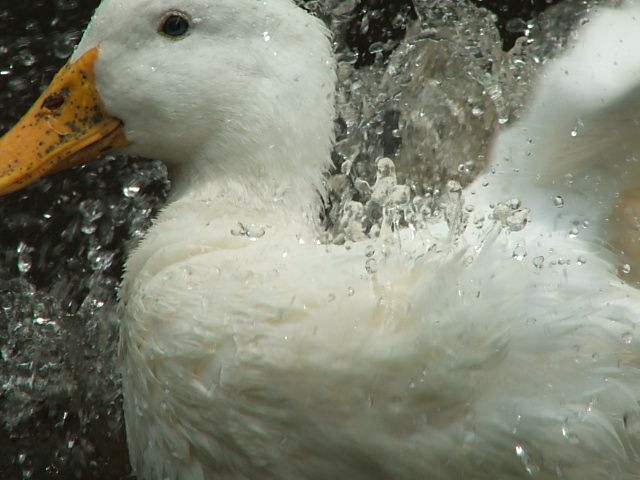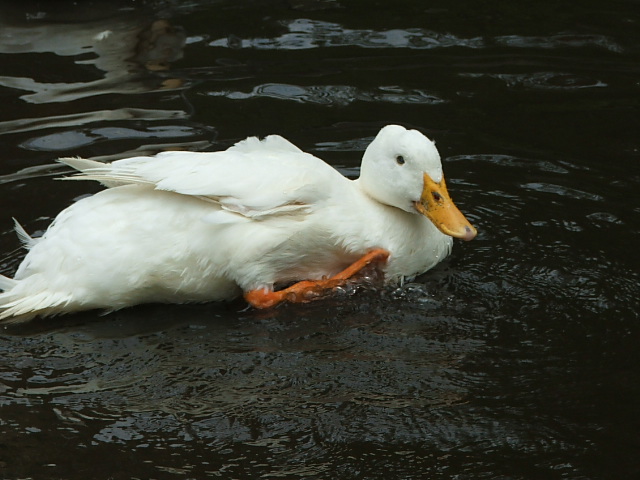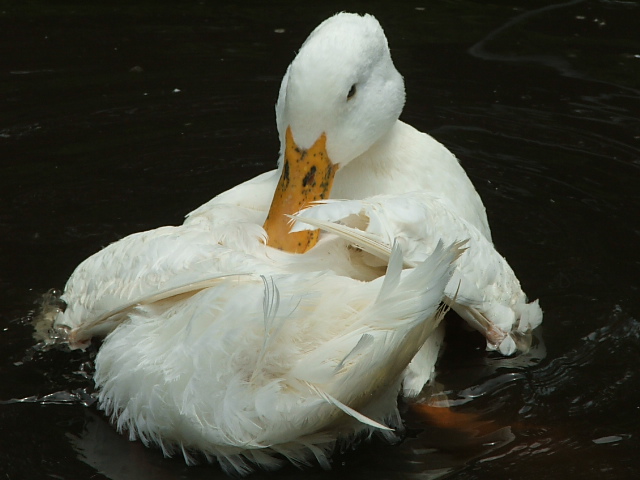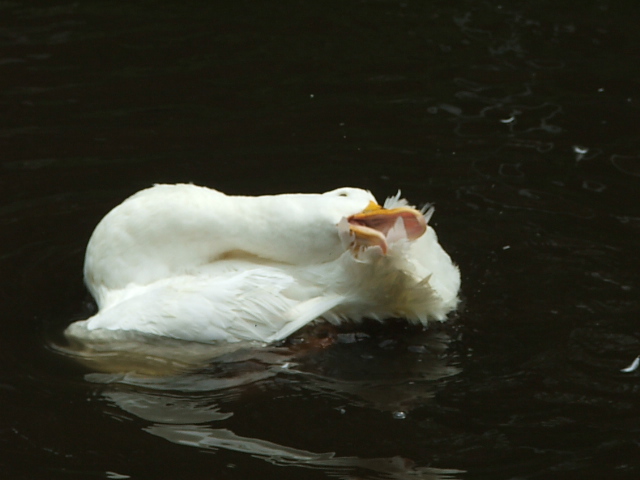 (with Demi)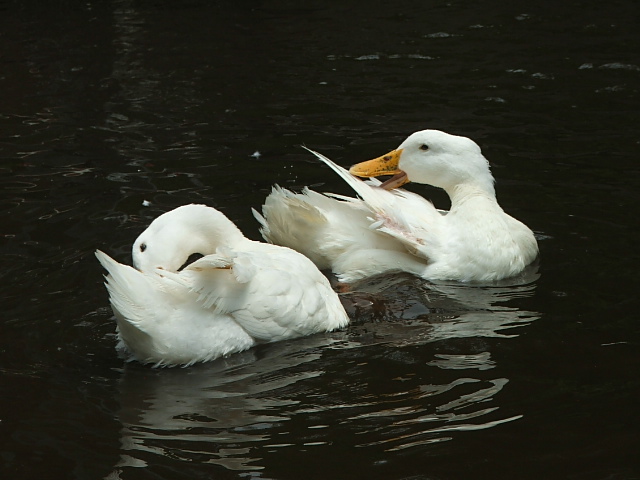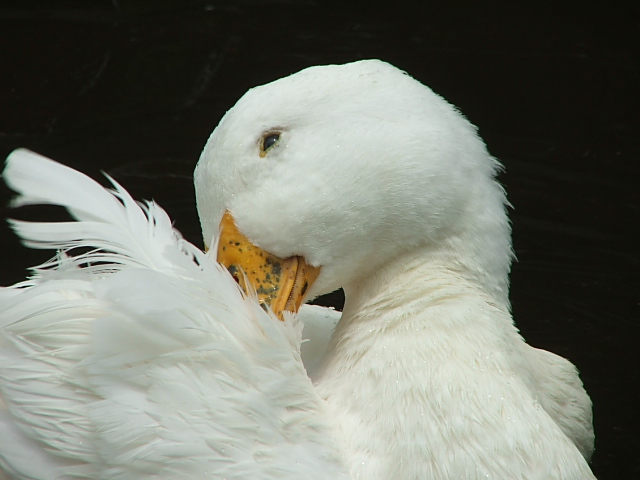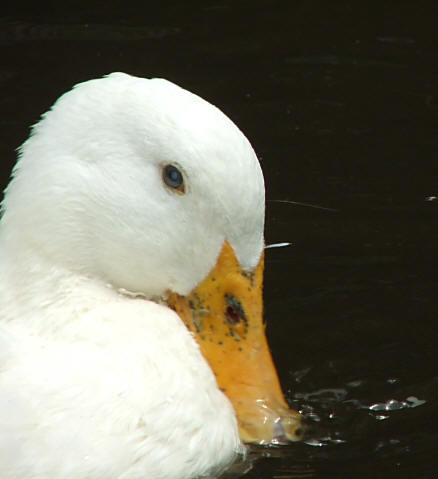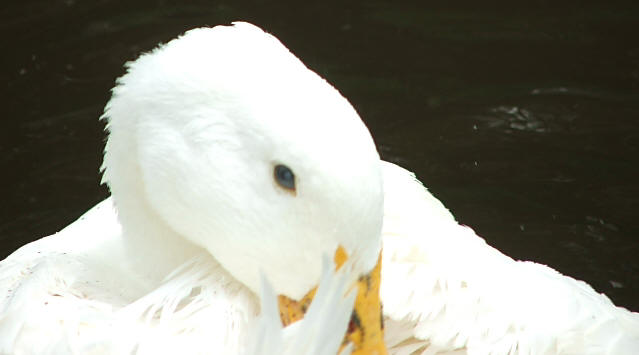 Avril & Alanis: "This piece is MINE!"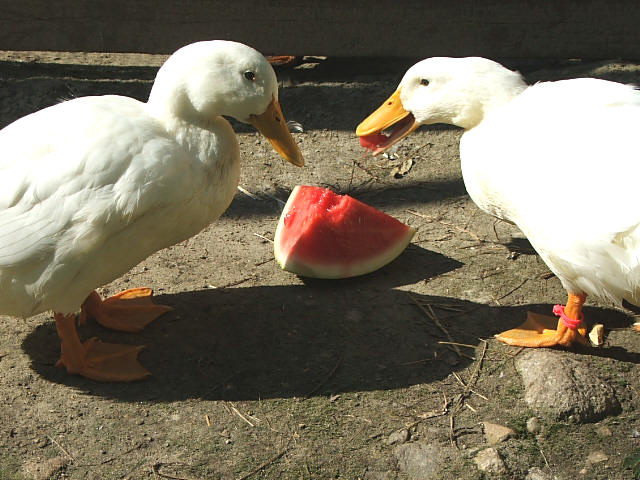 One of dozens of Common Dew Drop plants (fly catchers) that grow naturally near our stream bed. Cool!