Noel and Elfie have found themselves a nice niche in the flock...
Elfie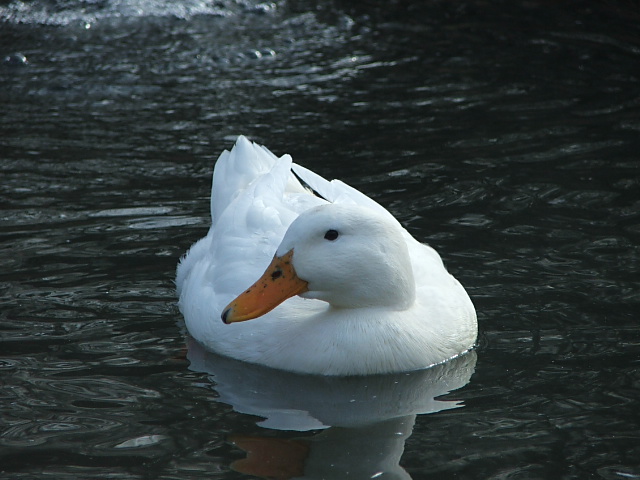 Noel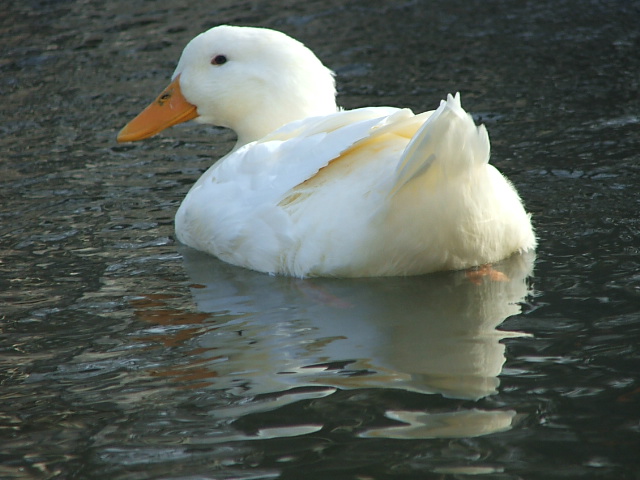 Noel (L) and Elfie (R)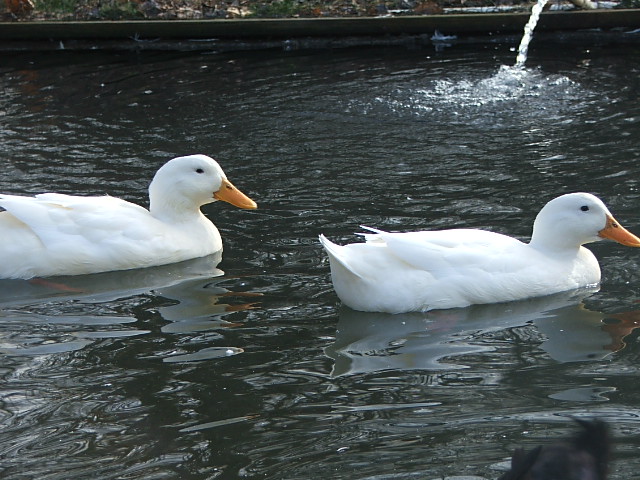 Flirting with Young Jeffrey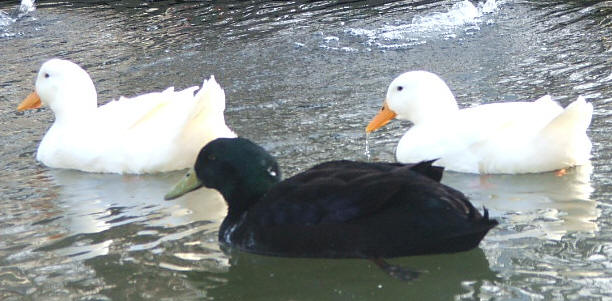 And here's our new guy... Say hello to Shorty!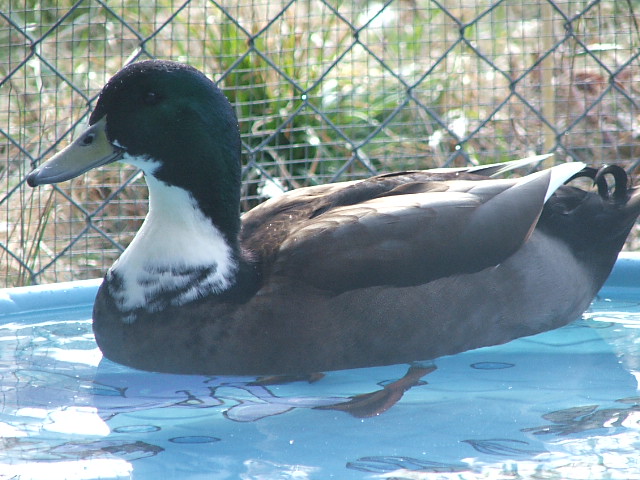 We visited Dr. Otka's new practice yesterday and will be bringing Moon there tomorrow for an appointment. He has a small swollen area over his right eye that we want checked out. They are rolling out the red carpet for us--yay!
All Friends has a new vet (Dr. Tucker) starting on February 1st who wants to learn waterfowl care and treatment with a really good background, they tell me. So we'll bring our easier cases to her and our more difficult cases to Dr. Otka. It's how we started with Dr. Otka and we love him now--and the more vets available to us and our adopters the better!