I've been pretty sick lately. I came down with something right after we lost Young Matthew and I've had a hard time getting it out of my system. I lost my voice for a couple days (which I'm sure some people are grateful for--ha!). Today is the first day of the turn for the better. Finally. Still need a few more days to pull through, but at least my voice is coming back again.
Moon-Moon is doing GREAT!
Today it was nice and sunny out, so I went out with my camera and took some photos. I let Billy-cha out on the pond every couple of days to swim. He doesn't bother Young Jeffrey and the Pekin hens and only seems concerned with Bella and Trisha (our Muscovy hens), so it works out. I stay to chaperone of course.
As soon as he steps foot into the water, Tricia comes running! And then all that lovin' begins...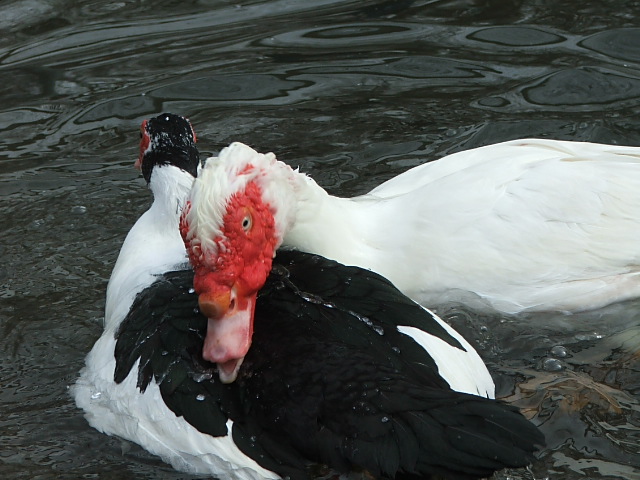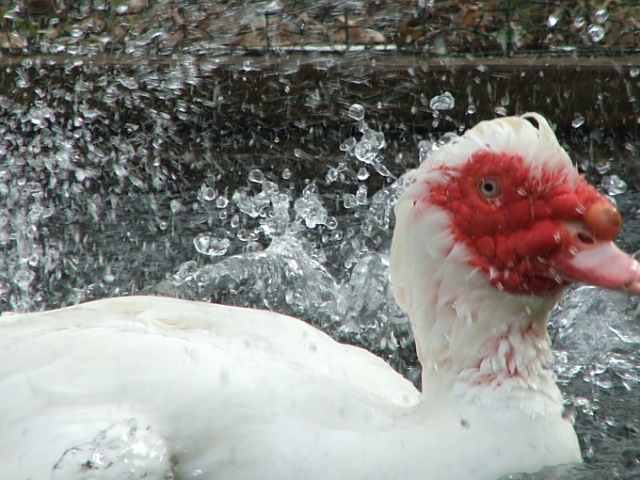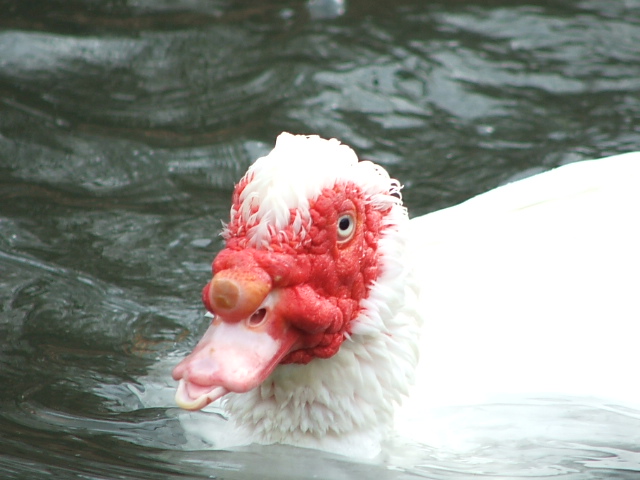 Sticking out his tongue...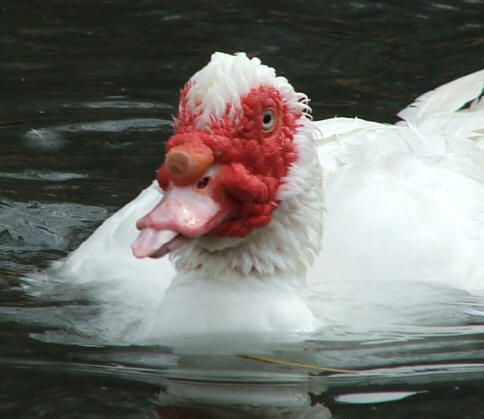 I LOVE this one... He's like an angel...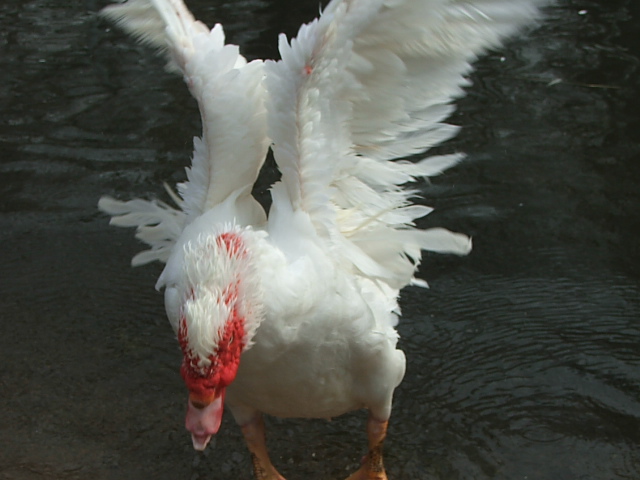 Jocamo was picking on Ranger too much, so we moved Ranger to the Goose Run. He and his brother Rilo have so much to talk about. I wish they could go in the same pen together, but as much as they love each other, they FIGHT constantly. Oh, boys!
It's obvious they love each other on some level, beneath all the testosterone and it will be hard to adopt them out separately some day.
Rilo (front) and Ranger (back)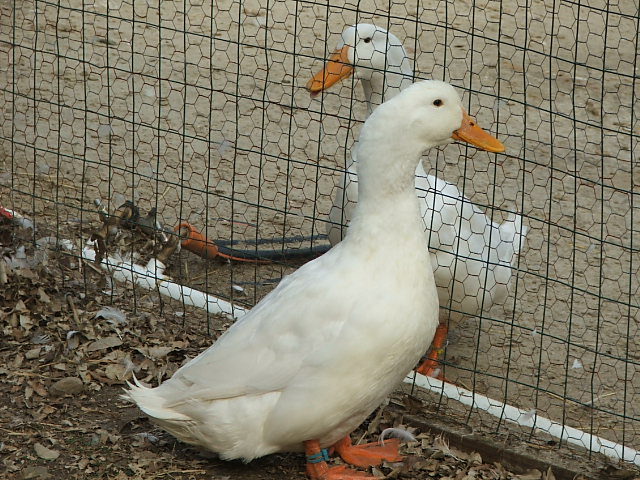 Everyone is molting early because of the mild winter.
Jazzy (L) and Laddy (R)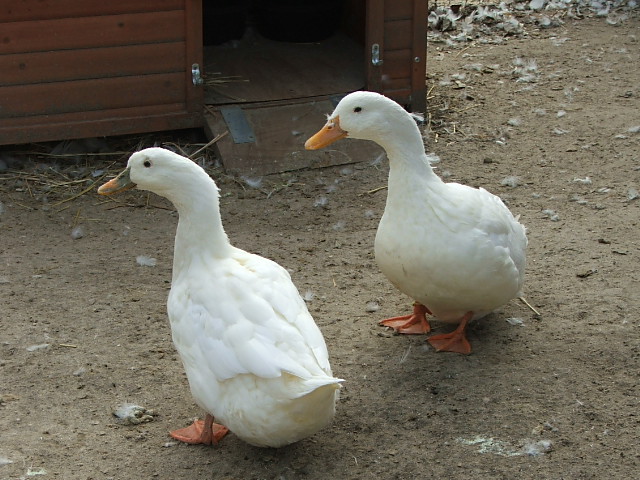 The geese ran over to see if I had lettuce with me... not today...
River would have been first in line!
Moon (left, back), Shorty (center, back) and Ranger (right, back)