We adopted out Elfie and Noel to a wonderful family with two Buff Orpington boys named Tweedle-dee and Tweedle-dum on Sunday.
It's amazing how quickly these things happen. We often find that people who contact us way ahead of time and mention that they want to adopt in the near future rarely end up following through and doing so. They ask lots of questions about pens and diet and flock management, they tell us which animals they're interested in and it carries on and on for weeks and weeks and then they finally just disappear.
More often, our ducks and geese go to new families who fill out our adoption application, immediately demonstrate that they are wonderful homes and they're ready and excited to adopt within days.
Adoptions usually happen on a fast track, which isn't to say that we don't thoroughly check them out. It's just that the great families want to show photos of their set up and their own flock members, they want to write long emails about how much they love and care for their ducks/geese. It all happens so easily. And if we find anything we think they should improve, they're so grateful for the advice and usually make the necessary fixes within a day or two (further proving how great the home is).
It's this simple fact--that most adoptions come up rather unexpectedly, that we don't hold any of our ducks and geese for potential adopters. Most potential adopters who don't have an immediate plan to come for their new family members never do.
Anyway... Our darling Christmas ducks are safe and happy in their new home.
...
I raked out all the pens today except for Louisville. It's about time to turn over all the soil and start planting grass. Tony thinks we should invest in a rototiller to save my back a lot of pain, but I worry that it will frighten the animals. I mean, I would obviously move them out of the pen I'm working in, but still... a lot of noise... stink of gas fumes... I don't know. I think for now, my back can take it (talk to me in a few days and I may recant!).
Today's photos!
I like Billy's curlies on top of his head in this one: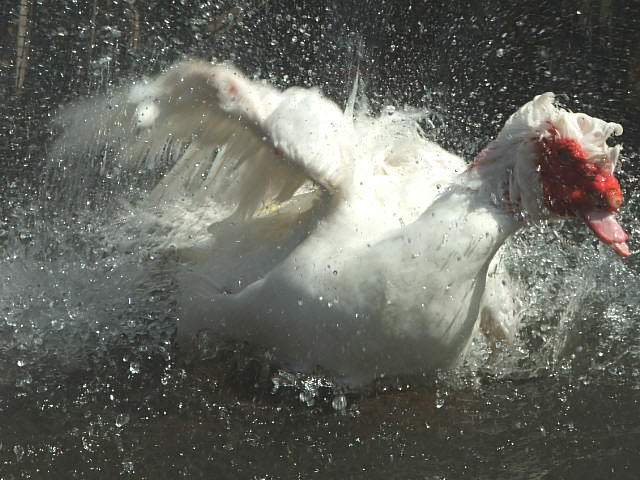 Bella: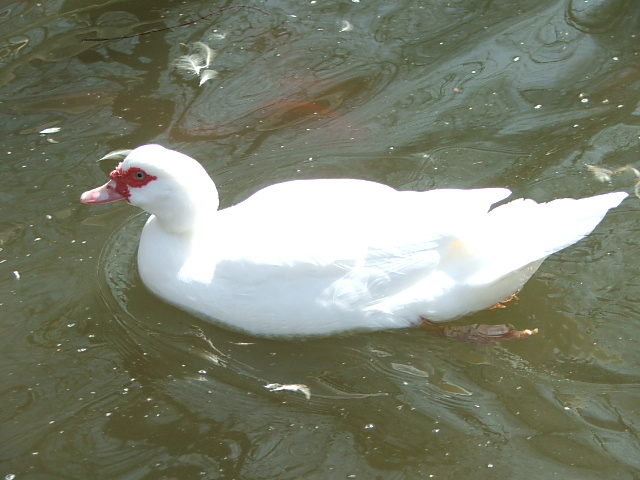 Bee relaxing...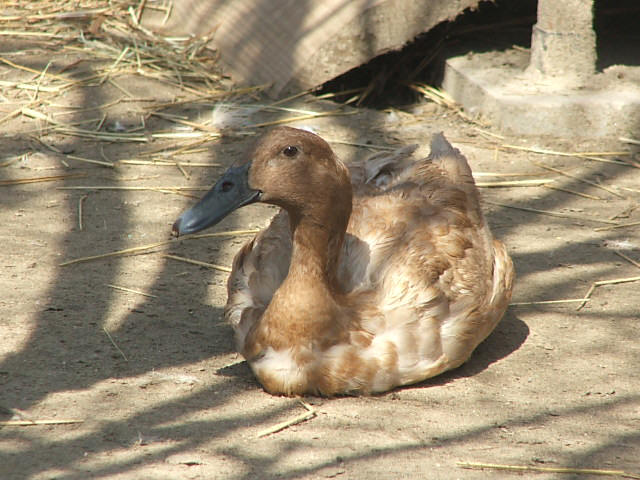 Yolanda "Yoyo" and Jocamo: