I took some great photos of Ranger today. Like most of our ducks and goose, Ranger has his own little song. Because he likes to rumble, we took the song from South Park that makes fun of Russell Crow and changed it over for him:
(Sung in an Aussie accent):
My name's Ranger! Makin' movies Quackin' Songs And fightin' round the world!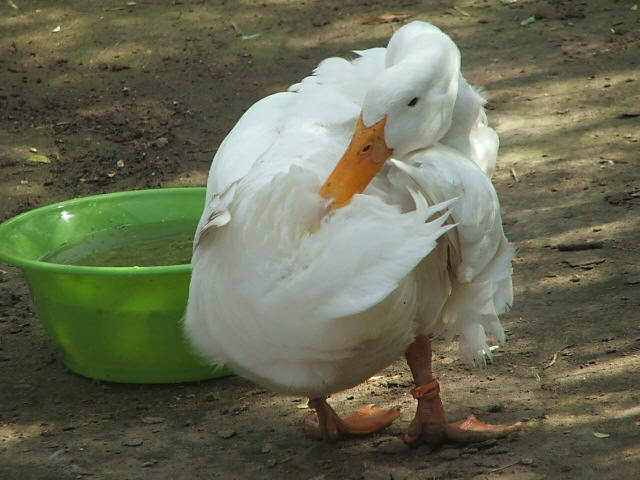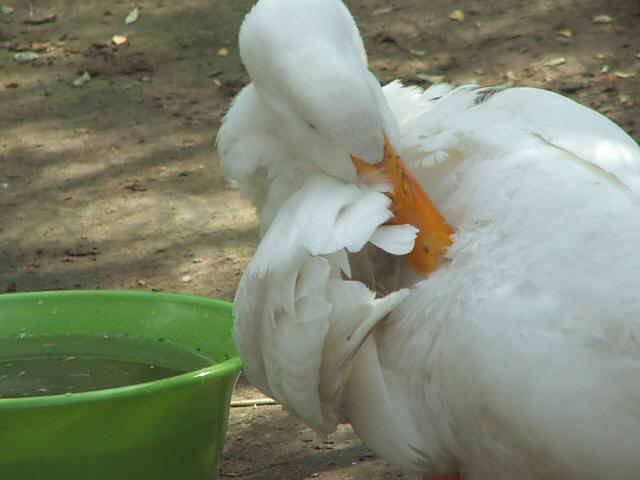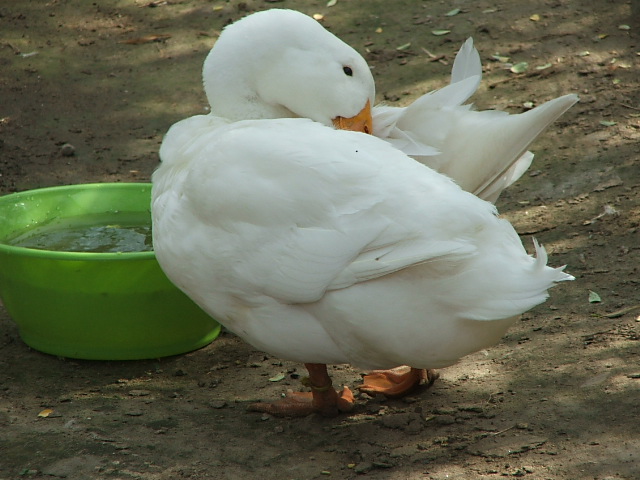 Talking to his brother Rilo