Majestic Diary
November 7, 2008
Today was a very hard day... Winston & Mr. Pearl were surrendered to us 3 years ago. They are very imprinted and love people, but were passed over by many families because they squabble in Spring and Summer and need a dividing fence between them. Still, they are best friends in the whole world and neither would know what to do without the other.
At long last, we found them a beautiful new home and today was the day we had to say good-bye. This was one of the most difficult adoptions we have ever had to do. It felt like I was giving away my own ducks, of course they all feel like that, but this one especially since the boys have been here for so long and love to be fawned over.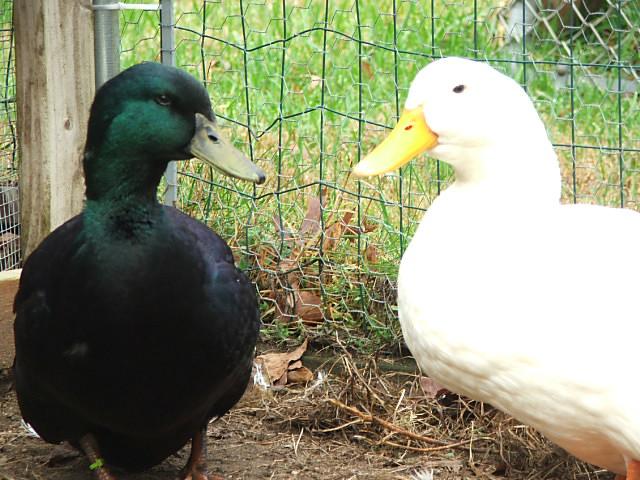 I am really going to miss these beautiful boys...