I have been hard at work brick-laying and turning over soil in the pens for our happy ducks. I still haven't gotten to the goose pen yet. It's so hard to work in there with the gaggle being so curious about every little thing I do--and then there's Mac...
I know it doesn't look great now, but the grass is coming in and the shade trees have all burst open. Once I paint the drain pipes black, it will be gorgeous. Wait and see!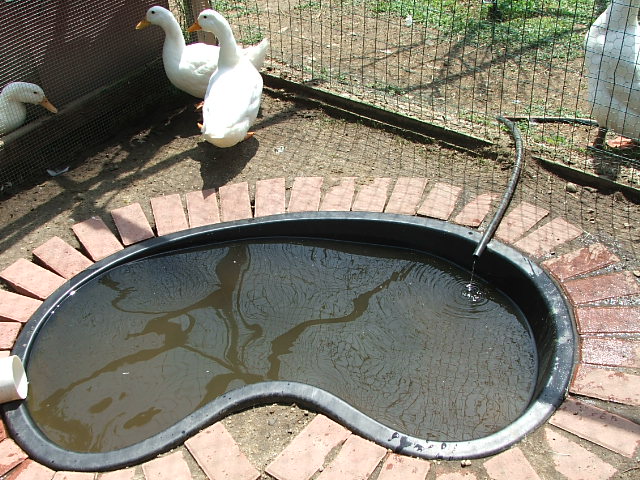 Lilly & Piper's pond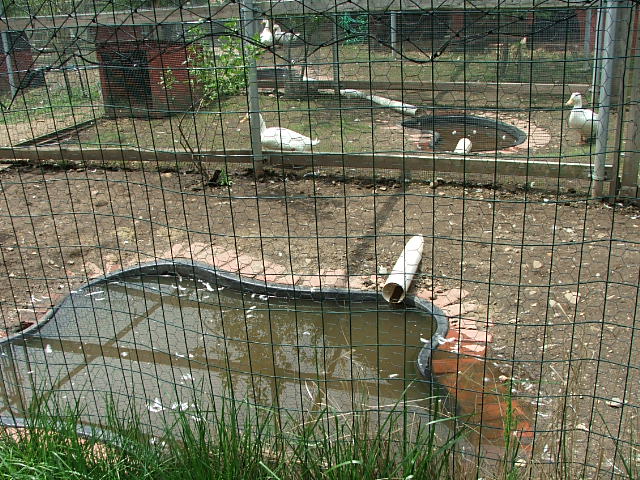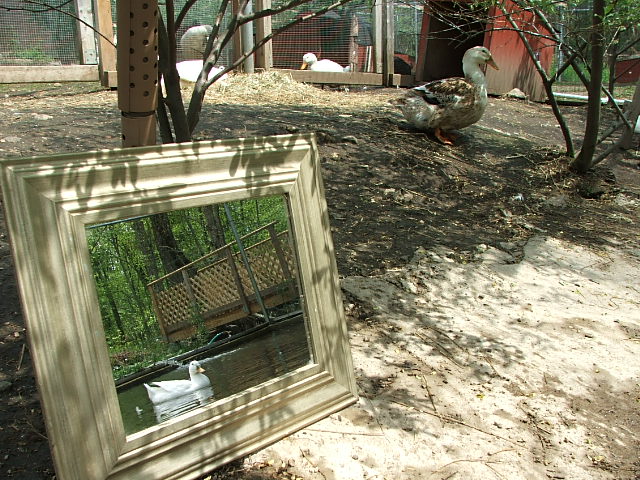 Mirror on shore...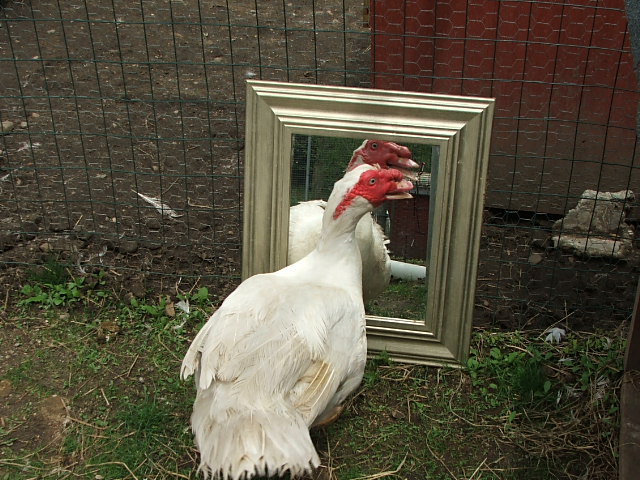 Hey, Dutch, who's your friend?!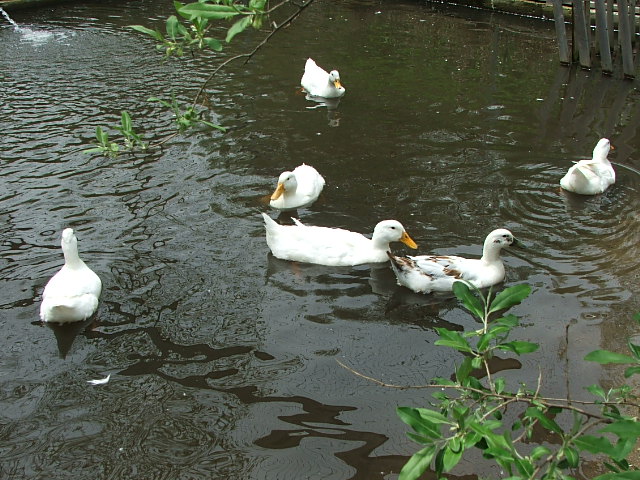 Lots of happy ducks!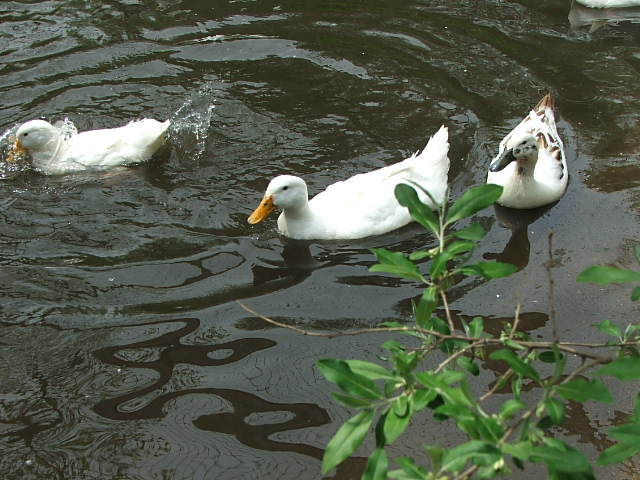 Gulliver splashing with Deirdre and Vida