Jezebel is one of our very first rescues. At 7 1/2 years, she is also the oldest of our rescues and she has spent the last 7 years retired here at the sanctuary. Lately she has gained a lot of weight. We put her on a diet and encouraged her to swim more on the pond, but I began to suspect something else was going on. Although she has put on weight, it is mostly in her bottom and very little over her keel in front. I rushed her to the vet this morning when she began to show some difficulty breathing.
Indeed, the weight in her is fluid in nature and likely caused by cancer. There was so much fluid, the x-ray couldn't see through it to see what's hidden behind it... if there's a tumor or not. Our vet aspirated a large amount of the fluid to make her more comfortable and sent a sample out to see if cancer cells are anywhere in it. If not, it could be some kind of infection. She is on antibiotics and a diuretic to reduce fluids until we get the results back.
We should know by Wednesday whether to continue medications or... whether it's time to say good-bye... which would break my heart...
Taken Today: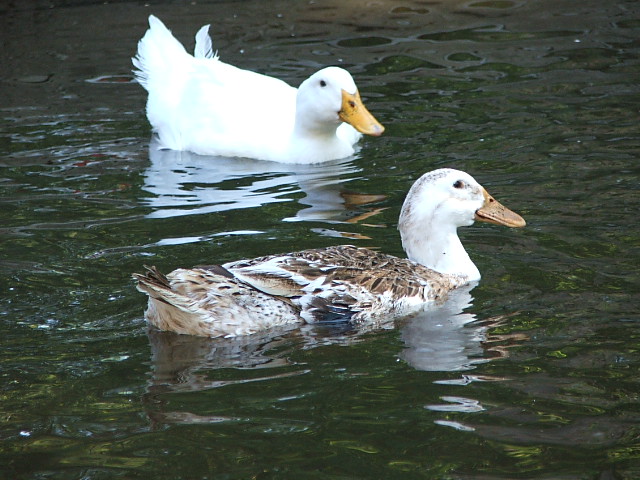 Deirdre & Jezebel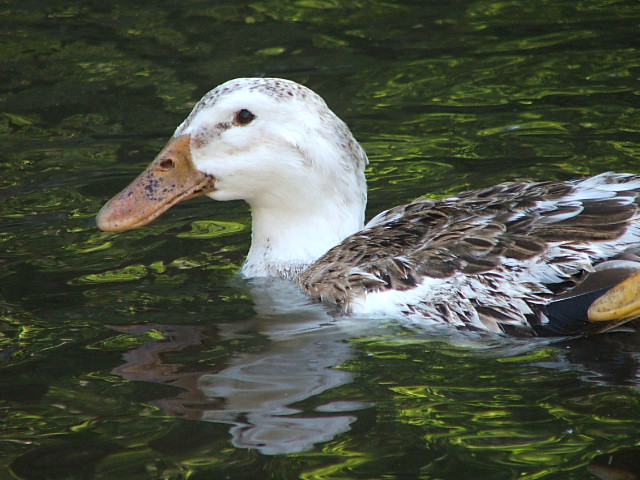 She has the most soulful dark brown eyes I have ever seen...