Majestic Diary
September 18, 2009
I something today... it was 4:00 a.m. I was awake, lying in bed on my side, my right cheek resting on my pillow. A pinpoint of lavender appeared brilliantly in front of my closed eyes. It expanded and grew brighter, like a tunnel. I opened my eyes to see if some light in the room was causing the effect, but the room was dark and the image reappeared when I closed my eyes again.
I remember focusing on the black--the movement was all in the black... like waves... And then I realized the true image was hidden in the lavender, not the black, but it was very bright and somehow elusive and difficult to stay focused on, especially with the distraction of the motion in the black. I wanted to look into the lavender longer, but struggled to stay focused on it. Then the image shifted suddenly from black to white--like a negative from a camera. Everything was bright and luminous, and in the white glow I saw an eye. I saw her eye. Jezebel's eye. And I felt very warm.
I wanted to check and make sure it wasn't some kind of optical illusion, but I was afraid the image would disappear if I opened my eyes. If it was her, would I lose her? I had to know, so I opened my eyes again, but there was no light in the room--nothing causing it. I was surrounded in darkness. Had I ruined it? Would it come back?
I was afraid I'd lost it, but when I closed my eyes again, the lavender pinpoint quickly reappeared and the tunnel deepened again. I saw something moving around the edges, in the darkness. I wondered if it was a duck, if the lavender was Jezebel and the movement in the shadows was another duck. I wondered why it was black instead of white. I tried looking for white--tried looking for Elijah. I focused deep inside the tunnel and barely saw the length of two or three tiny white lines... their necks maybe? But then the shadow around the outside began moving more swiftly, drawing my attention away to it again. Why was it black instead of white? Not until the vision ended did I realize that her "sister" Destiny duck was a Cayuga duck, not a Pekin. Destiny was black.
I saw the lavender reshape and fly away and then something flapping in lavender in front of me. Flapping and flying. Flying and flapping. The image shrunk down to a pinpoint and then transformed itself the same way over and over again. And then at what felt like the right time, it just silenced away and ended.
I opened my eyes, jumped out of bed and then ran downstairs. I grabbed my black and purple watercolors and tried to paint it, but couldn't. I tried markers, but it didn't come out right. I couldn't show how the black moved. I turned on the computer and recreated what I saw as best I could. The lines were too sharp--what I saw was much smoother and more graceful... like ripples and waves, but it was the best I could do.
Imagine it like a a cartoon playing out--watch how the black moves and affects the shape of the lavender circle. Image in it happening like the wave of an ocean--smooth and flowing. The motion was in the black; it defined the shape it encircled. The lavender was almost too bright to look at--extremely elusive.
<![if !vml]>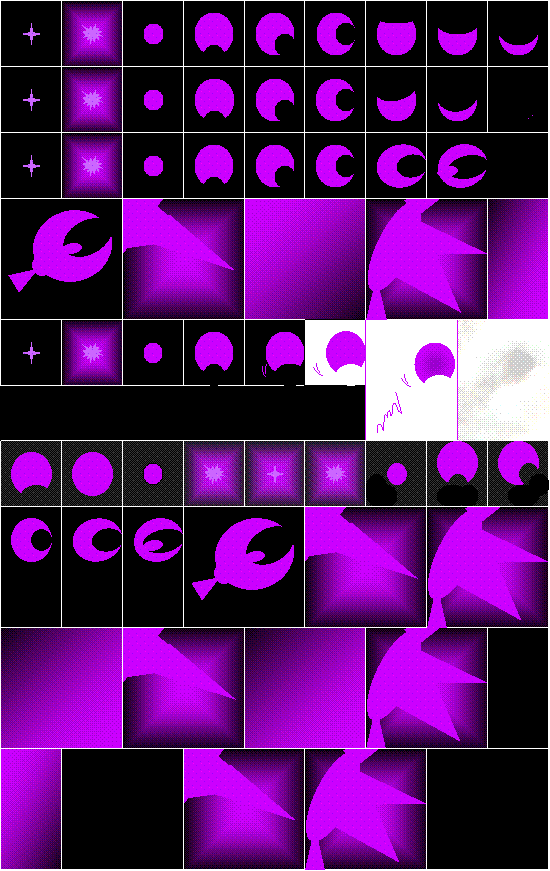 <![endif]>
I don't know what it all means. I've never seen anything like it before. Maybe it was my mind playing tricks on me, but it didn't feel like a trick... it felt warm and real.
Just for the heck of it I looked up a lavender aura:
The Lavender Aura: "Emotional"
They are born aware of other dimensions and realities; they don't live with us or as us in this world, but inspire us. The Life Purpose of someone with a Lavender aura is to explore other dimensions and realities and then share their amazing otherworldly perceptions with the rest of us. They are here to stimulate our imaginations, inspire our sense of wonder, and awe us with their magical minds. They are gentle and free spirits.
---
Today my heart will rest. I will give myself time to heal.
Today... I will rest... and remember...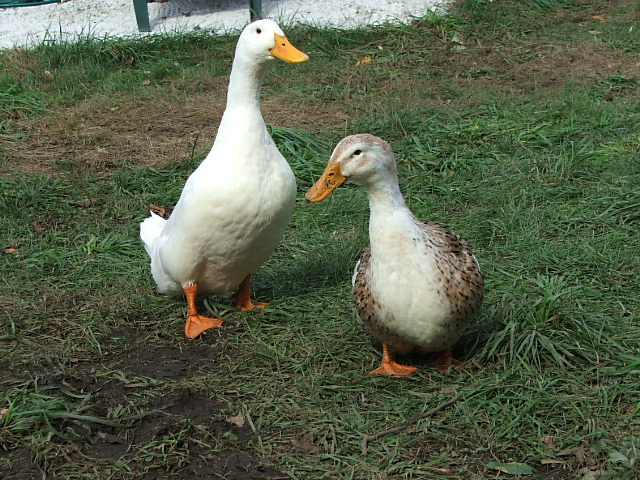 Elijah & Jezebel
Majestic's Royal King & Queen
October 16, 2005