Majestic Diary
November 30, 2009
Tommy Knocker was adopted today! I'm pretty happy about it because he's going to a great home with a GIRL DUCK! Woo-hoo! Tommy has left the bachelor pad and is about to settle down in his very own love nest with a Cayuga duck named Cami.
I took photos of him this morning before he left. He is so handsome...
Tommy Knocker, Obama & Switch: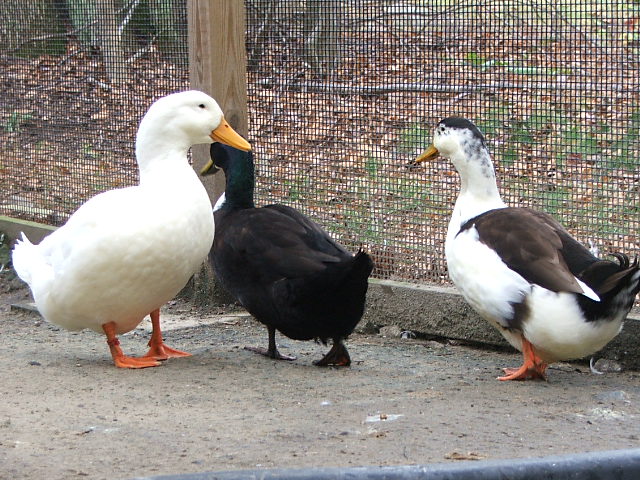 I can't be in charge anymore, so you guys will have to take care of yourselves!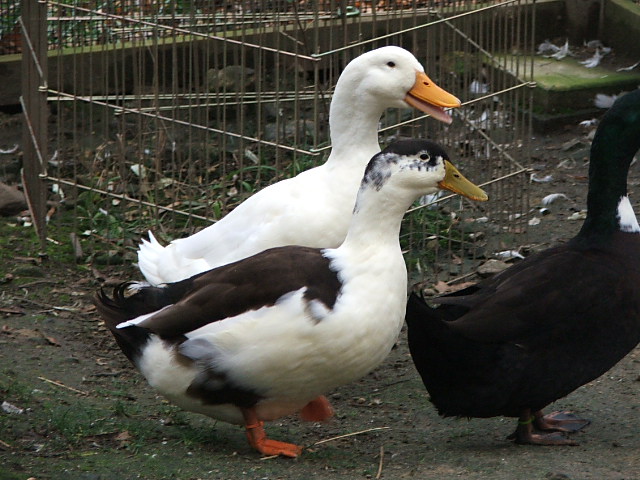 Momma says my new family has a girl duck for me to love!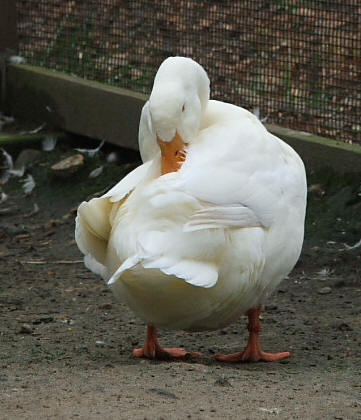 I better clean up, so I look good for my new girlfriend!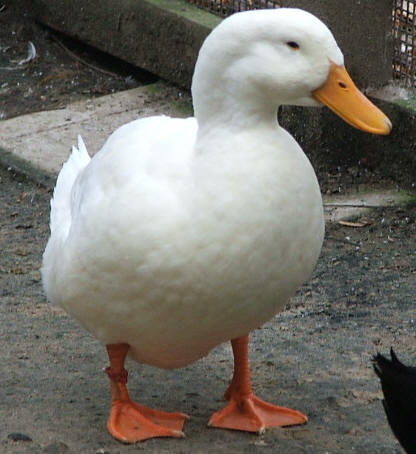 There. How's that? Do I look okay?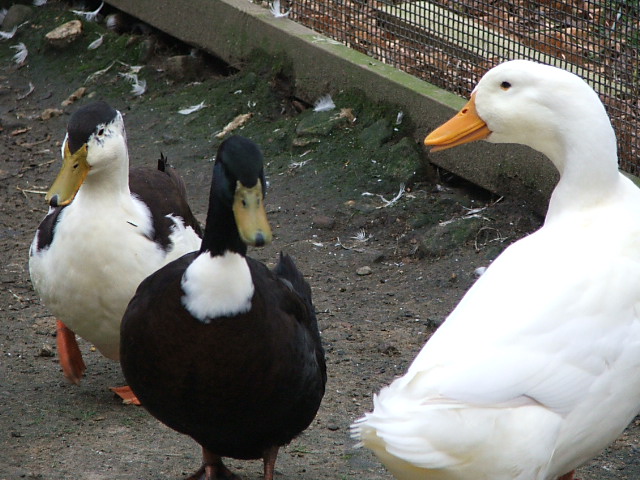 Now, Obama, don't let Switch get away with being a hooligan!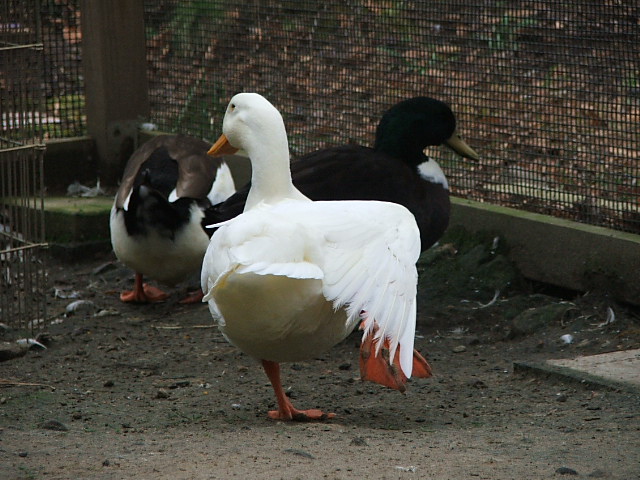 Maybe I should start getting in shape... I hear chicks like a limber drake...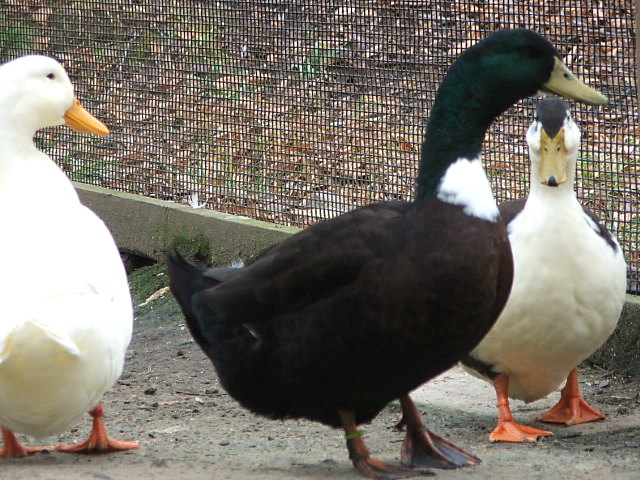 Hey, I'm not gone yet! What are you two saying about me?!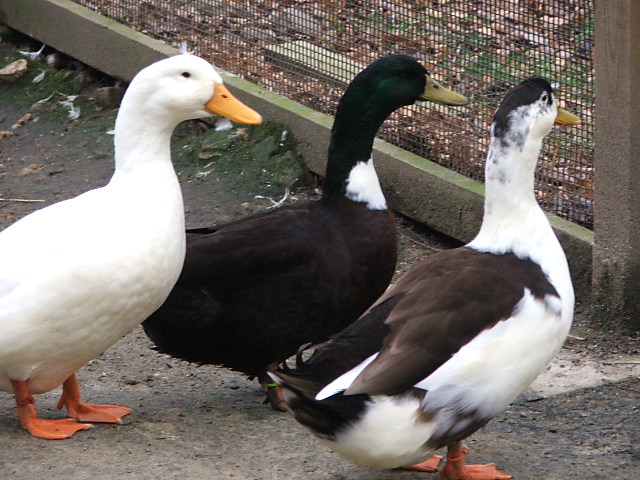 Boy, I sure am going to miss you two guys...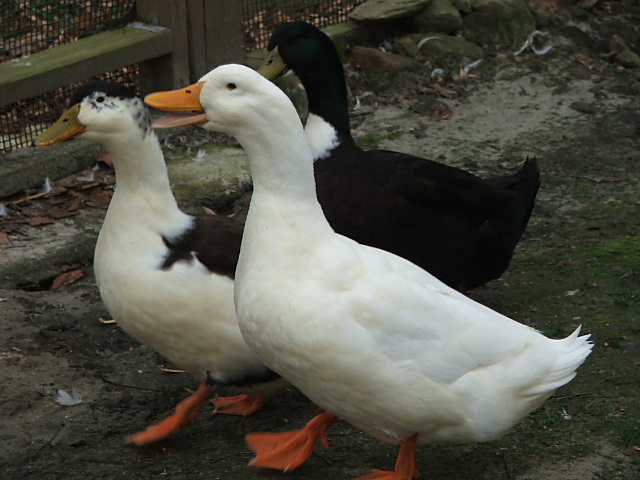 Bye-bye, Julie & Gary! Thanks for saving me and bringing me here!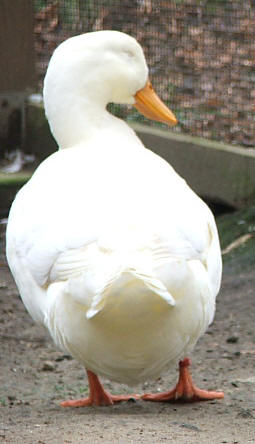 I'm getting kind of sleepy...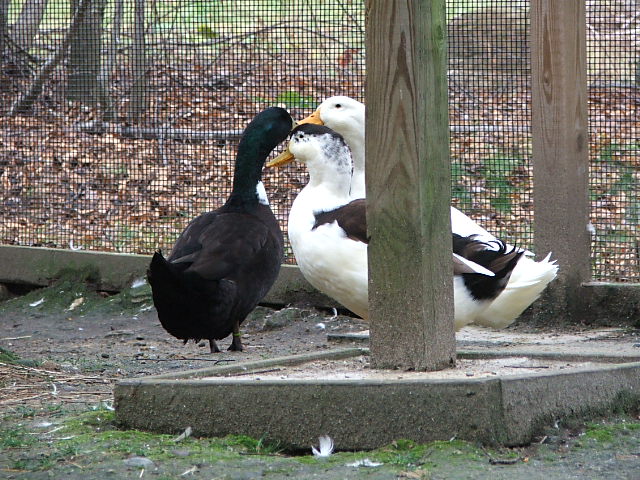 She can't take any more pictures of us if we hide back here!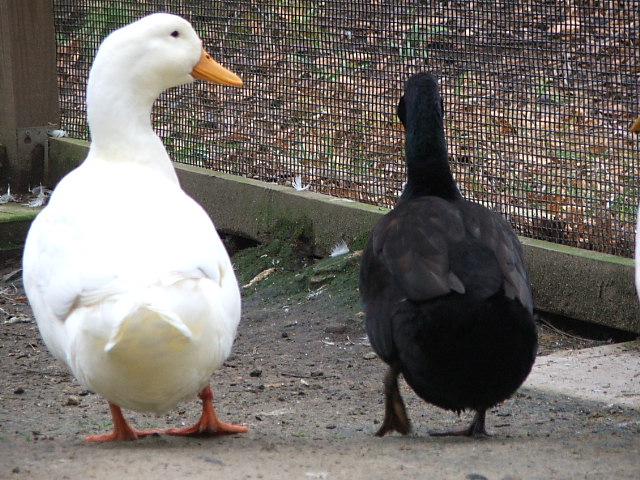 Enough photos, Momma!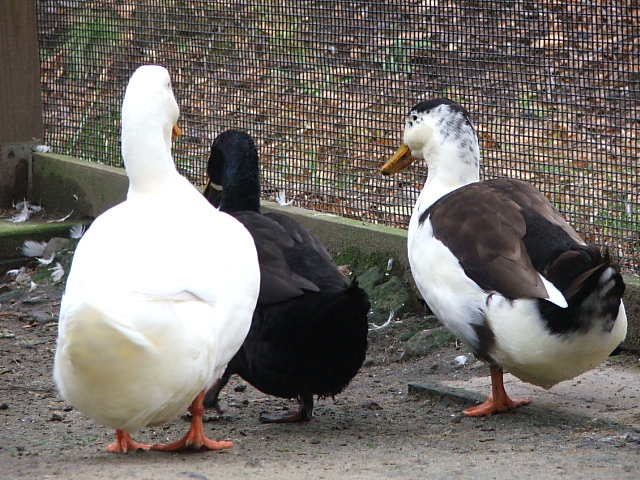 Gotta go, Momma! We have other things to do now!