Majestic Diary
December 3, 2009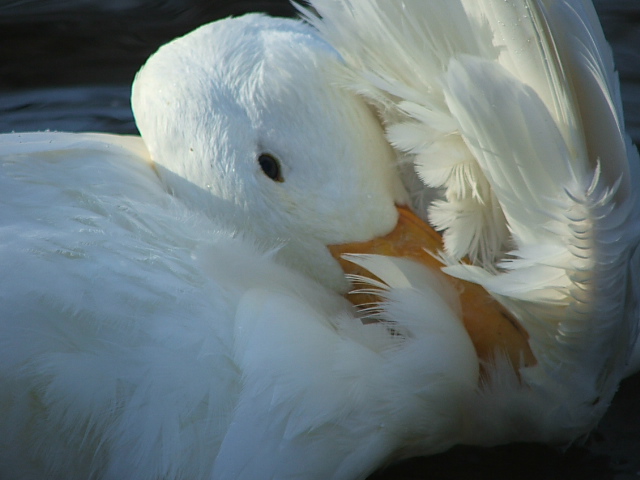 "Nyup... Nyup... I'm all tucked in for my nap," says Benny.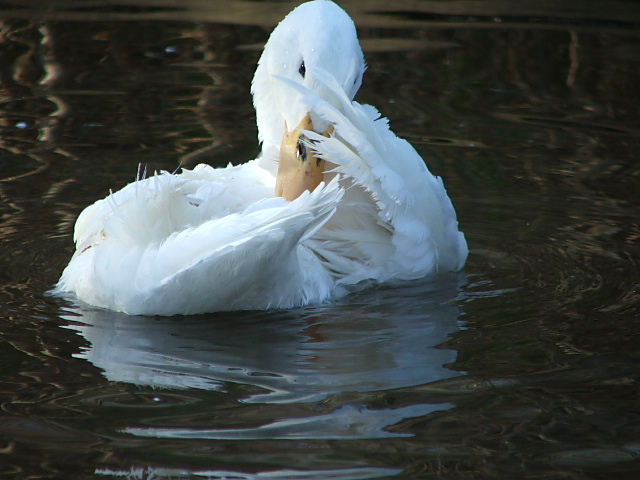 "La la la," sings Demi as she tidies up.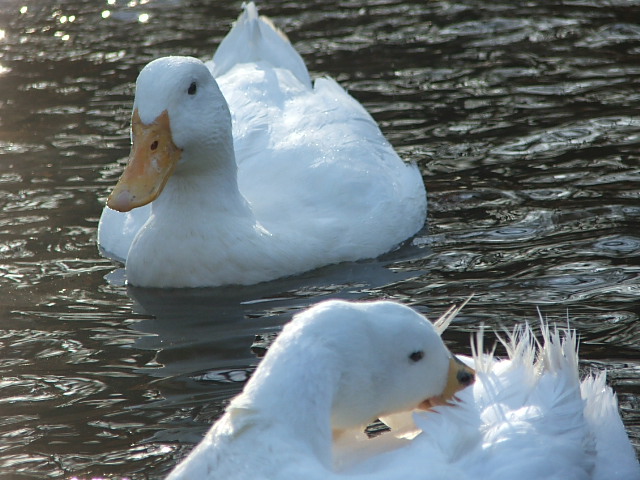 "You are very pretty, Demi. Can I swim with you?" asks Benny.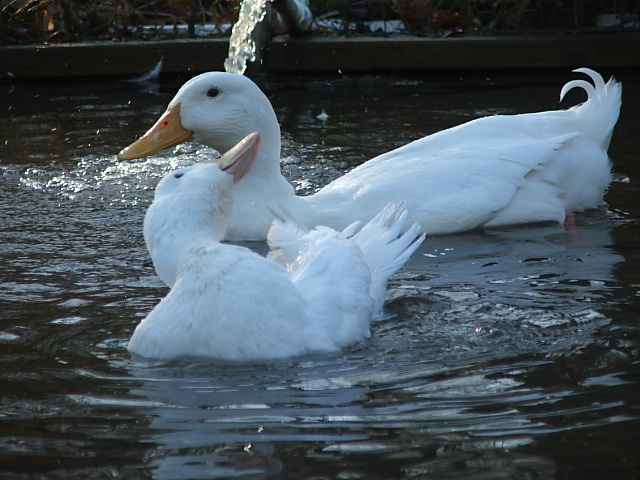 "Oh, my darling, yes you may!" replies Demi.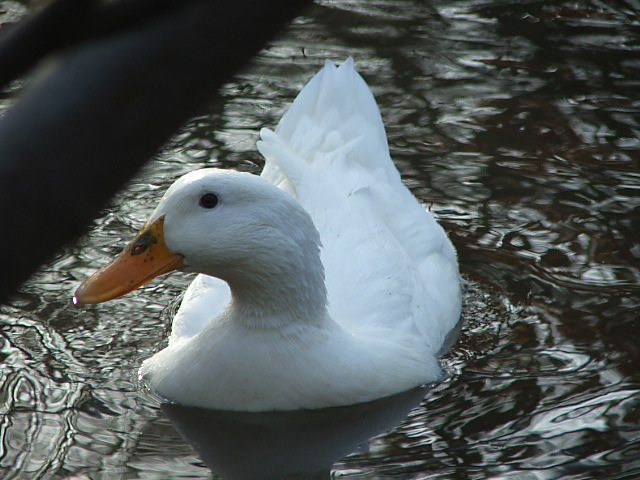 "That Benny sure is handsome," thinks Matilda.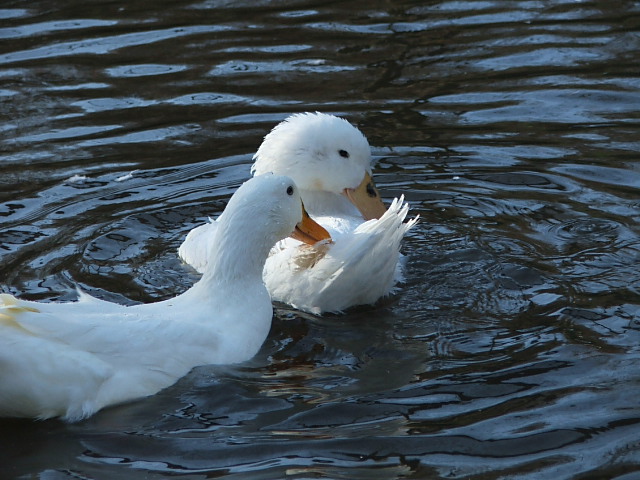 "Demi, are you and Benny in love?" Matilda asks.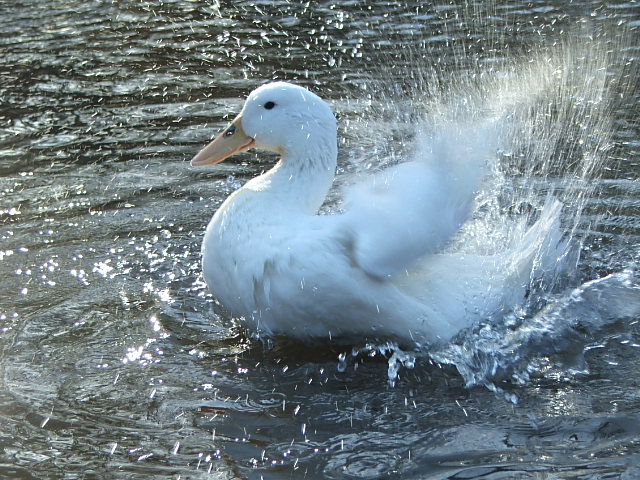 "What?! In love?! No way! I love Obama!" Demi SPLASHES!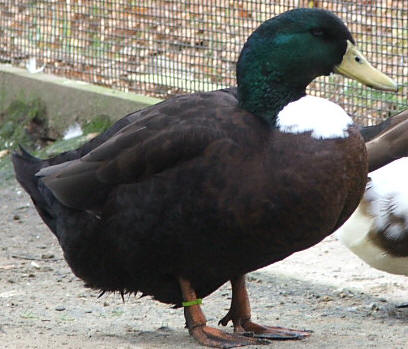 "Obama is so dreamy..." Demi envisions her drake.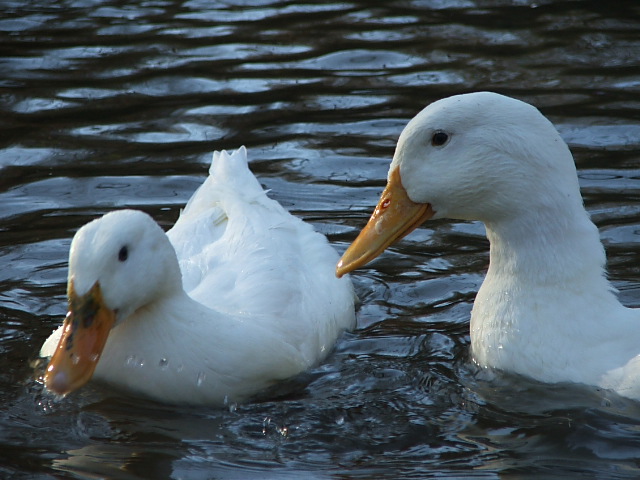 "Then you won't mind me flirting with Benny," says Matilda as she bobs her head.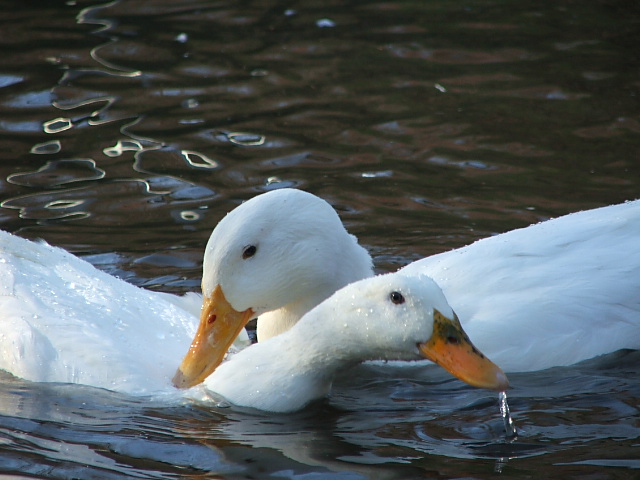 "You are very pretty," says Benny.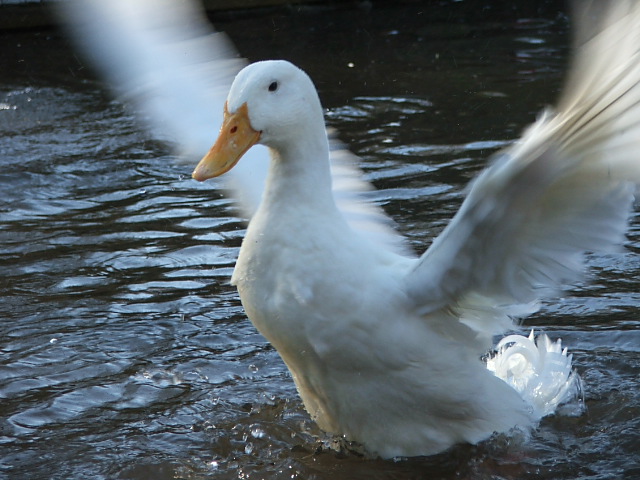 "I'm a very happy boy!" Benny flaps his wings.
Okay, Benny. It's time to come off the pond now. It's bedtime.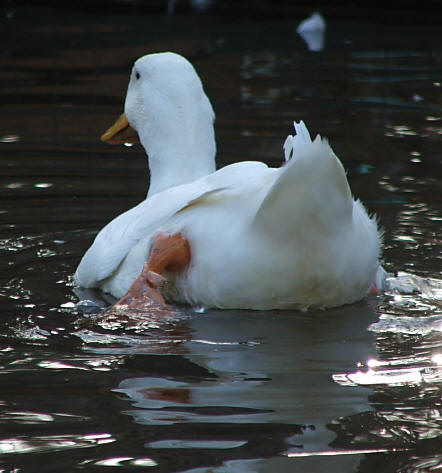 "Uht uh. I don't wanna!"