Majestic Diary
March 16, 2008
Crocodile Stanley went to his new home today... boo hoo... So bittersweet... He has been here for over 2 years and then... just as suddenly as he arrived... he was on his way.
We had just changed his listing, saying that he had to be adopted with Bindy. Since we had been unable to adopt him out as a bachelor drake, we thought maybe matching him up with a hen, people would consider him when wanting to adopt a pair.
Isn't it odd the way these things work out... no sooner did we have his Croc lady, Bindy... and he was adopted out as a bachelor. He is going to join a Pekin hen in a very good home. They are going to send pictures tomorrow.
I always take "good-bye" photos just before they leave and give each one a kiss on the fluff of their heads for love and luck. I went out to his pen to take his picture and look at what he did. Is he waving good-bye to me? I think so... I think so...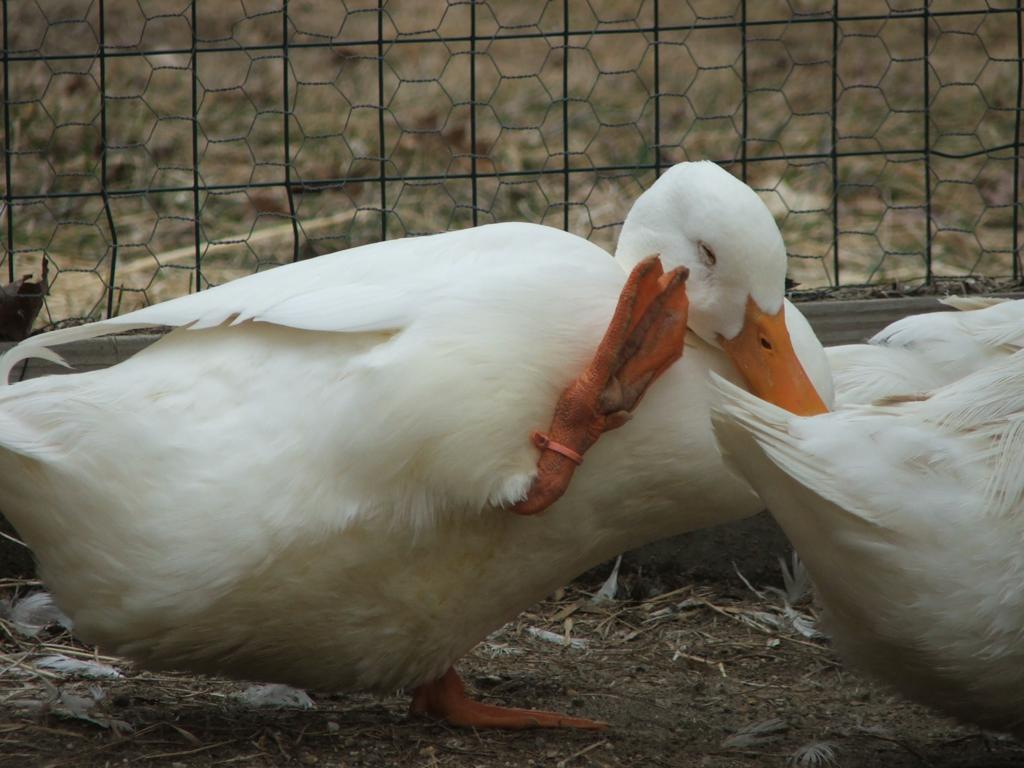 "Bye-bye, Momma!"
© Majestic Waterfowl Sanctuary 2005, 2006, 2007, 2008, 2009