Newcomer Oh Henry! arrived last night!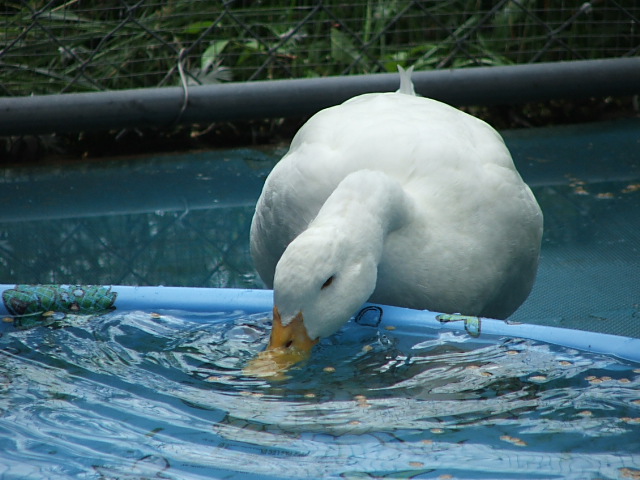 The draught has really kept us busy. We've been filling kiddie pools and water buckets for months now and there is no end in sight.
At least the ducks are enjoying it:
Rub-a-dub-dub three ducks in a tub!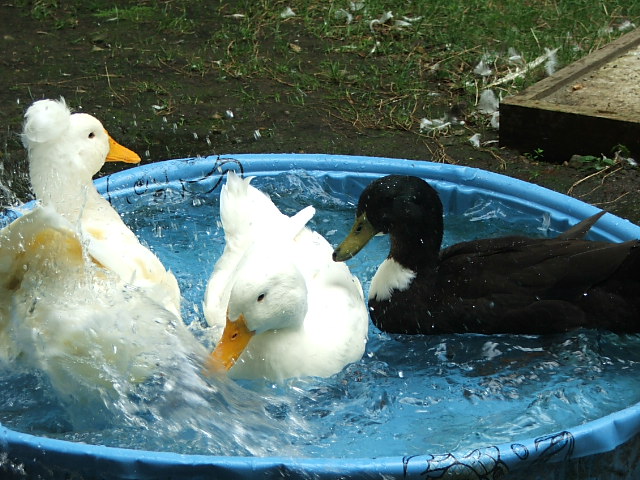 Puff Daddy, Jocamo and Obama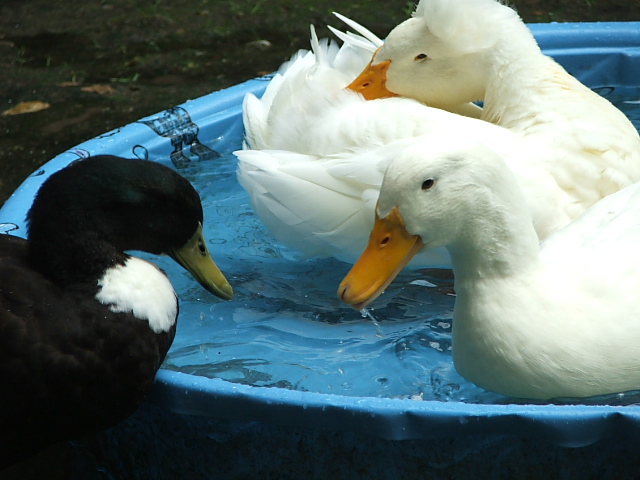 The bachelors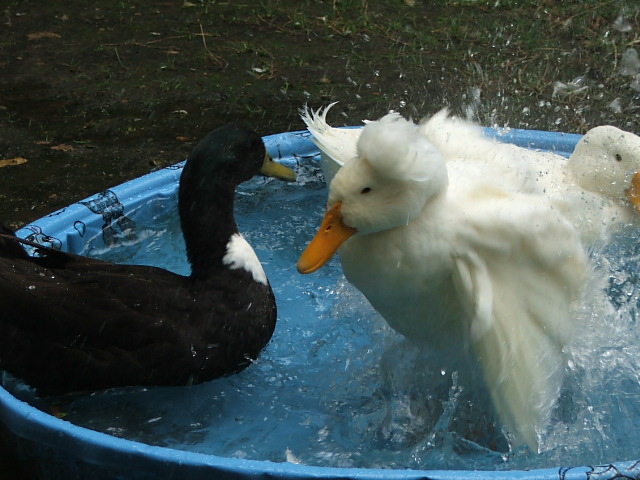 Making a splash!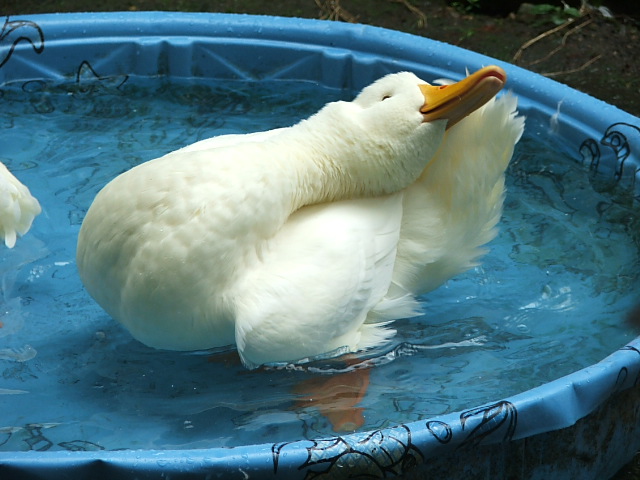 Jocamo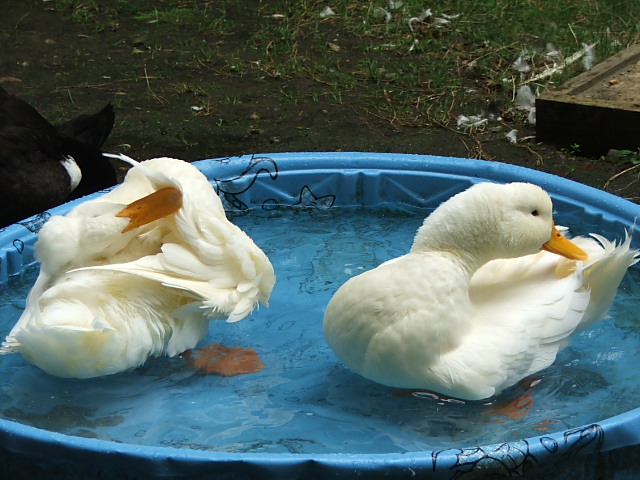 Puff Daddy & Jocamo