Okay... Lots of updates... we have been VERY busy! First, we adopted out the 4 Piddies (boo hoo...) and the same day two newcomers joined us. I think we're going to name them Cleopatra and Pharoah (Cleo and Ro).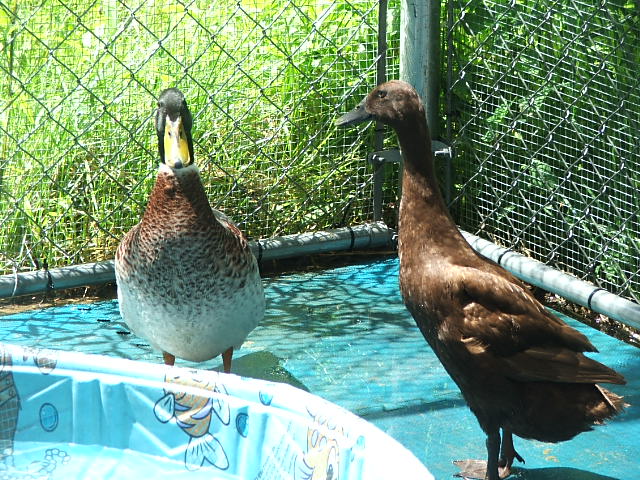 And that same day newcomer Weebit arrived! She will be Laddy's new girl, so we went with an Irish name for her!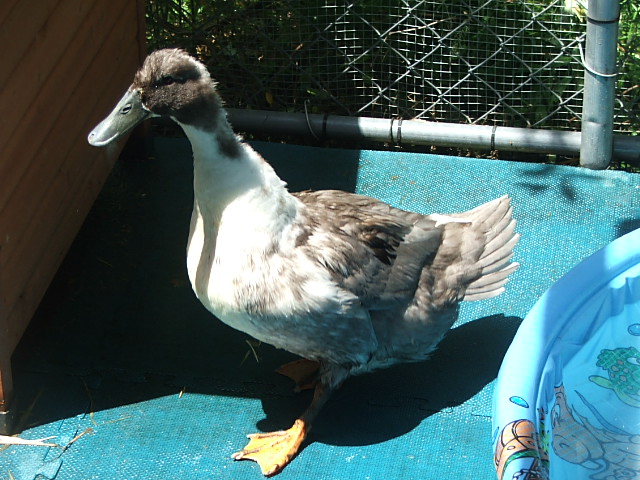 WeeBit is so funny! As soon as she sees me coming, she runs and hides in her little house. She feels very safe there.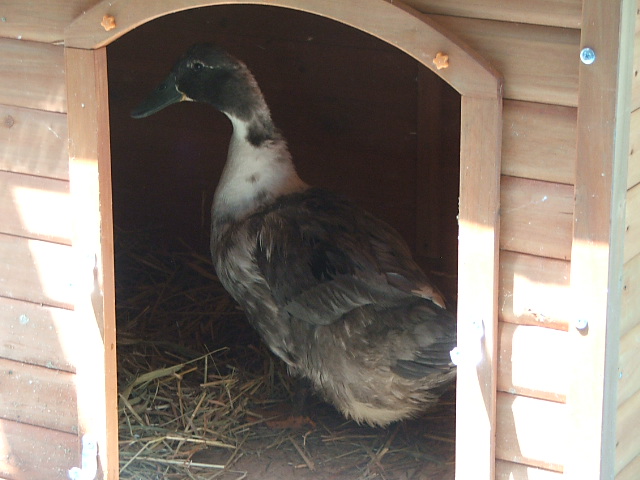 Look at pretty Bonnie Bonster! She's so pretty!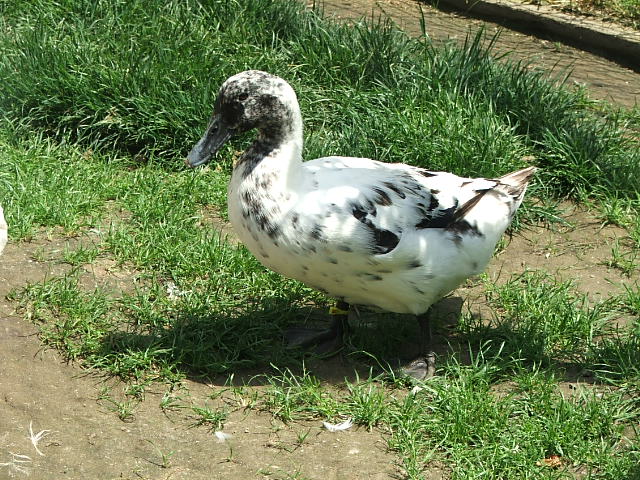 And precious Dilly... He is just the sweetest little boy ever!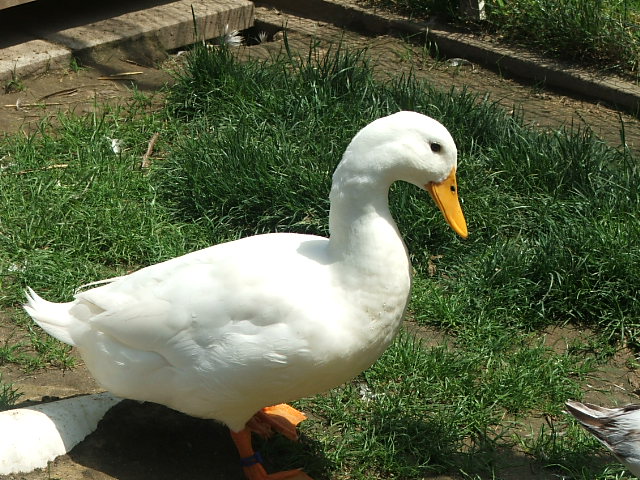 Bella is broody and wants to have a baby, but I keep telling her, "You can't have a baby, you ARE the baby!"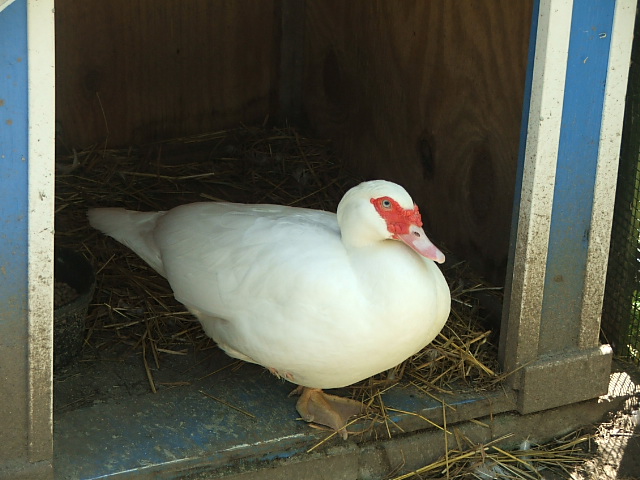 Tricia is also wanting to hatch out ducklings. She trills and squeaks as I carry her out of the barn every day. Little stinker!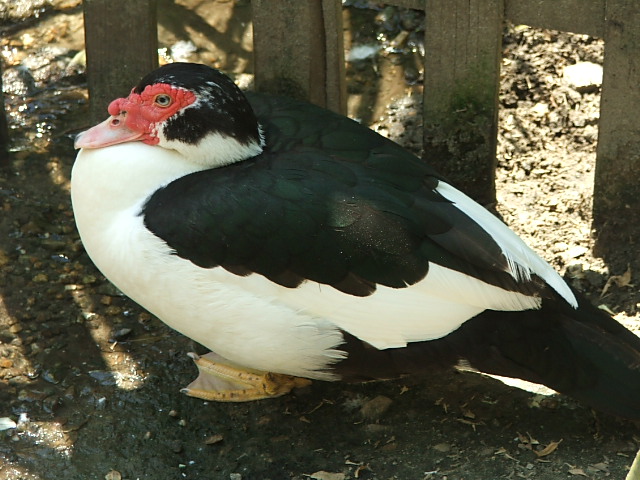 Rilo and Ranger are like mirror images. At night Rilo goes into the barn with Billy-cha and Ranger moves over to Rilo's day pen. That way they can talk all night through the barn window. But before I close the barn door, I always let Ranger in to say goodnight to his brother. He runs into the barn and races over to Rilo's kennel door and they both start QUACKING! And then I say, "Done saying goodnight? Time to go then!" And Ranger runs out the barn door. It's the cutest thing ever. Isabel LOVES it!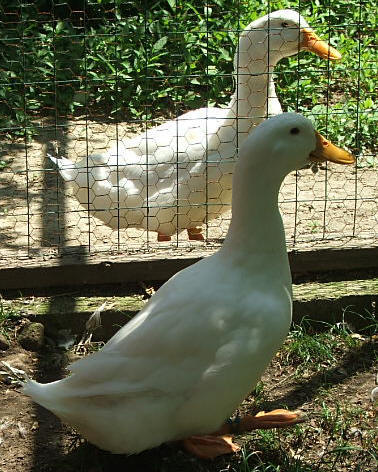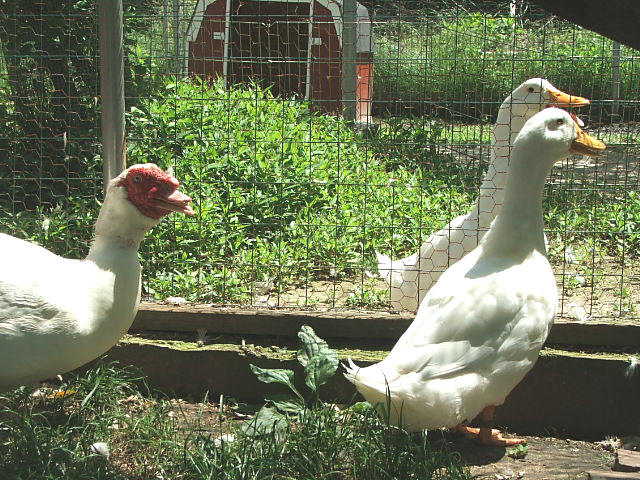 And in other news, we finally were able to put Demi and Shorty together in their own pen. They fell in love through a shared fence, but we had to wait for an empty pen to move them to.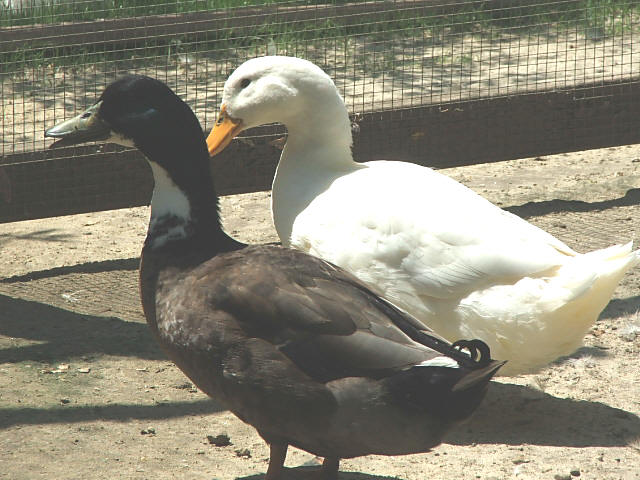 And finally... we're building a new duck pen. It's small... about 8' x 10' I think. Someone donated their pen and we're working on the foundation now and then we'll mount the walls and put up the roof and put a pond and duck house in. It will probably be a couple months yet, but it's coming along very nicely. It sits downstream from Louisville.