Majestic Diary
February 7, 2008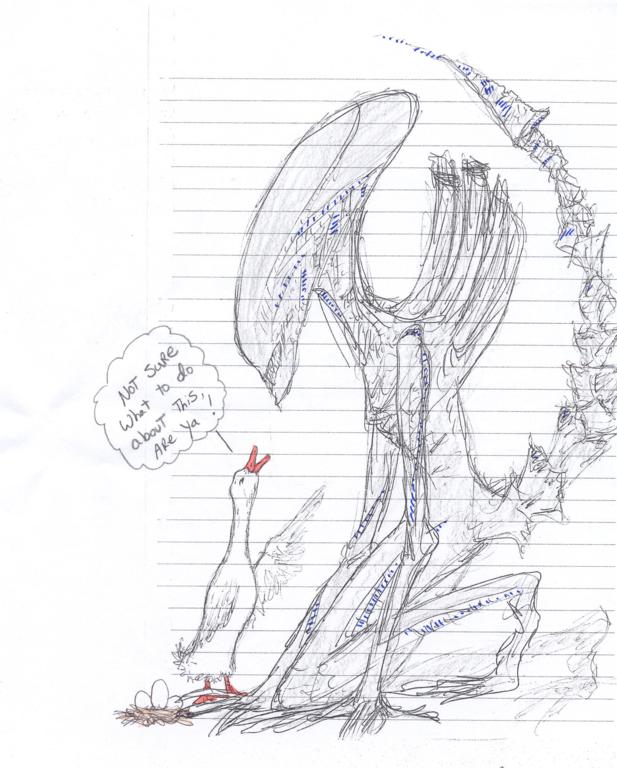 Most people are unaware that I am a HUGE fan of the Aliens, Predator and Aliens Vs. Predator movies. Sometimes when on the phone at my day job, I doodle. I hear that it's a sign of intelligence. In my case, that is a proven fact!
I drew this up today. No one in the office got it... I brought it home to show Tony and he laughed like crazy and said, "You have to put that up on the website!" (I do love my man!)
If you are a fan of the Alien movies, you will totally get this joke; if not, this will go right over your head. And there is only one way to fix that: GO OUT AND RENT THE MOVIES AND THEN COME BACK AND LOOK AGAIN! WHA HA HA!
© Majestic Waterfowl Sanctuary 2005, 2006, 2007, 2008, 2009