Majestic Diary
May 15, 2013
I just went outside and raked 4 duck pens. I planted grass seed in them last week, but the duckies have been patting the earth down with their big webbed feet--making it too hard for the seedlings to push through. I think they're doing it to make me work harder. I'm sure I heard them laughing.
Then I picked up any small rocks that turned up... we sure have a LOT of rocks here in Connecticut (Tony calls them our state flower). I've been turning over the grounds since 2002 and I still find more ROCKS! Sheesh...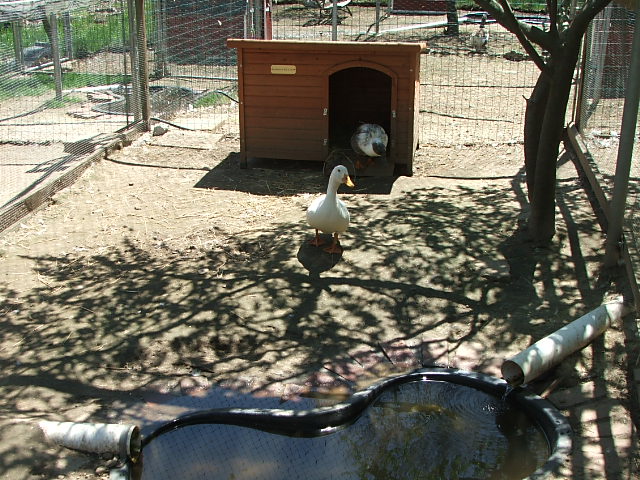 Laddy and Weebit pitter-patting down all my hard work!