Majestic Diary
August 1, 2013
Jodie-dee and Young Jeffrey won't go out on their pond... They're sitting in the grass, missing Nelly-Nell... It breaks my heart...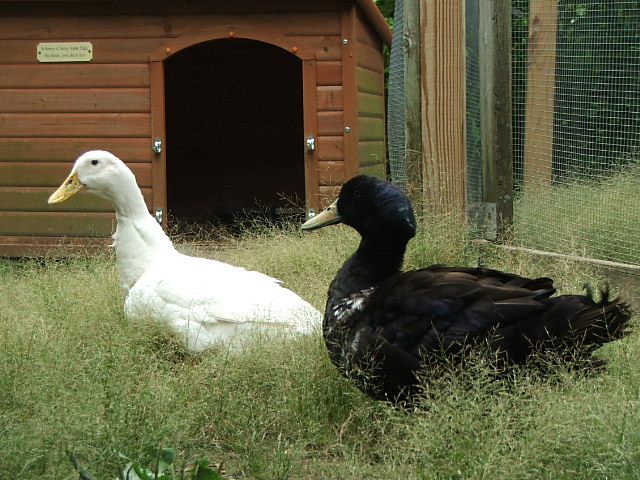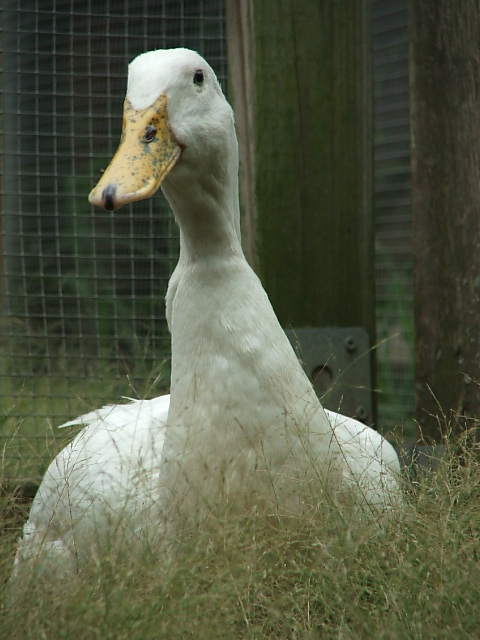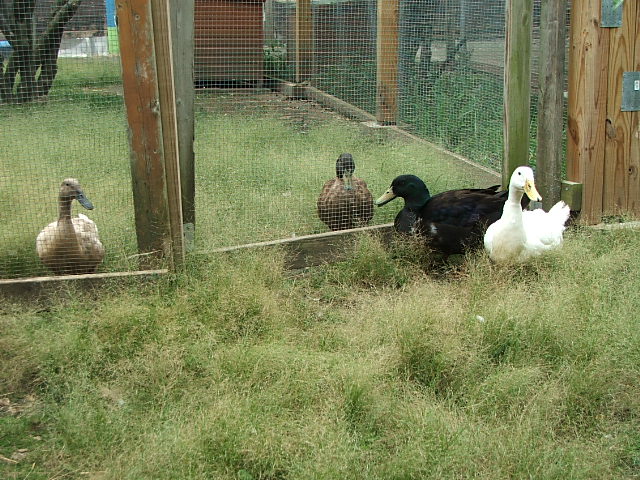 When I came out with my camera to sit with them, they seemed to perk up a little, but they still wouldn't go out on the pond. I guess it was Nelly who led them there. I need to find another younger Pekin girl to inspire them.
In other news... We're still working on a plan for Ginger the goose. Nevins Farm is bringing her for a digital x-ray in September/October. Hopefully, that x-ray will enable our vet to rule out bone cancer. If so, he thinks we should amputate her leg and make a prosthetic. Our family friends Mike & Jenn at Feathered Angels Waterfowl Sanctuary in TN have done this successfully with Buttercup the duck (who has been all over the news lately) think they can help.
Of course, first Fred & Ginger would have to come back here for a while. Ginger will need to recover from surgery in the house, while Fred joins our gaggle. I'll arrange for visits, so they both know the other is alright. Then, once she's healed, she can go out to the barn and Fred can join her at night. Then in early 2014, we should be able to fit her for a prosthetic. Our vet has agreed to donate the surgery and prosthetic fitting, but we have to fundraise for her medication and the prosthetic and molding materials. Another vital part of this will be having a stainless steel sink/tub finally installed in our barn. I need to research that because I'll need to be able to set Ginger into water every day to keep her clean and her spirits up and to keep that other let strong. Carrying her up to the house tub every day during winter months will be too dangerous in the ice and snow--and let's face it... it would be a lot easier for me, and sometimes this Momma Duck deserves something a little easier too.