Majestic Diary
August 25, 2013
Lil Miz Bee is doing great (but apparently getting a little chubby... Isabel and I both noticed yesterday... ha ha!).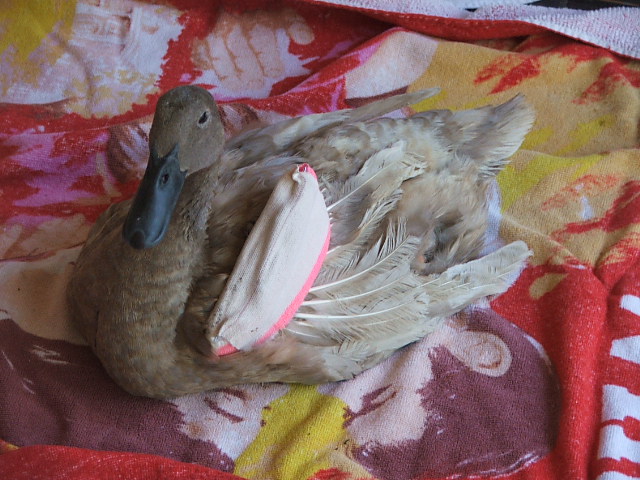 We have names!
We recently heard from Smidge's family... Sadly... she has left this world...
We once sent Smidge's family a funny little set of measuring spoons that had "smidgen, tad, pinch, drop & dash," so Isabel wanted to name our new Mallard "Teaspoon" in her memory.
Teaspoon... More than a Smidge, but less than a handful... (she has the most white in her feathers).
Our adopting family has chosen the names Abigail "Abby" and Lola for the other two girls.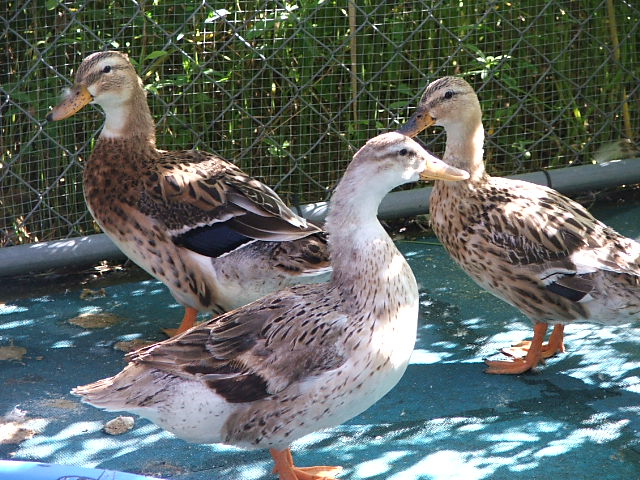 Teaspoon (front), Abigail (rear left) and Lola (front right).