Majestic Diary
August 31, 2013
We headed out to Mystic Village today to round up the first 6 of 18 Swede ducks that need new homes. We're removing all the males, so they can't intermix with the wild mallards anymore. We'll be leaving 8-12 females.
We'll go back near the end of October to pull out the next 6 ducks and then 6 more after that sometime in December.
All of the ducks are going to Nevins Farm MSPCA to find safe and loving homes.
Today's group: Krystal, Majik, Gypsy (girls) and Shadow, Fortune & Taboo (boys):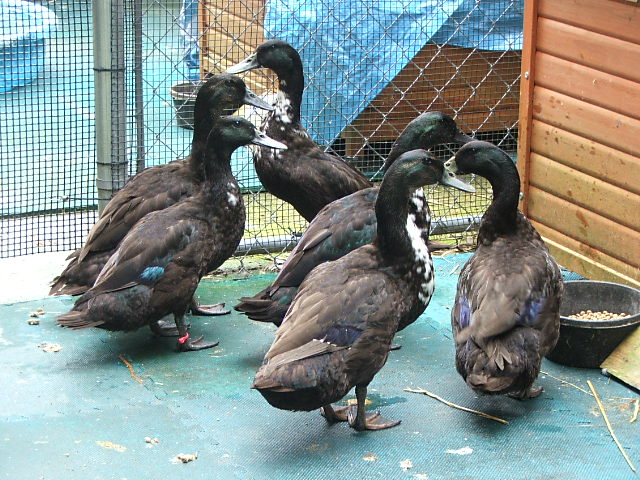 And... Teaspoon has joined the family! She is having a great time (despite the low pond level from the drought).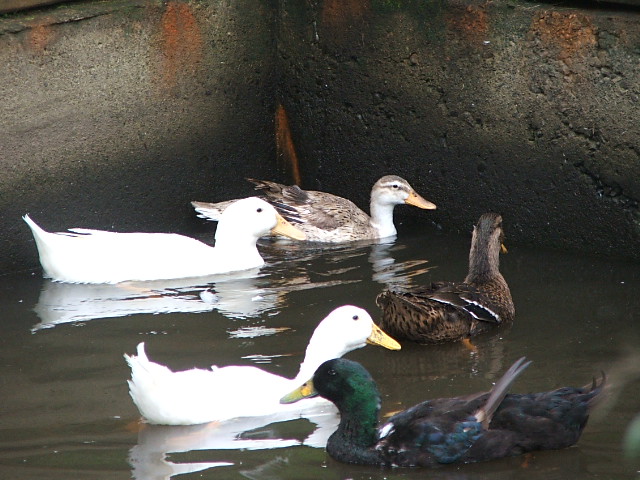 It's wonderful to see Young Jeffrey and Jodie-dee motivated to go swimming again. It was so sad to see them sitting on shore all day after we lost Nelly-Nell. These youngsters have really stirred up some joy around here. Every time I go outside they're all on the pond, swimming and happy. Good stuff!