Majestic Diary
December 8, 2013
Lew's Mallards came by today for their winter stay! Lew is one of our dear supporters and good friends who made the building of our Louisville pen possible and he donated the funds to begin the rebuild of our Courtyard enclosure--including making one of the pens a flight pen (and this is where his little flock will stay).
Welcome Peter, Paul, Peabody, Phoebe & Lewy!
Young Jeffrey, Jodie-dee, Waverly, LeeLoo and Teaspoon go out on the pond from 7:00 - 12:00 and then they come up and the Mallards go out until 4:15 (and then it's bedtime for everyone).
Sometimes Teaspoon stays out with the new Mallards, other times, she follows her friends off the pond (she and LeeLoo are very good friends).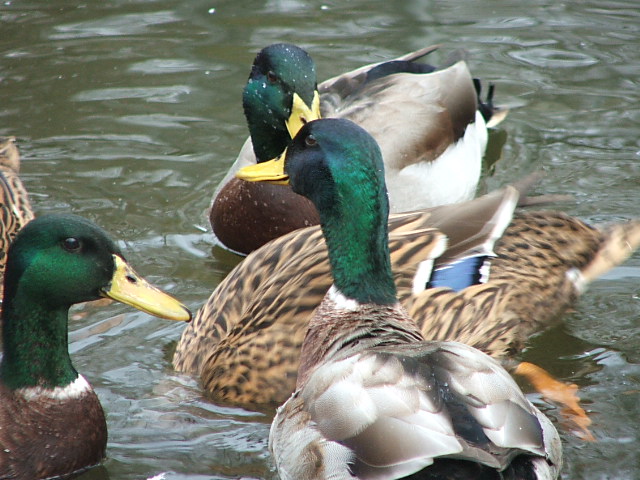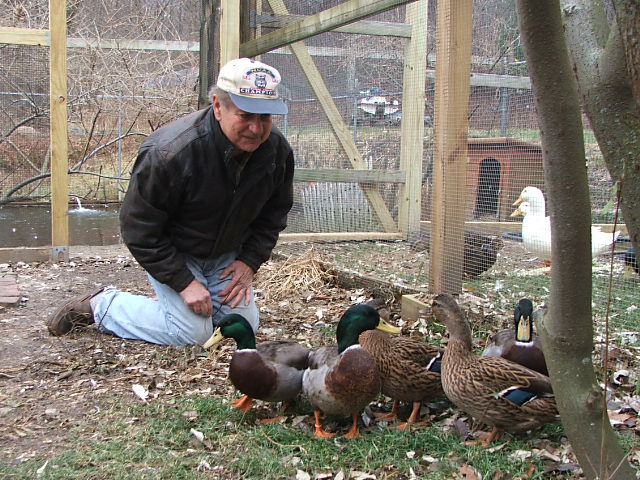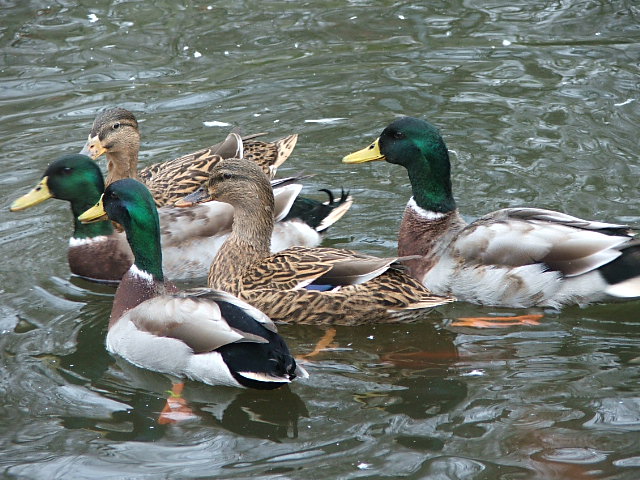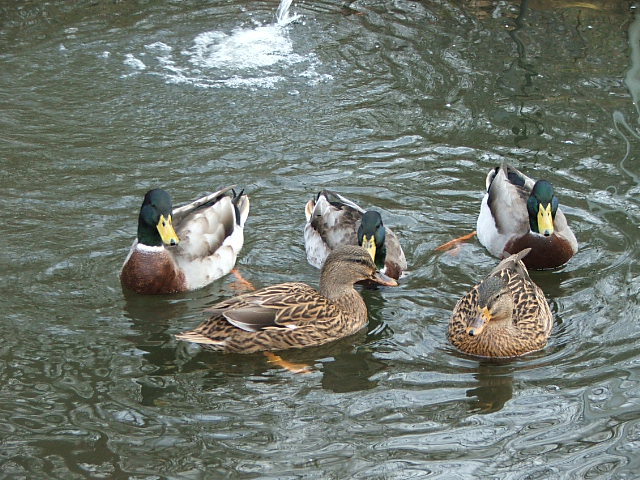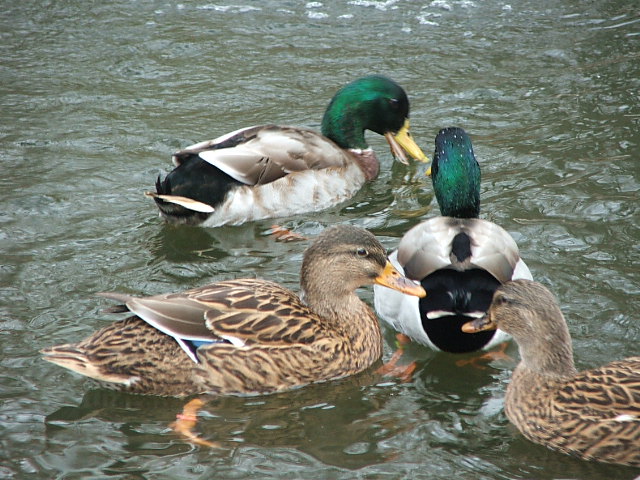 "Woo-woo! Check out those tail feathers!"
(Peabody and Phoebe caught in the act!)