Majestic Micro Mini Tins!
Kim (our President) has crafted some handmade Mini Tins and she's giving them away to thank you for your donations!
These 2 ½" x 1 ¾ " Micro Mini Tins will ship them for FREE anywhere in the Continental USA.
Caution: While these darling tins fit into just about any purse, many of the small pieces inside have even tinier magnets to hold them in place, which means these tins are NOT intended for young children.
Please note: These are handmade items. Colors/styles will absolutely vary from photos and from tin to tin! No two are alike!
To get your Micro Mini Tin: First, please Email Us to confirm the Mini Tin you'd like is still available. Next, if donating by check, please make it out to: Majestic Waterfowl Sanctuary. If donating by Paypal please type the name of the Mini Tin you'd like into the Comments field.
These Mini Tins are being made up one-by-one, so if the one you want is marked "Out of Stock!" please Email Kim. As long as the materials are on hand, she'll be happy to make up another one for you!
We have more styles coming soon, so please check back!
---
Goose Micro Mini Tin! (Made upon request)
(This is mock-up cover art. Actual original art image options are featured below)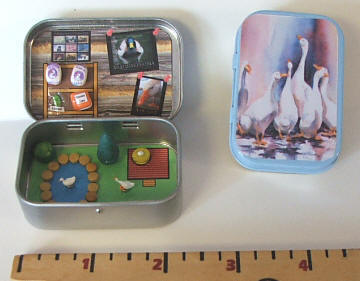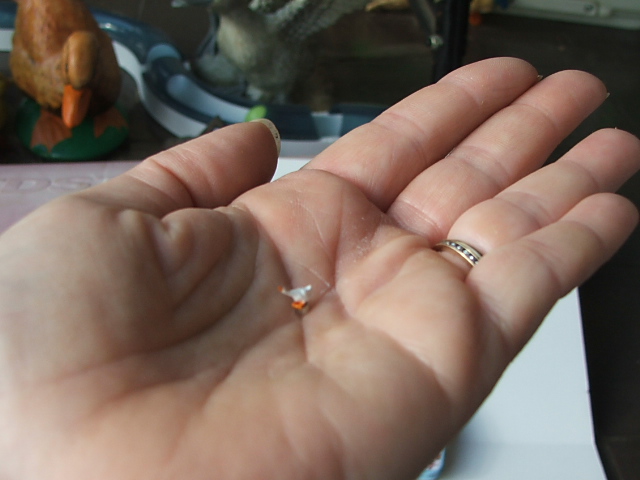 ACTUAL COVER ART (other breed & colors are available--just ask!)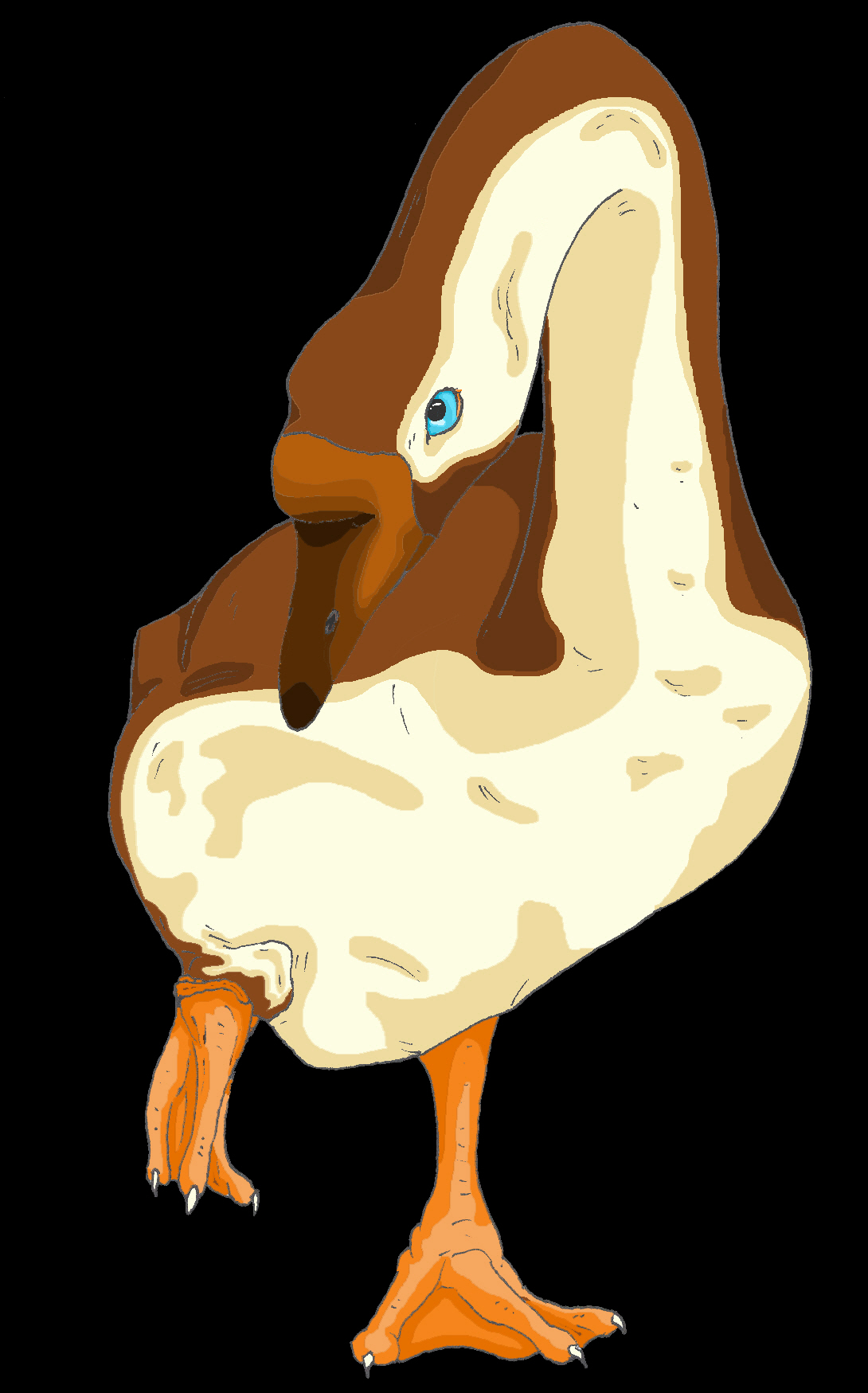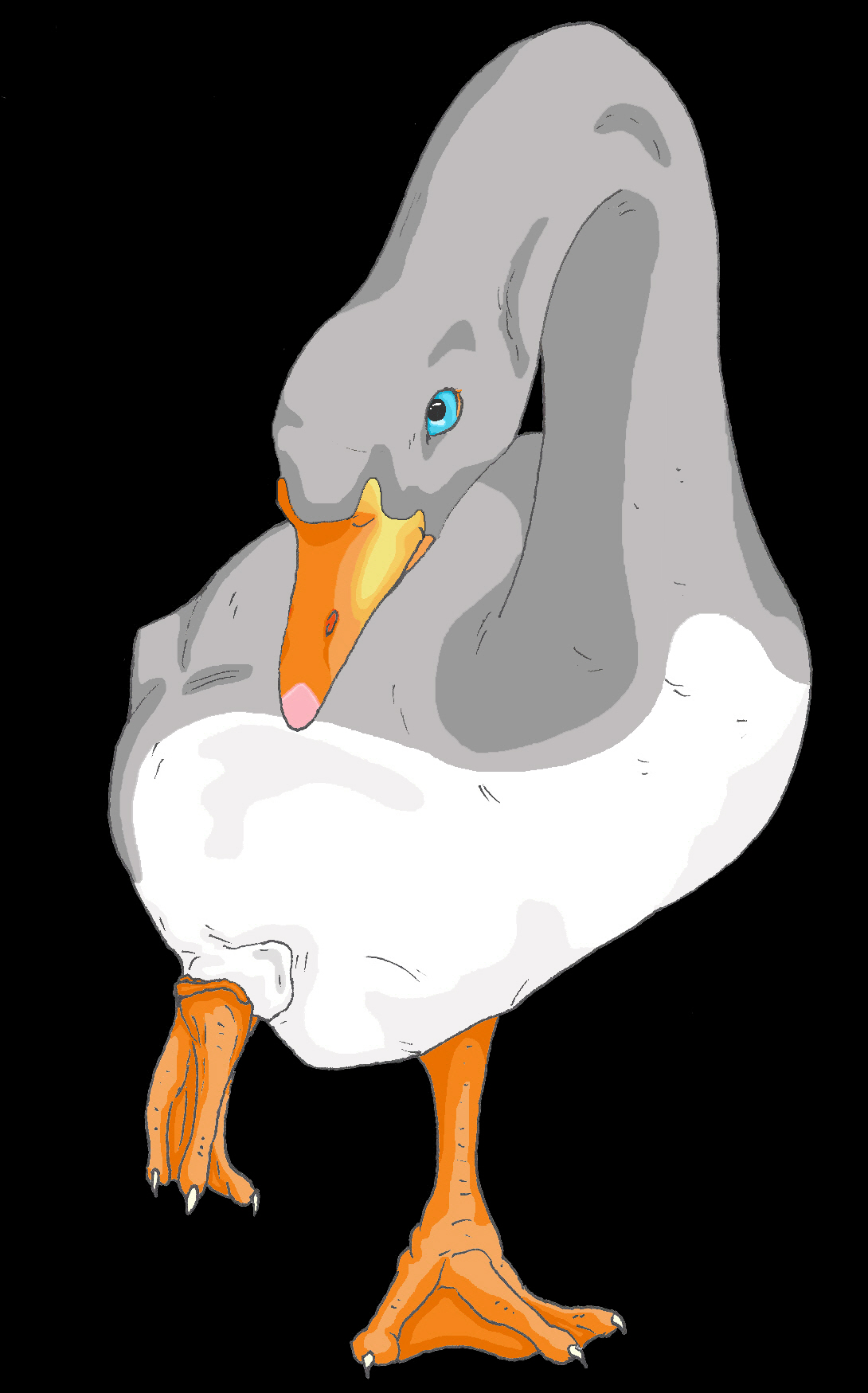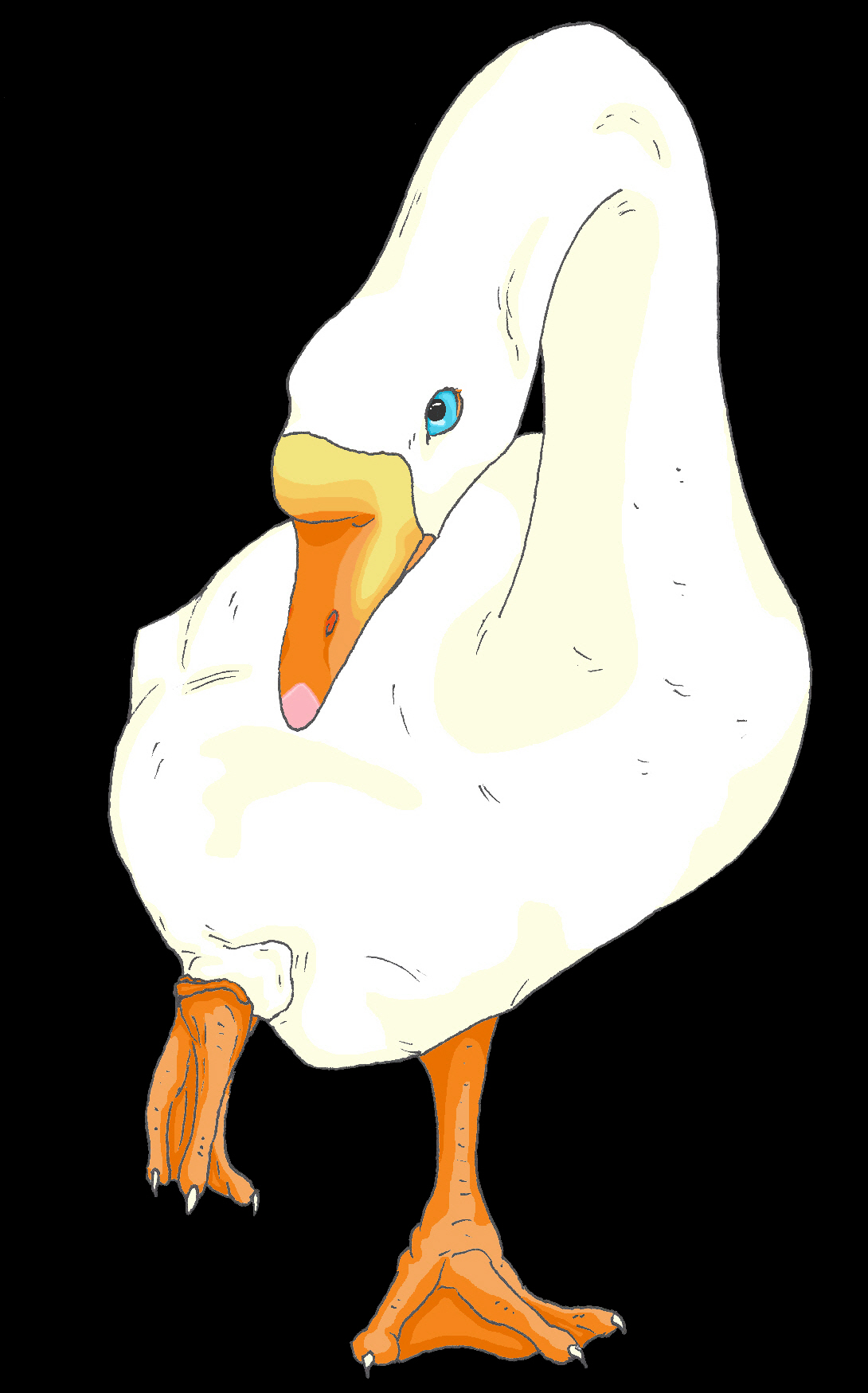 These Micro Mini Tins contain waterfowl dioramas featuring some of the tiniest ducks, geese and swans you've ever seen!
Tin includes: two micro geese (2 Embdens), 1 tree, 1 shrub, one nest, 2 bags of feed, 1 bag of lettuce and one "Goose Care" book.
Minimum Donation: $15.00
---

Micro Mini Tin Keepsake Necklaces!

These Micro Mini Keepsake Tins are empty inside, so you can fill them with your own goodies! They have artwork on the outside cover in addition to the inside cover and inside tray.
Click here to see our Micro Mini Tins!
---
Luck Feather Micro Mini Tin Necklace
These beautiful Luck Feather tins have a string-along bottle charm with a luck feather inside. What's a luck feather? A tiny, naturally molted feather from one of our rescued waterfowl--the luckiest ducks and geese on the planet!
Tins also include a lovely little poem card.
(Inside duckling photo is a mock-up only. Actual image used is one from our sanctuary.)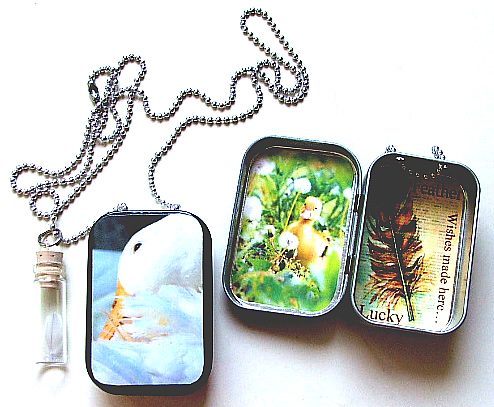 Inside Poem:
Alone in this world, dropped off on a pond
This duck was left without friend
The family he lost, the home he once knew
All of it came to an end
And pondering there upon the shore
He tips his eye up to the sky
When before the sun, he sees someone
A silhouette from way up high
A smile fulfills him
It circles his bill and—
A pair of warm hands wrap around
He sighs with relief
And sets free his grief
Because he knows he's finally been found!
Oh, what can one say when one is a duck
Surviving in such fowl weather?
"From small things come miracles,
we just have to wait--
Oh, thank my lucky feathers!"
Minimum Donation: $20.00
---

Micro Mini Tin Necklaces!

Bring a Feathered Friend along with you!
Take a special friend along with you with these scenic Micro Mini Tin necklaces! Micro Mini Tins measure: 2 ½" x 1 ¾ ". Necklaces are 24" long and include flowers and a duck, goose or swan.
Looking for a specific color/breed of waterfowl? Let us know!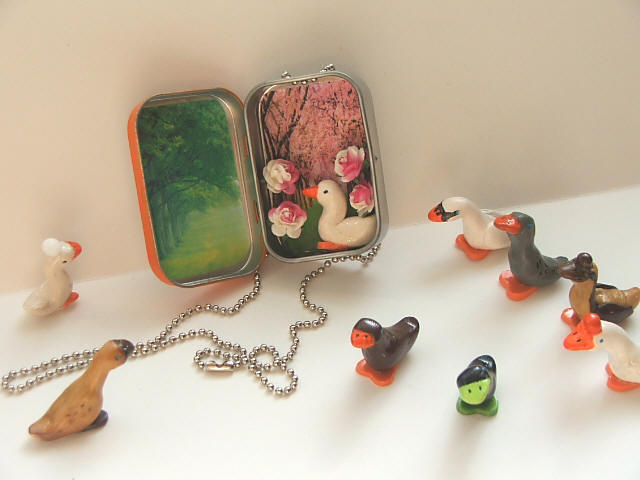 ---
"Who's Holding Up the Line?" (1 available)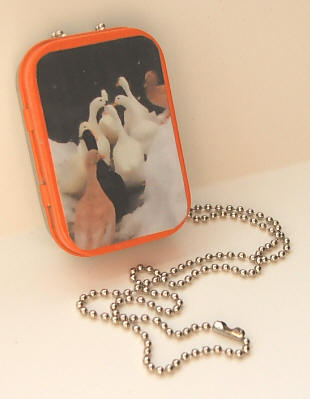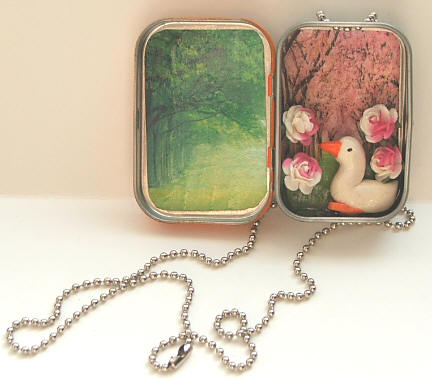 Tin Lid Color: Orange
Scenes include: Green tree meadow & Pink cherry tree trail
Featured Waterfowl: Pekin Duck (magnet)
Minimum Donation: $15.00
---

Musical Micro Mini Tin Necklaces!

This teeny Micro Mini Tin Necklace features an itsy-bitsy music box!
Micro Mini Tins measure: 2 ½" x 1 ¾ ".
Necklaces are 24" long.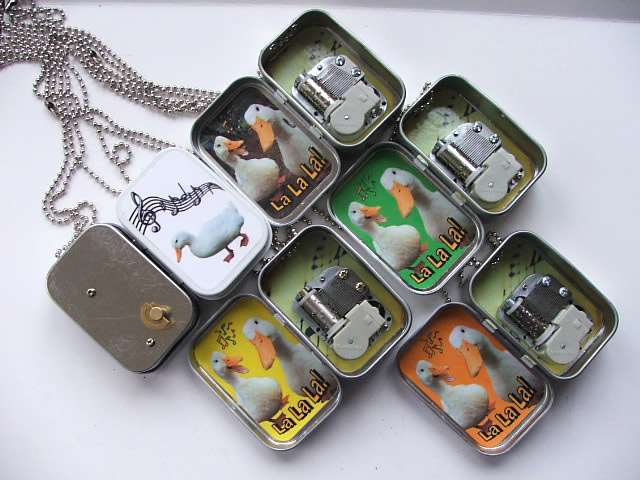 Selection of:
Amazing Grace / StandardMusic: Amazing Grace Inside Cover: two ducks with backyard background (1 available)
Amazing Grace / OrangeMusic: Amazing Grace Inside Cover: two ducks with orange background (1 available)
Lord's Prayer / StandardMusic: Lord's Prayer Inside Cover: two ducks with backyard background(1 available)
Lord's Prayer / YellowMusic: Lord's Prayer Inside Cover: two ducks with yellow background(1 available)
Minimum Donation: $35.00 each
---