Majestic Diary
October 2, 2013
Finally... a VACATION! I flew down to Tennessee Saturday, September 28th to visit Jenn at Feathered Angels Sanctuary and our dear friend Mary flew up from Louisiana with her best friend Vivian.
We had so much fun hanging out with each other and visiting all the ducks and geese (including the famous Buttercup!). It was really wonderful and oh so rejuvenating.
It wasn't in the budget for me to travel this year, but a dear ducky friend of ours used his frequent flyer miles for a free ticket--what a SURPRISE that was!
During the trip I noticed how hard Jenn's husband Mike works all the time (remind you of anyone?!). I felt really bad, like he wasn't getting in on any of the fun, so I woke up one morning and hit the internet, trying to find something we could do that might get him more involved and pull him away from his work for a few hours. Well... no luck...
So the girls and I headed out to The Peabody Hotel to see the Mallard ducks in the fountain and do a little bit of shopping. After finishing up there we took a minute and sat down in some chairs near a window and I saw a huge sign across the street that said, "BIG food!"
I looked at Jenn and joked around and said, "Does that mean 'bulk food'--like large quantities of food, or does it actually mean 'big food'--like giant french fries because I'm starving."
Imagine my surprise when she said it was really BIG food! She said they make giant hamburgers and I knew we all had to go! And we did! What better way to get Mike in on the fun! So we each ordered lunch and had a giant burger made to go, so we could bring it home to him.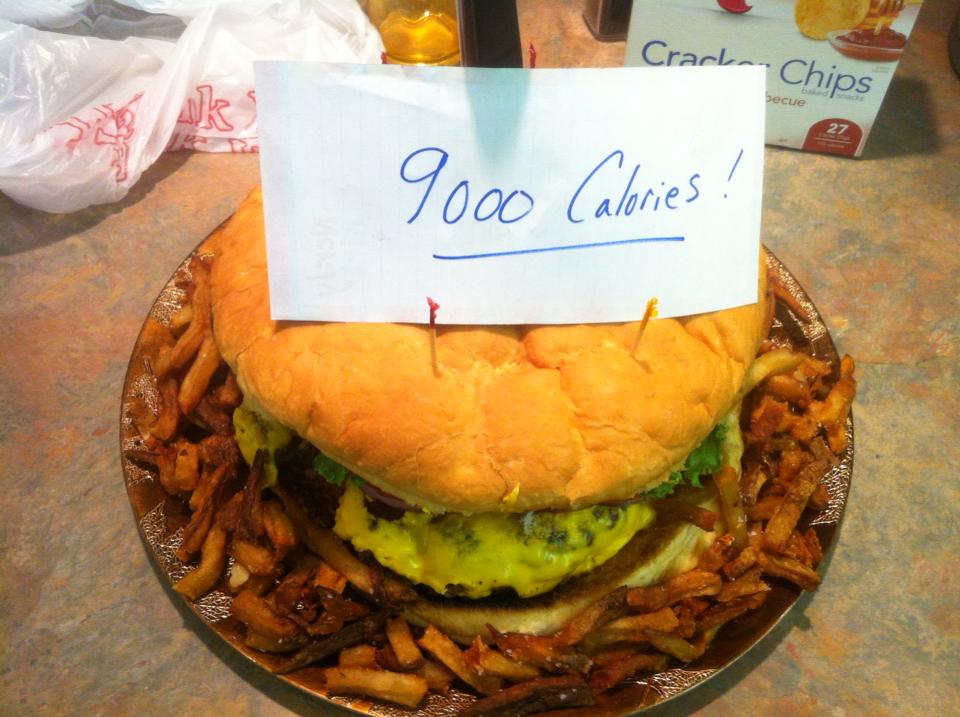 The calorie sign is a little Northerners vs. Southerners joke between me and Mike
We assembled the burger in Jenn's kitchen and then brought it upstairs to Mike's office and... SURPRISE! He really enjoyed it and it tasted really good too!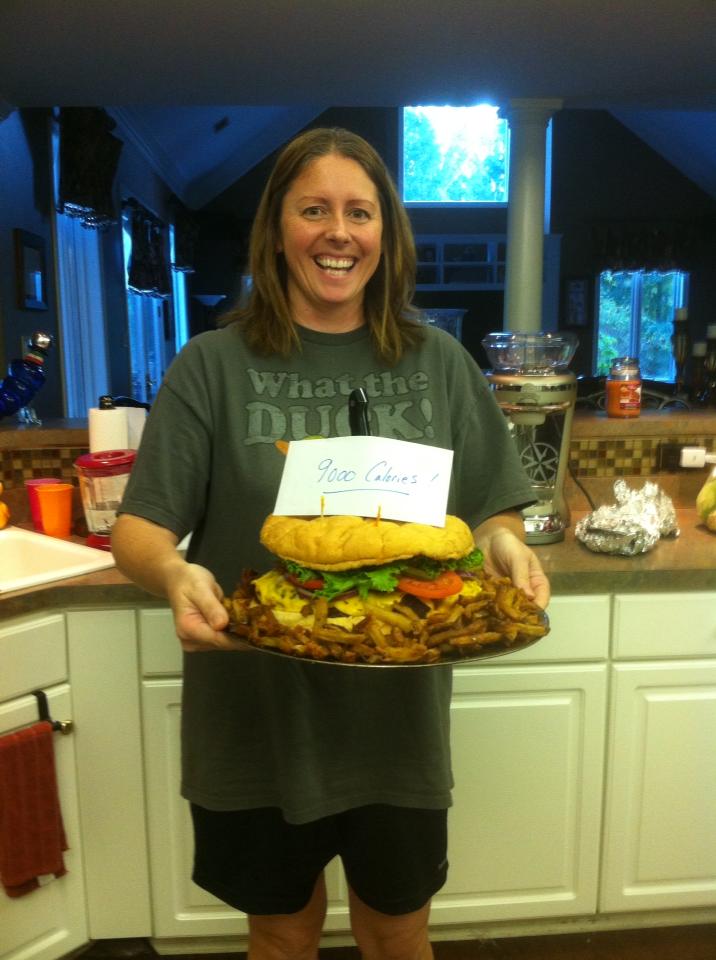 Now keep in mind... this is the SMALL burger on the menu!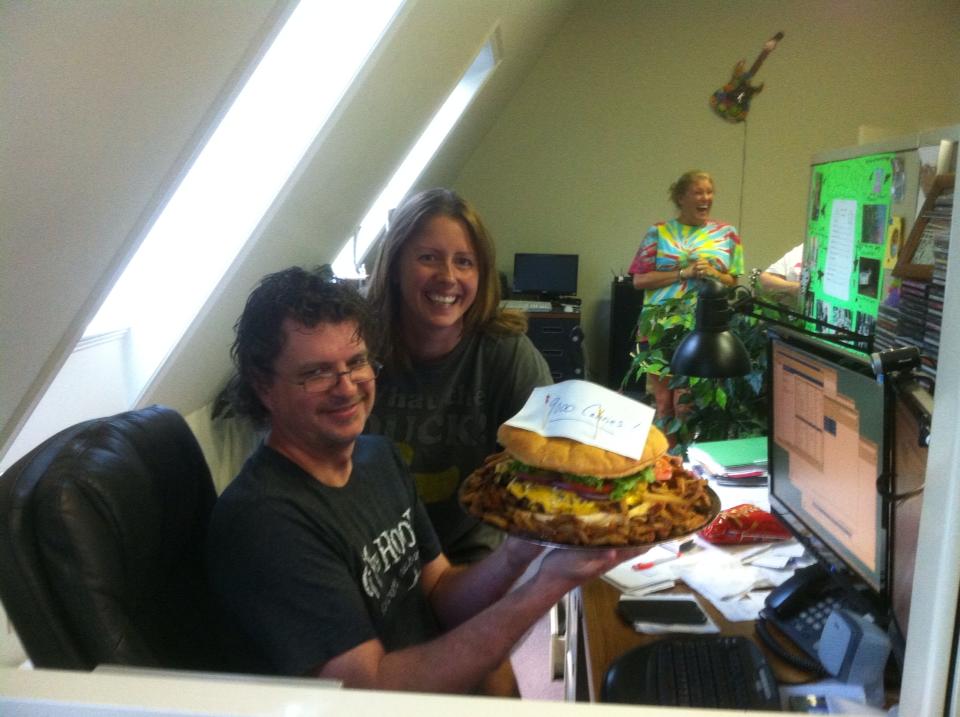 Look at Jenn cracking up in the background--so funny!
The trip ended all to quickly and I was home again on Wednesday, October 2nd before I knew it. I can't wait for the girls to come up north this May, so we can all be together again.