Majestic Diary
October 9, 2013
Lil Ms. Bee went to the vet late last week. Good news is her Ulna is fully healed and functional! Bad news is... her Radius hasn't healed at all, which was a worry all along.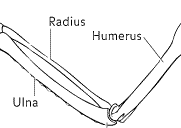 So... she goes in for surgery tomorrow to pull out all of the apparatus that supported her Ulna and put in new and better apparatus to realign and support her Radius.
Good news is, the surgery will be no charge... the bad news is, we still have to pay for all the upcoming x-rays (3-4 of them over the course of the next two months), so we still need to raise funds to help her. And sadly... fundraising isn't going very well these days. We're just not receiving the level of donations we used to.
We do have funds in their savings account, but the people who donated them wanted them specifically used for our rebuild and we are in agreement because the rebuild has to happen in order for us to stay open.
Anyway... Lil Ms. Bee hasn't swam since her surgery two months ago and today was her big day! Our vet said it was okay the day before surgery because he needs to change her bandage anyway. Look at all the fun she had in the tub!