Majestic Diary
October 21, 2013
Is our sanctuary haunted? Are those little web-footed spirits in the pen???
Kevin & Michele sent us ghost ducks! Ha ha ha!
Funny thing is... I have them in one of our empty pens and I keep doing a double-take when I wander by!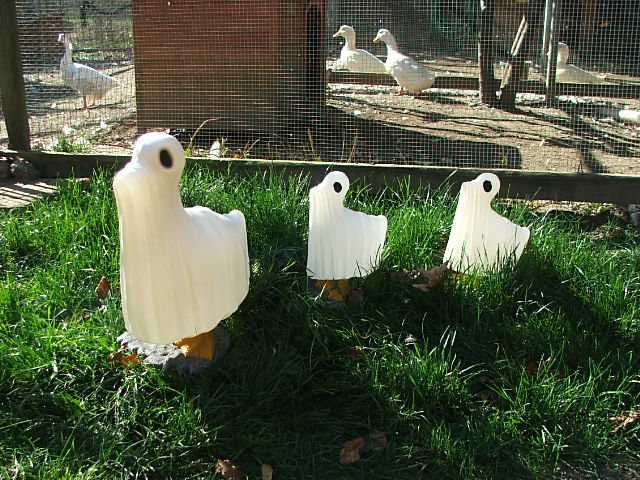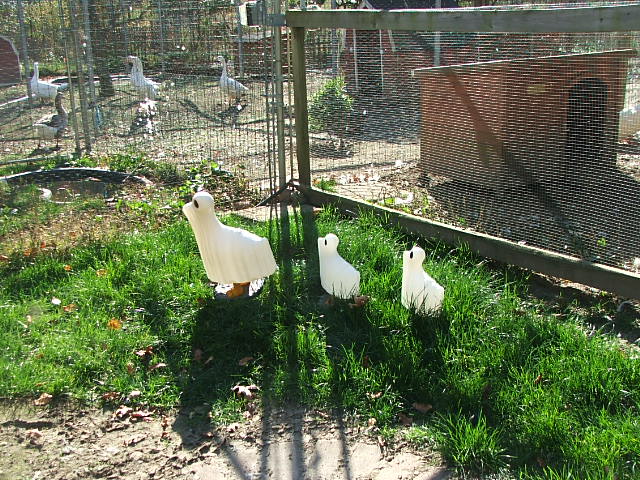 Jocamo was adopted yesterday! He's going to live with a Pekin duck named Connie (who we also rescued and adopted). Letting him go was extremely difficult even though I know how great his new home is. I'm so bonded to this little man... and I was so worried about how Jabberwocky the gander would react since he's very protective of Joc-Joc... but, he did just fine.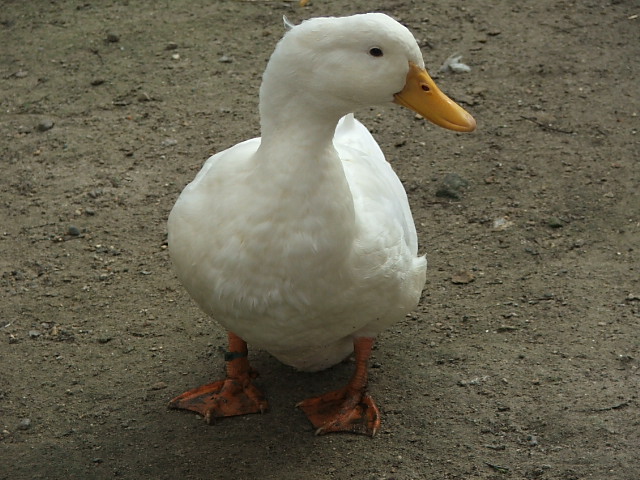 Bad news is Jabberwocky has a full cataract over one of his eyes now and is completely blind on that side. His other eye is showing signs of trouble, so he will be going to the vet soon for a good look at what's going on and how long he will have his vision. If he loses his vision in both eyes, we're planning to do a fundraiser to do cataract surgery to restore vision in one eye. In waterfowl they don't replace the lens, so they get their far-sighted vision back, but close up is blurry, but that's better than nothing.
This guy has a long life ahead of him and geese are hard to find homes for. If we don't do this, I fear he'll never find his new forever home. Besides... I need my baby boy to be able to see... I just love him and can't imagine him being happy any other way. He's such a chatter box and loves to go on and on about the world around him--he needs to see that world!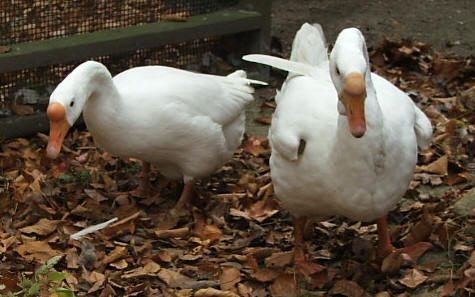 Yolanda "Yo-yo" (left) and Jabberwocky (right)