Majestic Diary
November 9, 2013
I feel so bad for Fred today. I was planning to carry Ginger outside to see him, so he would be reassured... but... that isn't going to happen anymore...
He's calling for her and I can't bear it...
I called Pam at Nevins Farm and will be driving him back to them as soon as I get home from bringing Ginger to our vet for cremation... her ashes will come back to us...
Fred and Ginger have been at Nevins since we rescued them in July (due to space issues here). The plan was to give her a prosthetic leg and then, once she was up and walking again, to bring them back to Nevins to find a new home. Their PR department was going to try to help by covering the story of her rescue, surgery and prosthetic.
Fred had made friends with a gander named Jack (who might be a goose named Jackie), so I wanted to get him back there right away... to help alleviate his sorrow... and to get him back into a familiar setting with friends he knows.
As soon as I set him down, I gave him a kiss and told him how sorry I was, asking him to please forgive me. Then I opened my arms and let him loose and he ran over to see Jack and Jack ran over to him, happily honking to each other with open wings.
It was definitely the right thing to do...
Pam sent me this photo of Fred and Jack: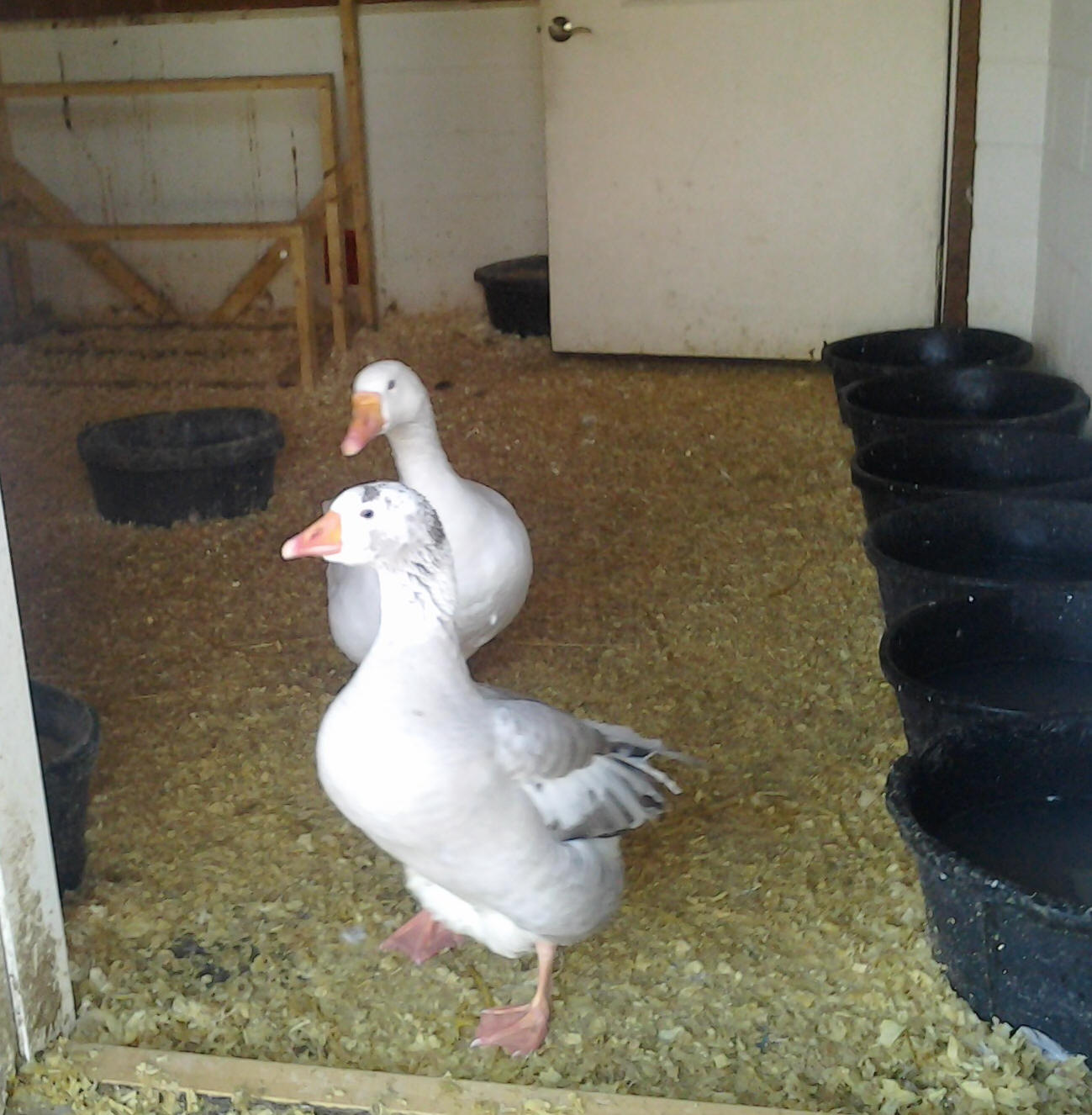 She sent me this photo she took of Fred & Ginger...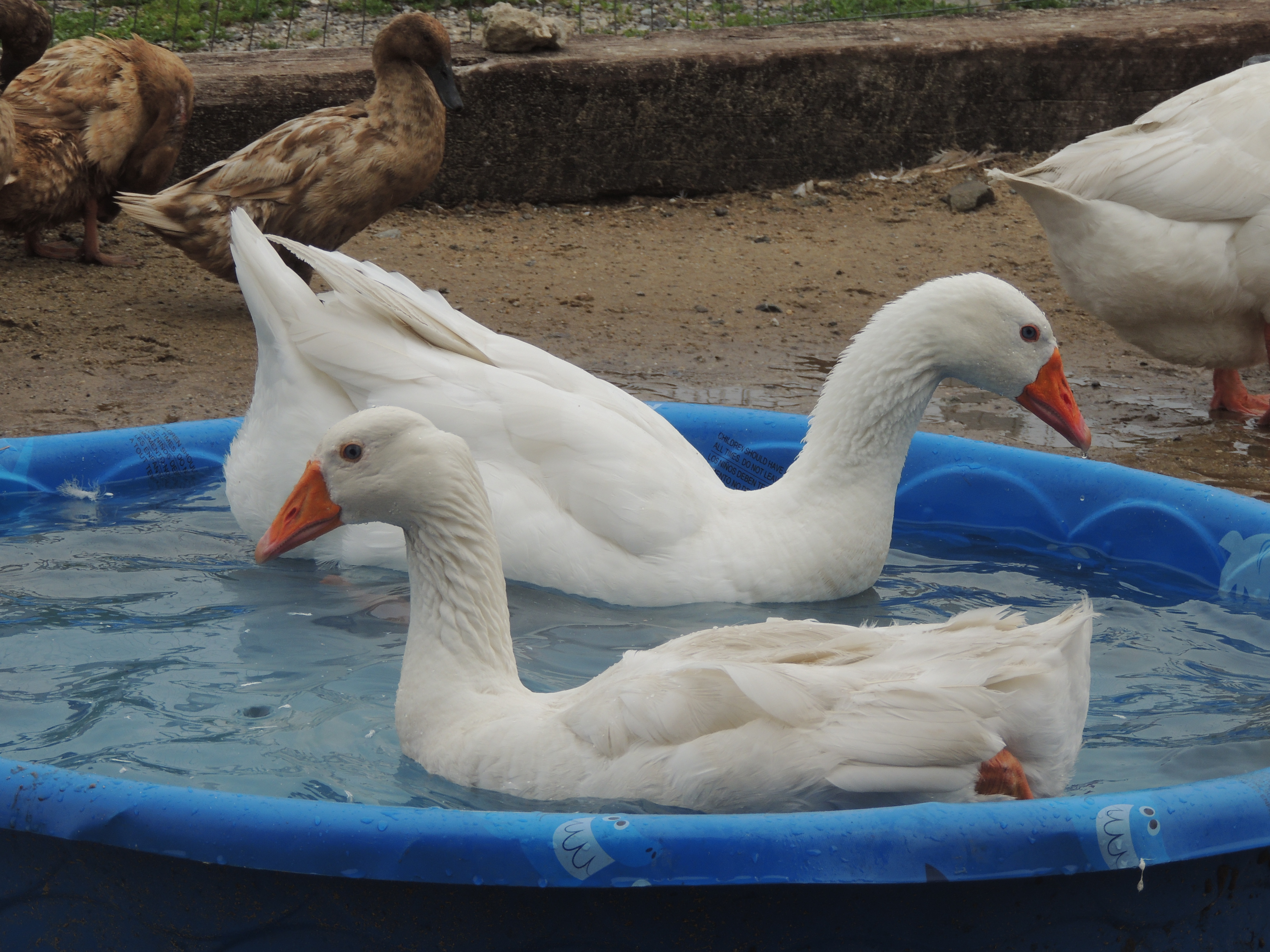 And this one of Fred, Ginger and Jack...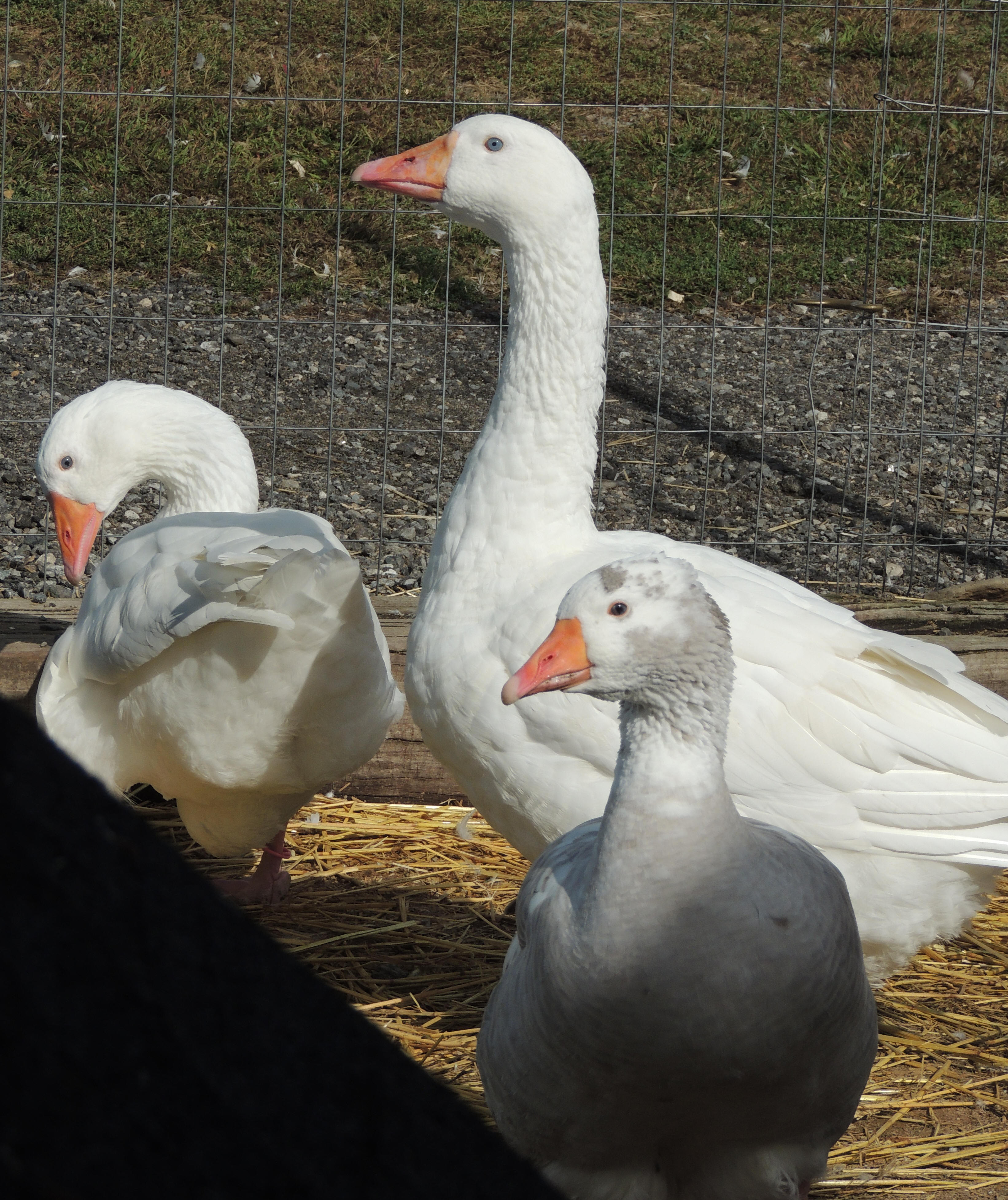 Special thanks to Pam and the people at Nevins Farm MSPCA for taking such great care of Fred & Ginger...