The Pom Pom Gang were among ten young ducks who were dropped off and abandoned at a condo complex. Locals believe they were hatched out at a nearby high school and then dumped off by a teacher. They will be pursuing the issue further in an attempt to put a stop to this neglectful and irresponsible practice.
We are willing to adopt all 5 of these girls out together, OR split them into two groups, allowing the 3 b&w girls Miku, Luka & Rin to go to one home...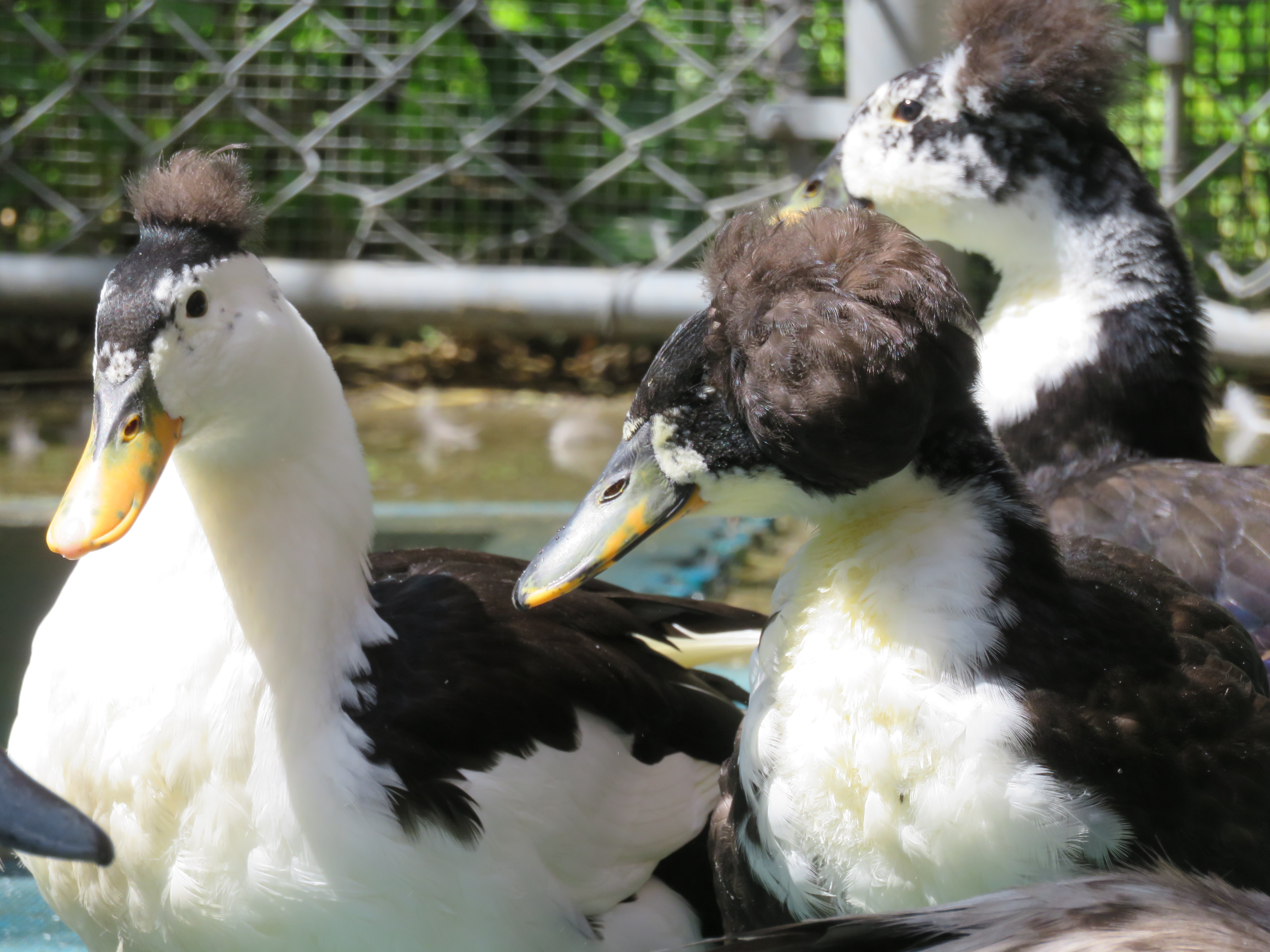 ...and the 2 gray girls Kyoto & Joxephine to go to another...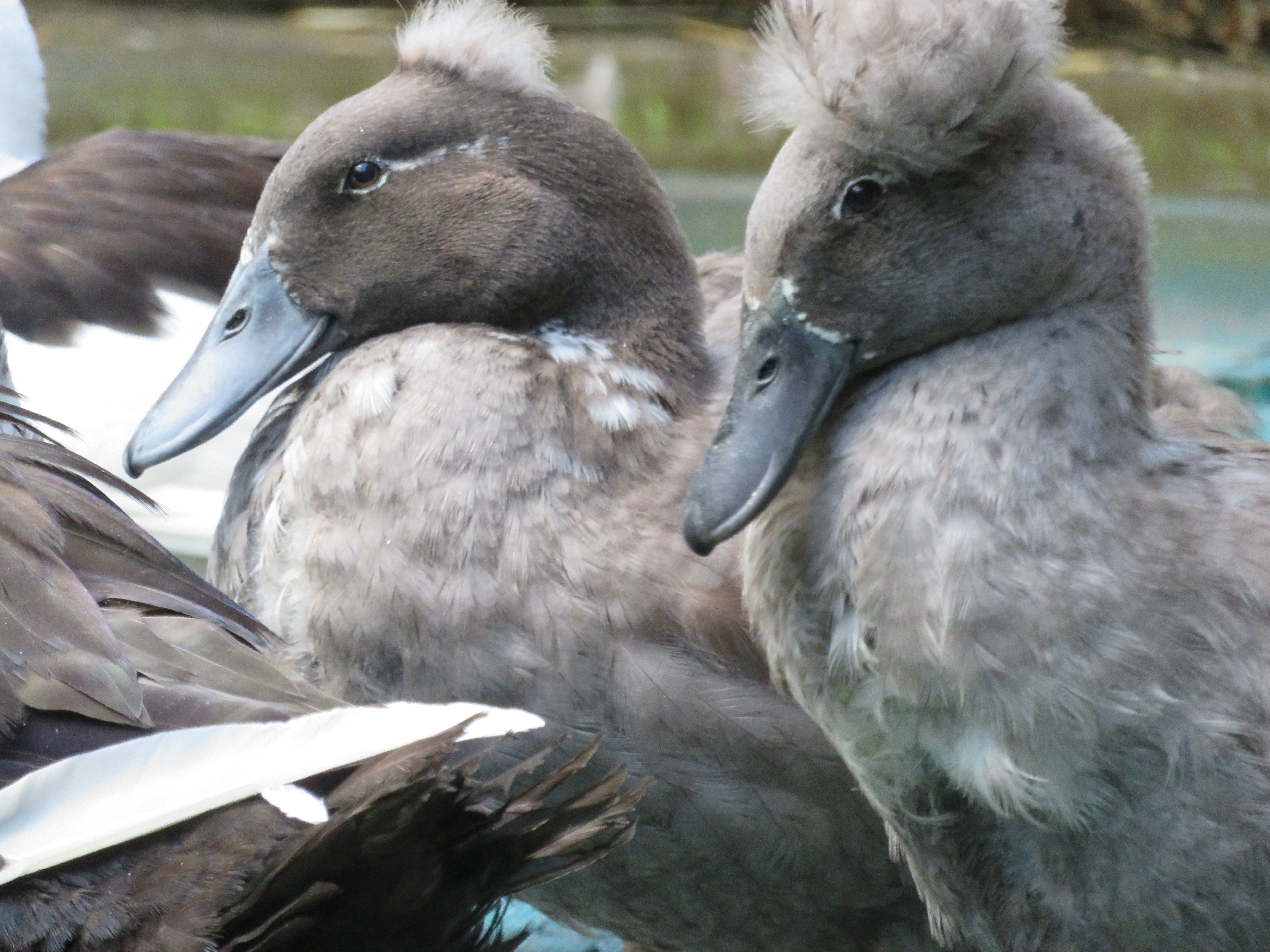 Kyoto & Joxy
More info to come as they settle in and we get to know their personalities better!
---