Shorty is a beautiful, little boy who was rescued from a pond where he was abandoned. He came to our sanctuary and spent many years with Demi who was the love of his life until she succumbed to cancer in June of 2016.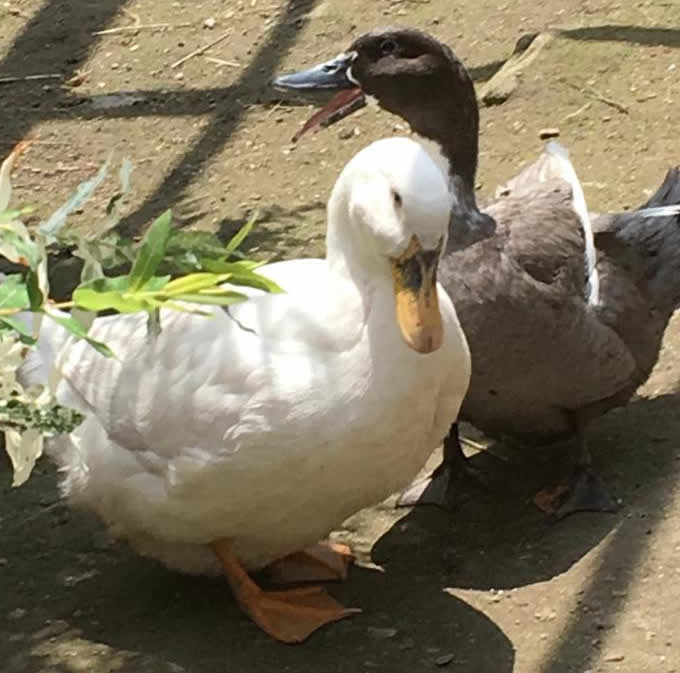 Sunny (Pekin) and Lolly (Blue Swede) arrived at our sanctuary in June of 2016. Their original family moved and couldn't bring their ducks with them, so we welcomed the two girls here.
Lolly is a very boisterous girl who is very protective of her friend Sunny. Both girls are very chatty and will come pretty close to us to share their opinions.
More updates to follow as we get to know these two ladies better!
Shorty, Sunny & Lolly must all be adopted together!
---